Technical Specifications
Height of cut
2000mm hori, 2100mm verti
Manual + Automatic Available
---
The Advance system turns the cutting process on its head. Once the machine is loaded, two or more clamps descend and grab the panel(s) from above taking the full weight allowing the operator to work the material from the bottom up. Strip cuts sit on the base of the machine needing no additional support. Each strip can then be immediately crosscut while the rest of the board remain in the clamps, minimising repeat panel handling.
As with most Elcon wall saws the Advance features an automatic shifting back frame.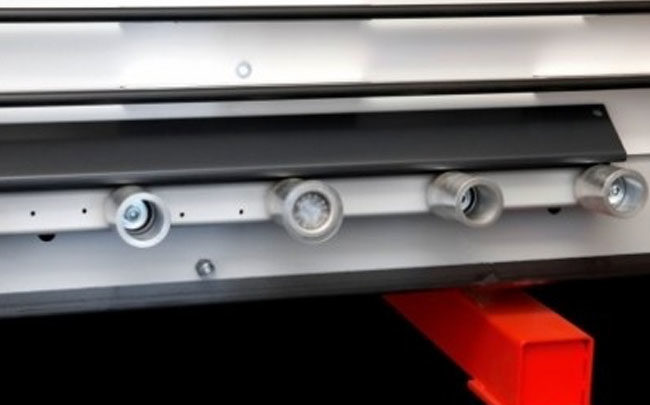 Double Bearing Bottom Rollers
For transport of heavy panels or a package of panels simultaneously, every meter-section 5 aluminium rollers are provided. A pneumatic clamp, that can be activated from the control panel, prevents that panels on the transportrollers move while cutting. In this way also light and thin panels can be cut accurately.In order to rotate bigger panels, the distance between 2 of the bottom rollers is chosen such that a panel can be turned very easily.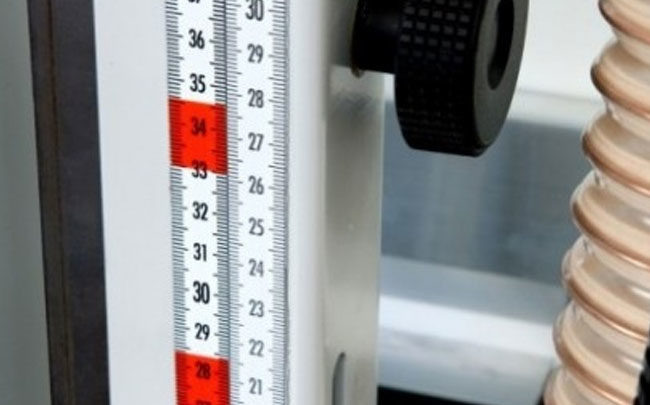 Pneumatic Locking of Saw Unit
Setting of the measures for horizontal cutting, independent of the height of the position, always at eye level, with micrometric adjustment for fine tuning.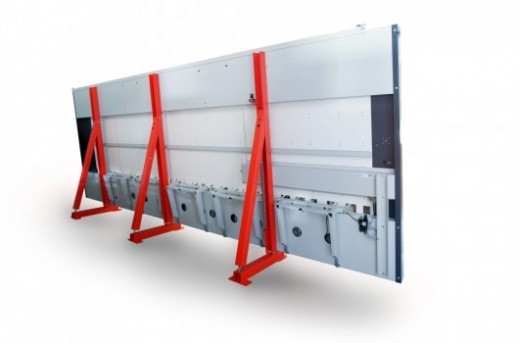 No Special Floor Needed
Completely self-rigid and free standing construction of basic framework.
Need assistance or Expert Advice?
We pride ourselves in offering a friendly and professional service