Technical Specifications
Height of cut
2100 horz. + 2150 vert.
Length of cut
4300/5300mm
DS models
The DS models are provided with all the basic functions for professional use, making it also suitable for plastics and aluminium. A choice of accessories is optional like scoring or a v-grooving attachment.
The DS model is highly customisable and can be configured with a range of options for processing wood based panels, composites, plastics and non-ferrous metals. As with all elcon wall saws the DS provides the operators with a safe cutting solution.
The DS model also features an automatic shifting back frame. panels are supported by a series of horizontal backing strips. when cutting horizontally, inevitably the sawing line will sometimes coincide with the support strips. Rather than cutting through the support strips the Elcon DS recognises when this will happen and moves the support strips out of the saw line.
There are plenty of options for this machine – Please enquire.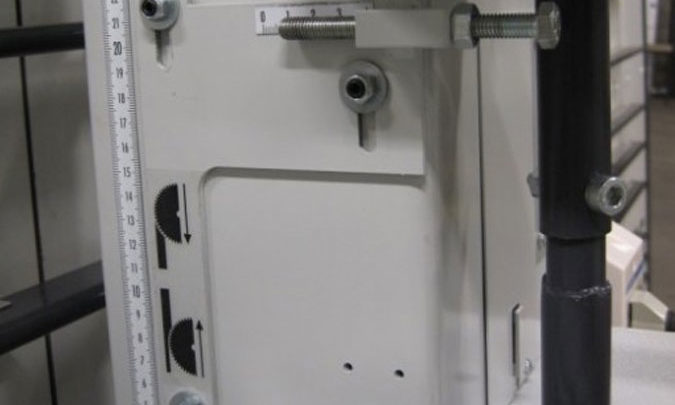 Double Cut Scoring
Double cut scoring with the main sawblade. This easy to adjust feature makes it possible to set the scoring depth of the main blade on the first cutting direction and than in the reverse cut go through the material. This results in a exact edge without chipping of the top surface.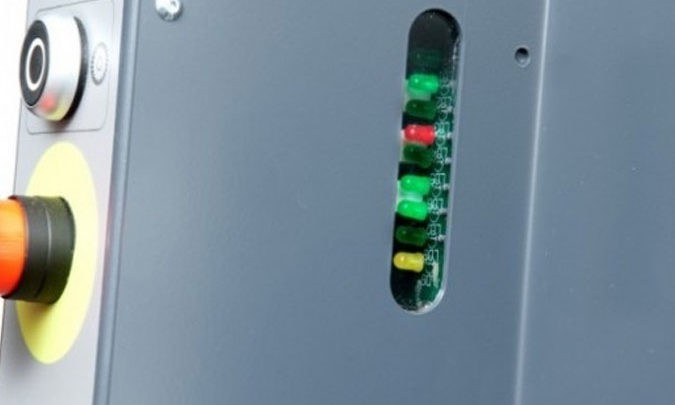 Failure Diagnosis
Location of possible failures by easy accessible LED display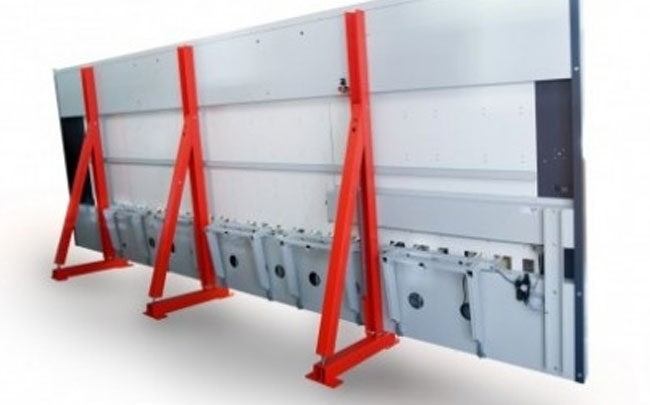 No Special Floor Needed
Completely self-rigid and free standing construction of basic framework.
Need assistance or Expert Advice?
We pride ourselves in offering a friendly and professional service