Technical Specifications
Height of cut
2110mm horv. 2150mm vert.
Features
Clip board for job cards – handy holder of operation information or documents at the side of the control box.
Cutting depth 80mm – maximum thickness of the material: 80mm
Entry and exit rollers for panel handling – Left and right side entry and exit rollers for easy panel handling.
For many different materials – Suitable for a wide range of materials, from wood-based to plastics, aluminium and others.
Heavy, self-rigid carrying guidance modules – 600 x 100mm rectangular steel casing for free standing machine frame, with tension-free hardened steel bar guidance module for horizontal travel.
Precision within DIN 875/1 (0.1mm) – Contact free aligned hardened steelbar guidance for horizontal travel, from precision template.
Repeat-stop for strip cutting – Repeat stop facility with track-bearing, running on the top cut section of the panel, allowing repetitive horizontal strip cutting, adjustable from 0-500mm.
Standard equipped with a 4kW motor (s6) – The D range is from standard equipped with a powerfull 4kW motor.
Programming rail for repetitive dimensions – Manual programming rail for, setting 5 different horizontal fixed measures.
Robust, fine-adjustable measuring stop – Heavy cast iron flip-stop with micrometric adjustment for vertical cuts, on 30mm steel bar guidance.
Easy to Use Control Panel
Depending on the different options ordered the control panel will be delivered only with the relevant buttons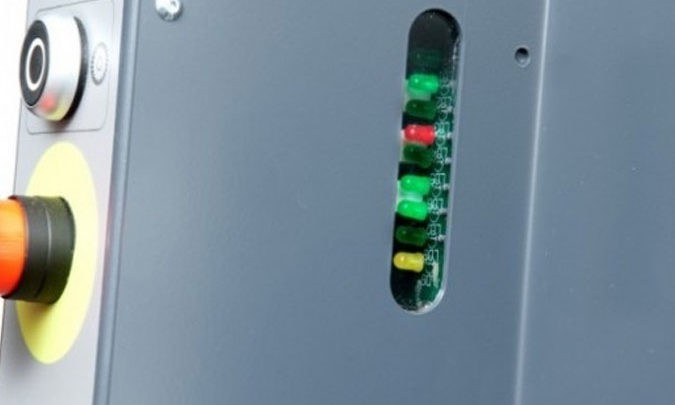 Failure Diagnosis
Location of possible failures be easy accessible LED display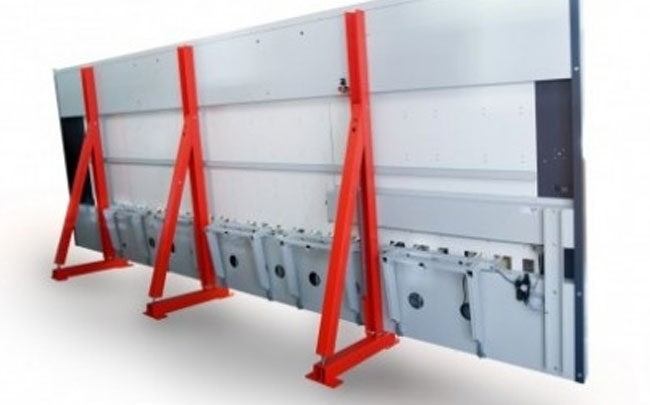 No Special Floor Needed
Completely self-rigid and free standing construction of basic framework
Need assistance or Expert Advice?
We pride ourselves in offering a friendly and professional service