Technical Specifications
max. height of cut
2000mm Hori, 2150 Verti
Max horizontal cut
5300mm
The Quadra is the worlds first vertical automatic beam saw
---
The operator can realise fully programmable cutting patterns with only one button, from rough panels to final product sizes.
For ultimate productivity the Elcon Quadra vertical beam saw take advanced clamping to the next level with the addition of a CNC controlled pusher system.
The Elcon Quadra is capable of cutting single or multiple sheets up to a thickness of 55mm in automatic mode, or 80mm in manual mode.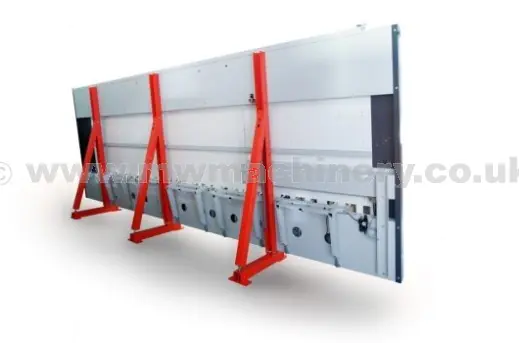 Check out the amazing Elcon Quadra at work!
The frame itself is a self-supporting design, constructed from robust modular components with high precision guidance bar. Elcon's manufacturing process ensures tension free fitting of the guidance bar, resulting in reliable lifelong cutting accuraccy of 0.1mm/m.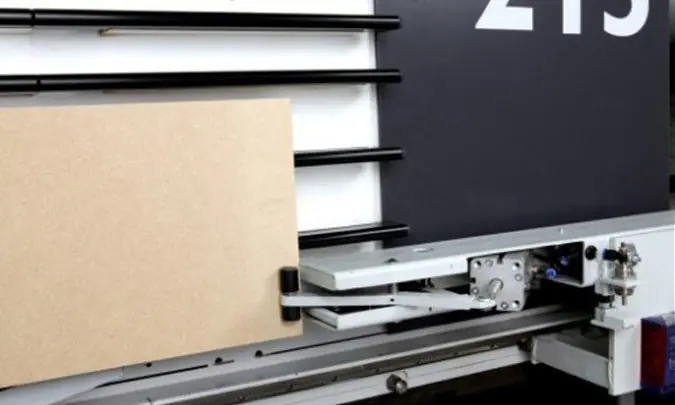 Quadra Programmable Pusher-clamp
Completely free programmable system for cutting-to-size panels directly into final measures. By just pressing one button, the operator controls the full cycle of saw positioning, panel positioning and cutting over both axis, including bottom and left-side reference cuts.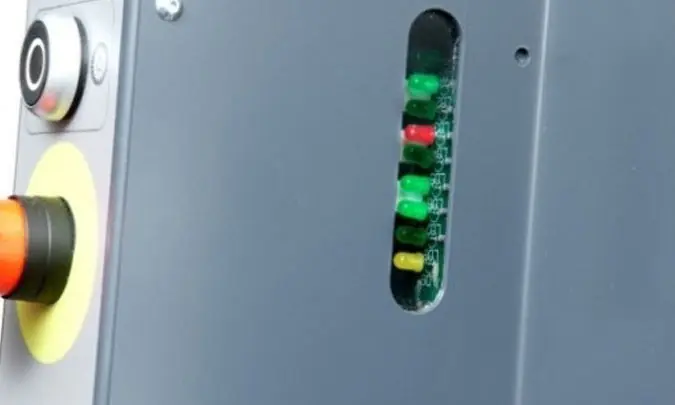 Failure Diagnosis
Location of possible failures by easy accessible LED display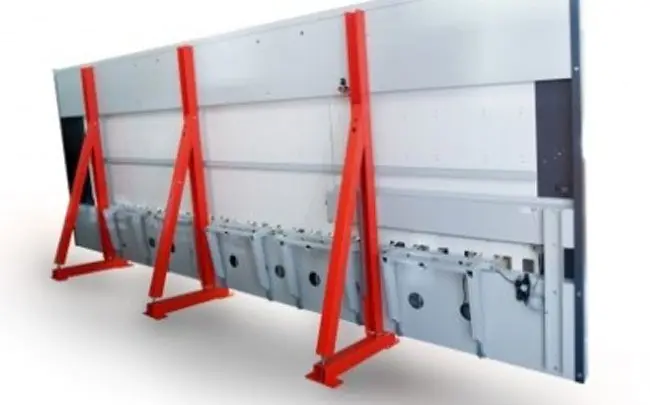 No Special Floor Needed
Completely self-rigid and free standing construction of basic framework.
Need assistance or Expert Advice?
We pride ourselves in offering a friendly and professional service