Technical Specifications
Variable Feed Speed
3-10m/min
Max. Diameter of Brushes
350mm
More information
The ACM BM range of brushing machines are designed to steel wire or hard plastic brushes to create a weathered or distressed look to real wood surfaces,
Machines can be fitted with different types of brush according to desired effect and material, and thanks to the two independent bushing units, a corse, and fine brush can be used to help finish.
The BM range comes in width sizes from 300mm to 1300mm and can accommodate all types of materials that require brushed or worn effect including metals.
Optional Vacuum bed.
Optional extra: Side Brushes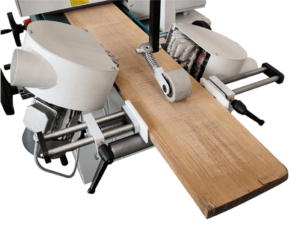 Optional extra: Side Brushes Kit