Technical Specifications
Table size
220mm x 1440mm
Working surface total width
700mm
belt speed
11.5 – 8mt/ sec
Driven roller 1 Diam.
160mm
Overall Dimensions
1500mm x 800mm x 1400mm
Working pressure
min 3 – max 6 bar
working table height
950mm
2 speed belt motor
3.5 – 2.5hp
Driven roller 2 Diam.
80mm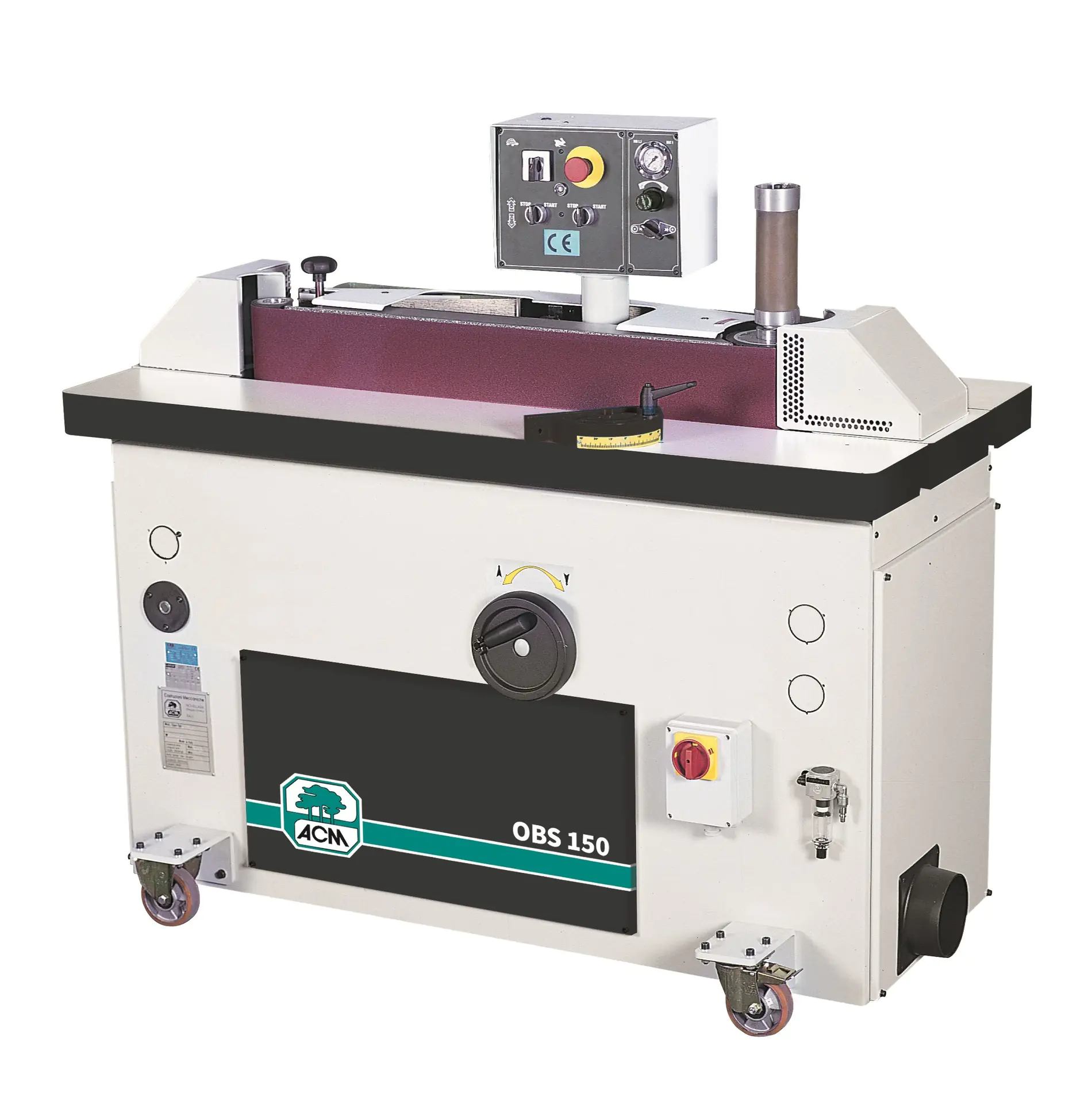 ACM
OBS-150 Sander
---
Adjustable control panel with an additional stop
Manual raising and lowering of sanding assembly
Table tilts on the pad side with graduated scale for reading the angle
120 grit abrasive belt
infeed fence and pad with micro-adjustable depth adjustment
Sliding mitre fence +45°

NEED ASSISTANCE OR EXPERT ADVICE?
We pride ourselves in offering a friendly and professional service