Technical Specifications
Dust absorption rate
32 m/min
Filter Sizes
Q160 x 940 mm
Waste Storage
2 Metal Buckets
Motor Transfer Type
Coupled
Motor Power
7.5kW / 10HP 3000 RPM
Filter Surface Area
21.25 m2
Unit Dimensions
1170 x 2400 x 2200 mm
Electric Panel
Star Delta Starter
AES SAF STK 6500 is a mobile dust collection system with a vacuum capacity of 6.500 m3 per hour.
Body sheet thickness 1.2 mm. Propeller plate and blades are at least 3 mm according to fan dimensions. The dynamic and static balances of the propeller have been taken.
An aesthetic appearance is given by being painted with 2 colors with electrostatic powder paint. Temporary vibrations are damped with the adjustable vibration wedge.
E2 high efficiency motor is used in IP55 standards. There is a parts holder that protects the propeller against balance and reduces the risk of fire.
Thanks to the Part Holder of the AES SAF STK 6500, parts larger than 25x25mm cannot go to the propeller. This protects the propeller against balance and ensures that it lasts for many years.
Preventing 25x25mm metal pieces from entering the system reduces the risk of fire.
Metal propellers are used in all product groups.
All products are produced in CE standards.
All products are design registered.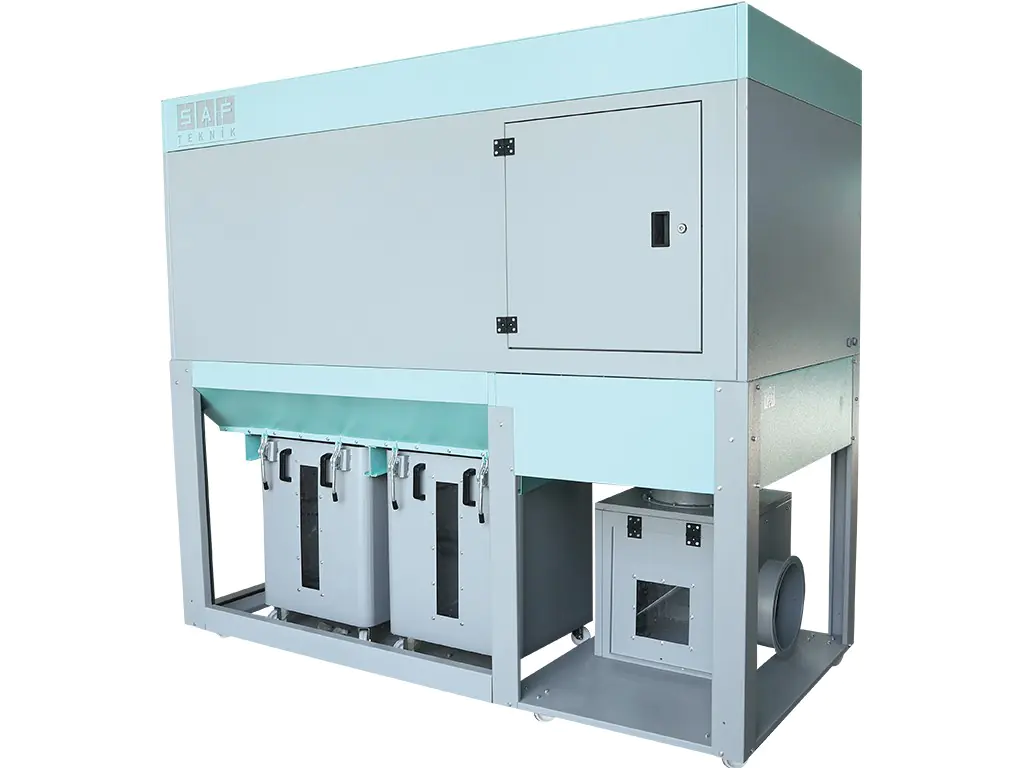 Need assistance or Expert Advice?
We pride ourselves in offering a friendly and professional service