Technical Specifications
Maximum cutting height
350mm
Blade length
min. 4200 max. 4260rpm
Overall Dimensions
870x620x1970mm
Maximum cutting width
520mm
Table dimensions
520x720mm
Dust extraction outlets
2x Ø 120mm
ACM Bandsaws BS Range
---
Since 1979 ACM designs, manufactures and markets a wide range of woodworking machines and special materials. The ACM BS range is an industrial range of woodworking Bandsaws, they are constructed with reinforced steel to add extra stability. Designed to be superior at cutting solid wood.
BS Range consists of the BS 540, 640, 740, 840 and 940 (representing the flywheel diameter). Each designed for the woodworkers workshop. Many added options are available for the woodworking bandsaws in this range. The ACM BS 540 Bandsaw offers a great quality build, cast iron tilt-able table and flywheel.
Standard Equipment
---
CE Certified
400V/3/50 self-braking motor
Solid flywheels, rubber covered
Cleaning brush on lower wheel
Tilting table 0-20°
Blade tension gauge
Parallel Guide
Upper saw blade guide with bearing system
Lower saw blade guide with bearing system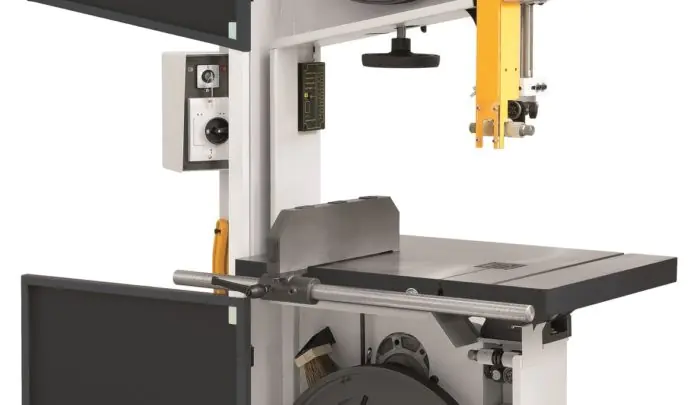 Cast Iron Flywheels
---
Cast Iron flywheels. ACM BS 540 Bandsaw flywheels have a diameter of 540mm.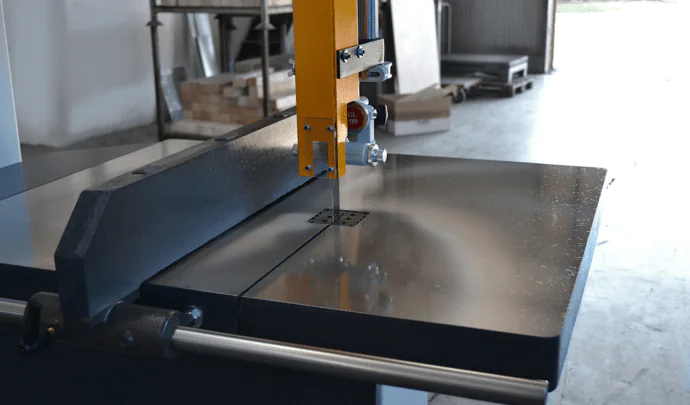 Parallel Guide
---
BS 540 Solid woodworking bandsaw's Parallel guide.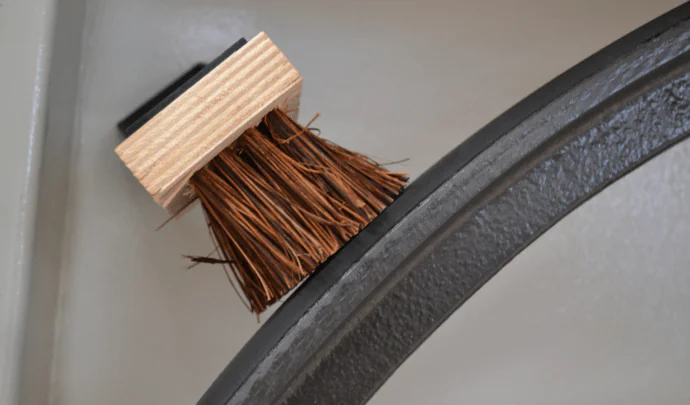 Cleaning brush
---
Located on the lower flywheel, the cleaning brush cleans the flywheel on rotation.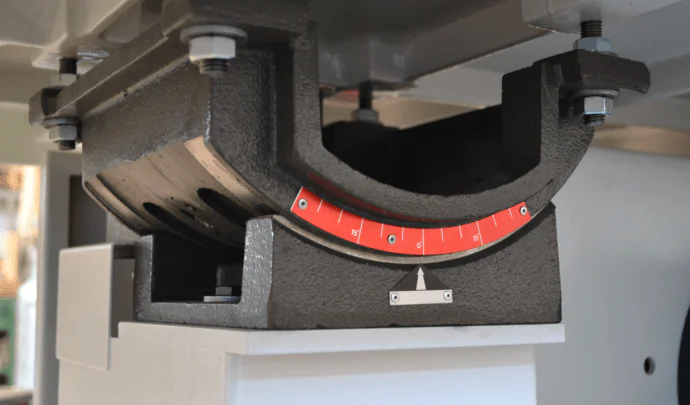 Cast Iron Tilting table
---
ACM BS 540 Bandsaw has a cast Iron tilting table, capable of tilting from 0° to 20°
Optional Extras
---
The following Optional Extra can be added to your ACM BS 540 Bandsaw at an extra cost.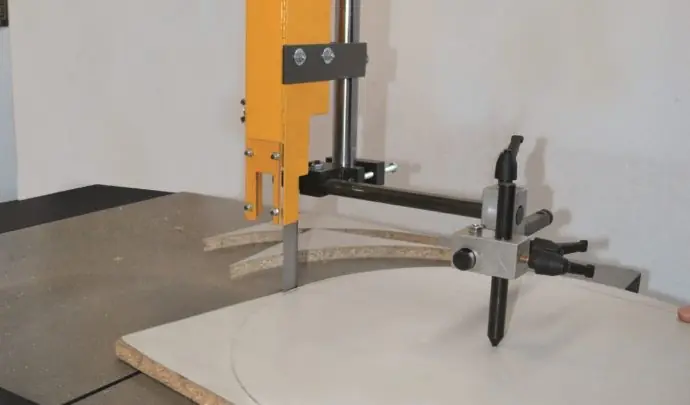 Circular cutting and sanding device
---
Simple attachable unit for circular cuts.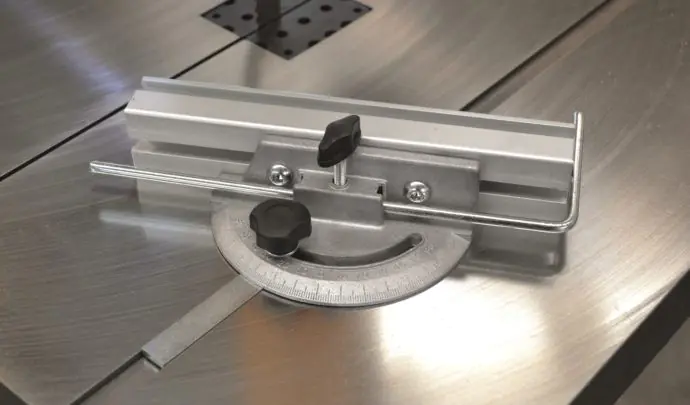 Sliding Mitre mod 1
---
Small mitre fence modification for the cast iron table.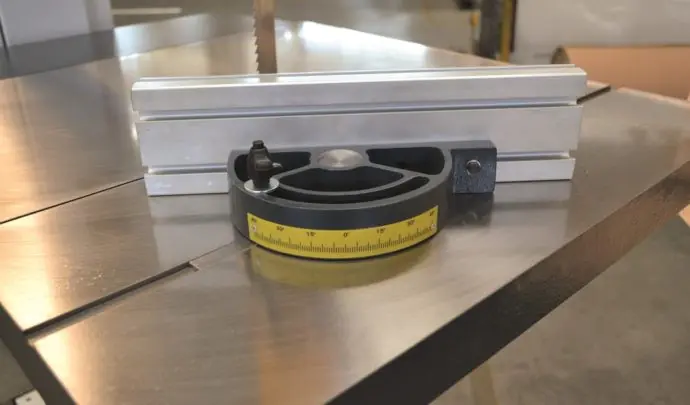 Sliding mitre fence mod 2
---
Small mitre fence modification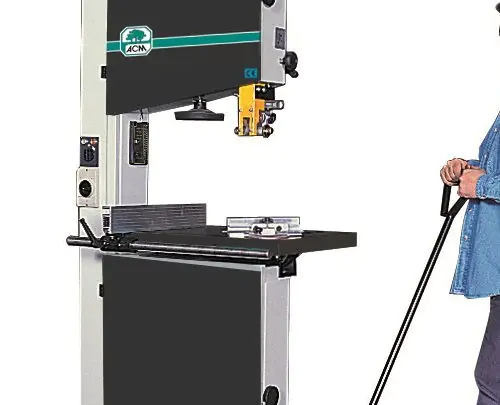 Wheel Kit
---
Wheel kit is available for the Bandsaws in the BS range.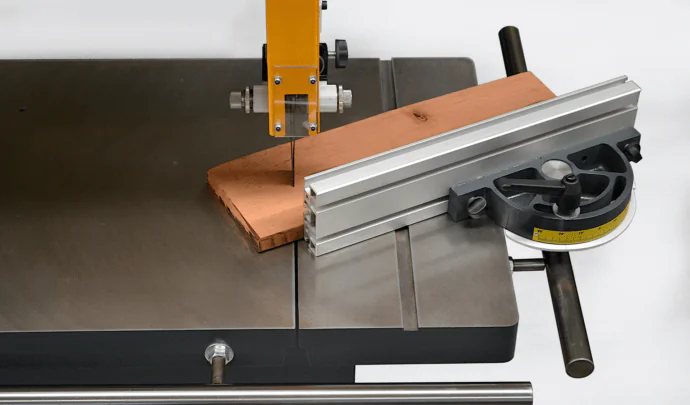 Sliding Side Guide
---
Sliding side guide. Fits onto the side of the cast iron table, can be used with a mitre fence to cut angles.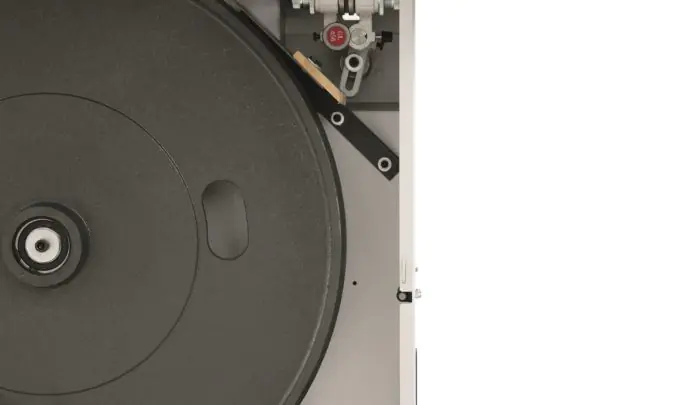 Front side table E-Stop
---
Emergency stop located on the front of the cast iron table.