Technical Specifications
DUST EMISSION VALUES
Minimum emission according to BGI 739, appendix 4
Plaining Height
2.8 – 300mm
DUST EXTRACTION OUTLET
160mm
Cutter block speed
5,000 rpm
Cutter block Diameter
125mm
Control
Single axle control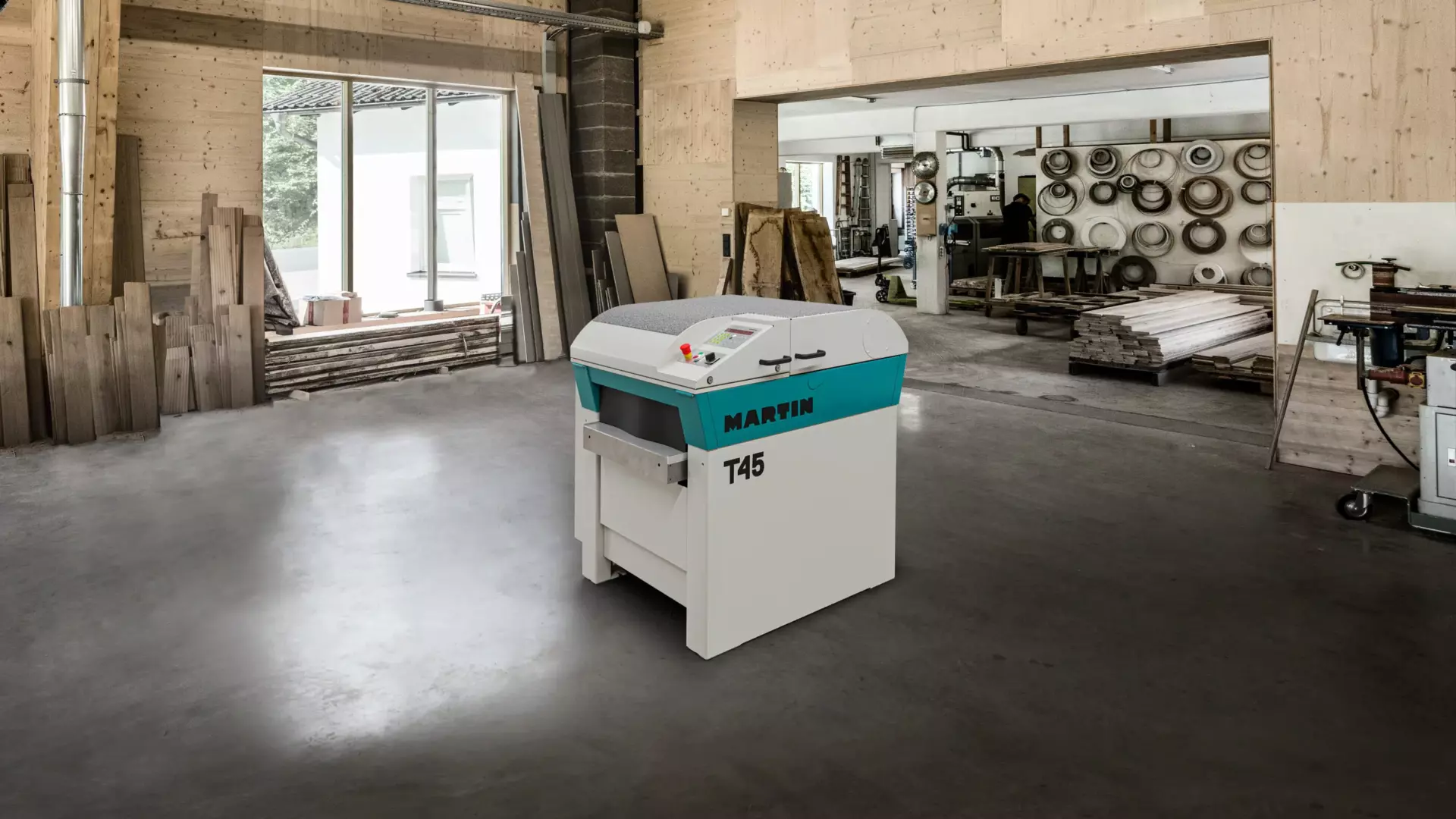 MARTIN T45 Thicknesser
---
The T45 Thicknesser offers perfect conditions for modern production: with cleanly planed surfaces and a super quiet operation.
Quick and easy to operate, the T45 from MARTIN includes a memory space for 99 planing dimensions, with the standard electronic control system adjusting the planing height so easily that even the very first workpiece fits perfectly.
The thicknessing table can also be moved or raised upwards in steps of 0.1 mm with the simple press of a button. With its high-quality cutter block, the sturdy, vibration-damping composite frame provides excellent surfaces every time.
High-performance, user-friendly and efficient
Furthermore, MARTIN offer different variants of feed and table systems for the T45: From the thicknessing table with or without guide rollers, and/or with vacuum chambers over rubber or steel feed rollers, which are smooth or grooved, culminating in one or two rollers at the out-feed side.
Electronic Control Unit
This machine can offer outstanding results whilst maintaining whisper-quiet operation
Down to the TERSA cutter block, it takes less than a minute to change each blade
Space-saving design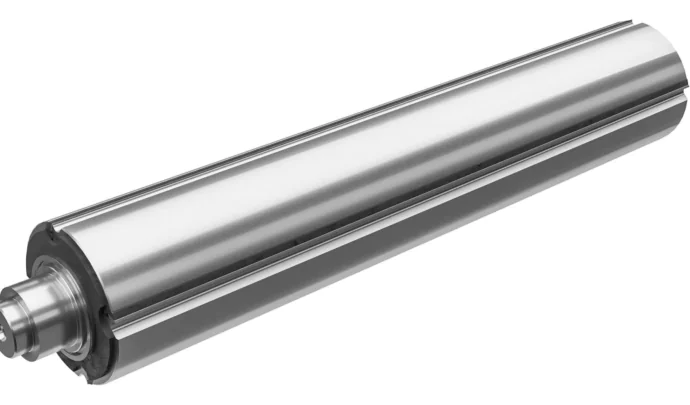 TERSA cutter block
---
Thanks to its flexibility with different cutter blocks, the T45 perfectly adapts to the task at hand. The standard TERSA solid steel cutter block and form-locked knife holders means all surfaces can be planed perfectly.
TERSA reversible blades are available in different qualities and geometries, with the perfect blade available for each task. In addition, by using two dummy blades, the standard Z4 cutter block can also be operated as a Z2 cutter block.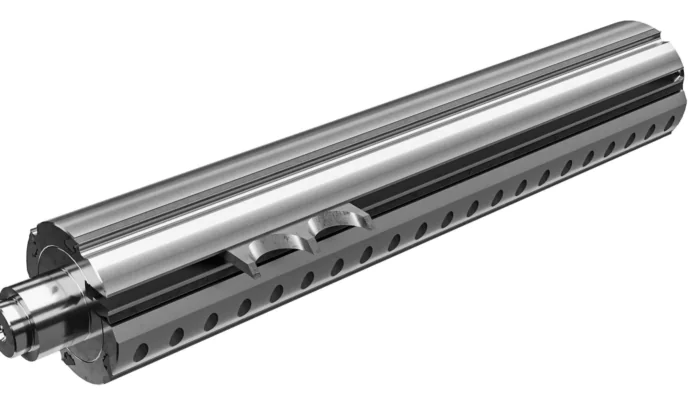 Quality Flexibility
---
As standard, the T45 thickness planer can do one thing above all else – it can plane workpieces to thickness. With the T45 Contour, users will find a machine that, in addition to thickness planing, can also profile entire surfaces.
With this woodworking machine, profiled seat surfaces, grooved terrace decks, round bars and so much more can be quickly and easily produced. Make the most of these possibilities!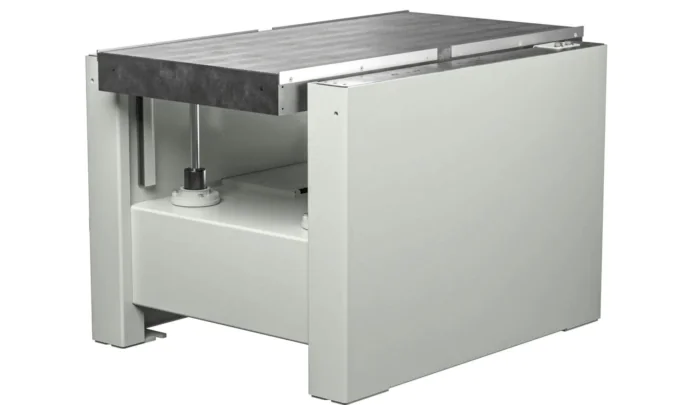 Robust & Stable
---
The T45 frame is a stable, thick-walled composite structure which has been the basis of these MARTIN machines since the 1920s.
Following 100 years of continuous improvements, MARTIN still uses this very simple yet ingenious principle of frame con- struction today. The intelligent combination of the two materi- als, steel and concrete, creates a high-quality frame that is un- paralleled in terms of stability, damping capacity and torsional rigidity.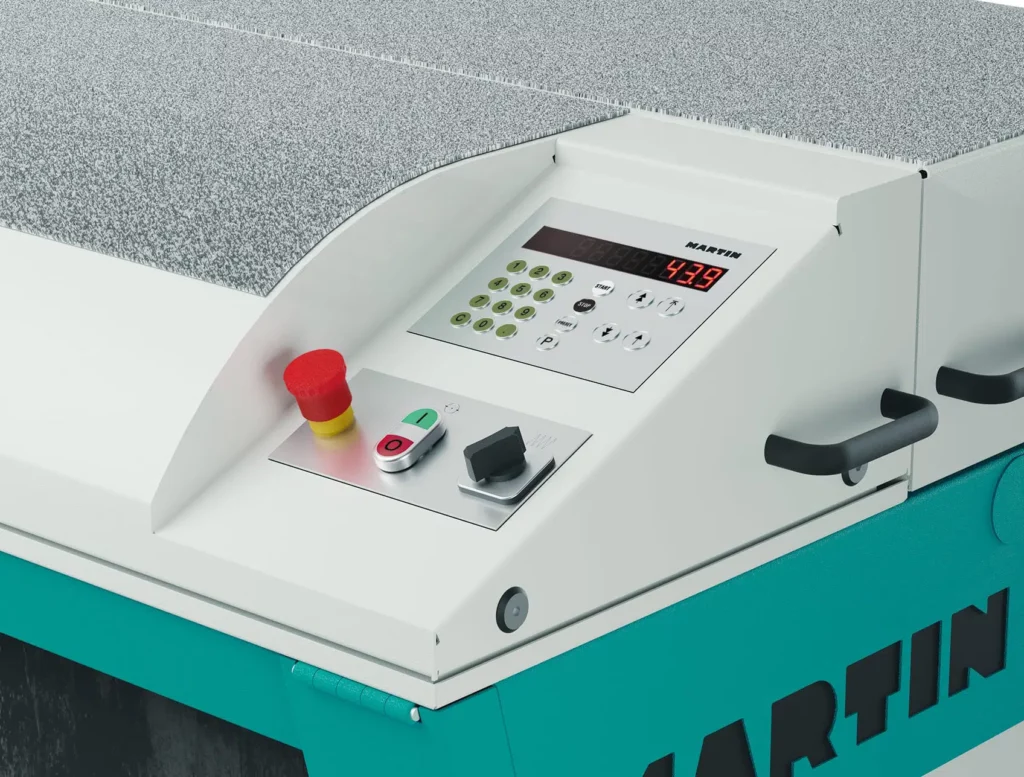 Complete Control
---
All of the T45 control elements are centrally arranged in a clearly laid out manner. When the start button is pressed, the machine starts up smoothly.
One press on the stop button is sufficient to electrically brake the cutter block without causing wear or tear.
Thanks to a memory space for 99 planing dimensions, the standard electronic control system makes adjusting the planing height so easy that even the very first workpiece fits perfectly.
Also, the thicknessing table can also be moved or raised upwards in steps of 0.1 mm simply by pressing a button. The feed control elements are also within easy access.
Table and extensions
---
The T45's machine table is finely planed, which offers unbeatable advantages when working with wet woods. For processing larger cross-sections, for example in carpenter's shops, the thicknessing table can be equipped with adjustable table rollers.
This option can be easily and quickly switched on or off. In order to support outgoing and incoming workpieces, the machines can be equipped with table extensions of 450 and 1,200 mm length.
The short variant can be mounted on the incoming or outgoing side. This variant can also be folded up to save space and you can still make full use of the planing height.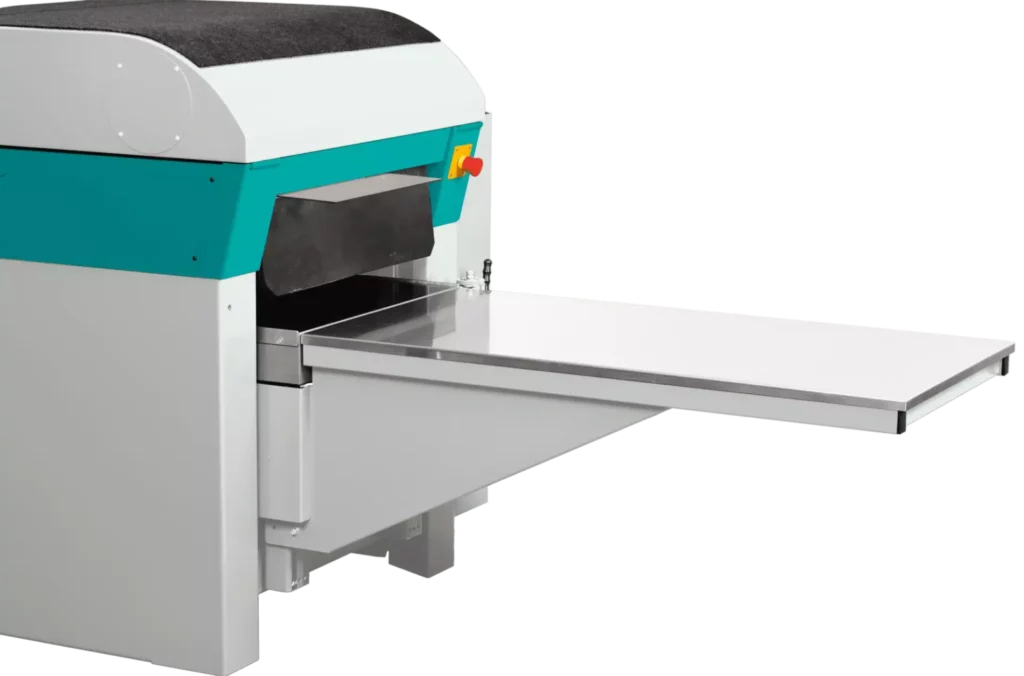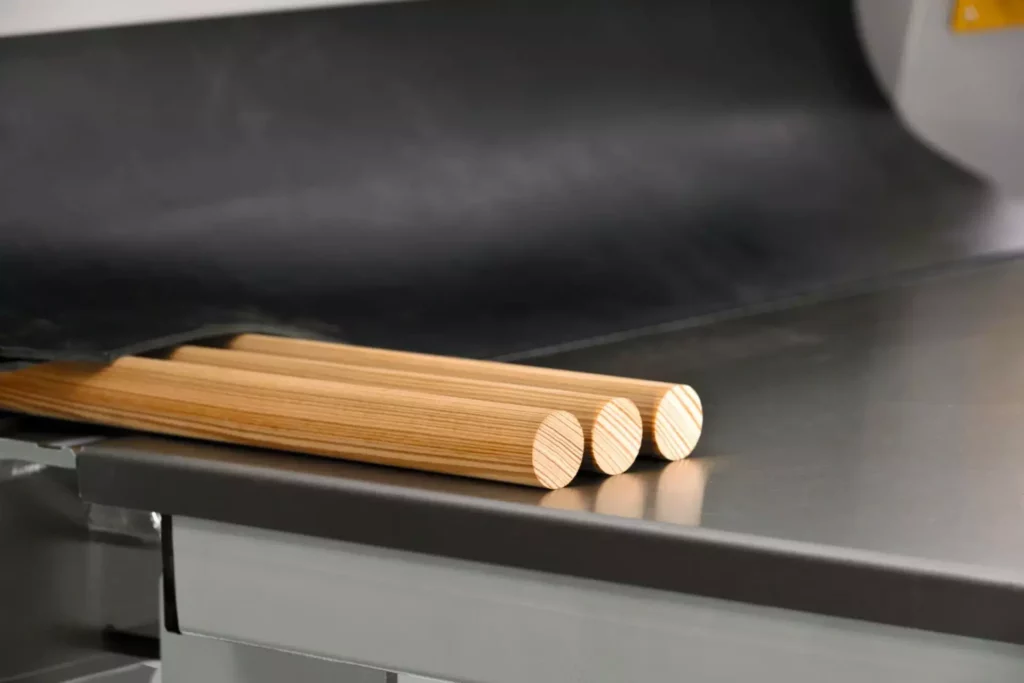 T45 Contour
---
Profiling with a planer is as easy as it looks, thanks to the T54 Thicknesser.
The profile blades can be easily  inserted radially into the cutter block, and aligned with the setting gauge (supplied as standard) and tightened.
Thanks to the corresponding dimensional scales on the table and setting gauge, all you have to do then is specify how the workpiece should be guided on the machine table.
It's now so easy to achieve a previously unimaginable variety of new products and possibilities with the T45 Contour.
Blade changes in seconds
---
With the TERSA cutter block in the T45, all surfaces can be perfectly planed, with only a few seconds required to change blades.
Available in various qualities, TERSA reversible blades offer the perfect cut for every task.
In addition, by using two dummy blades, the standard Z4 cutter block can also be operated as a Z2 cutter block.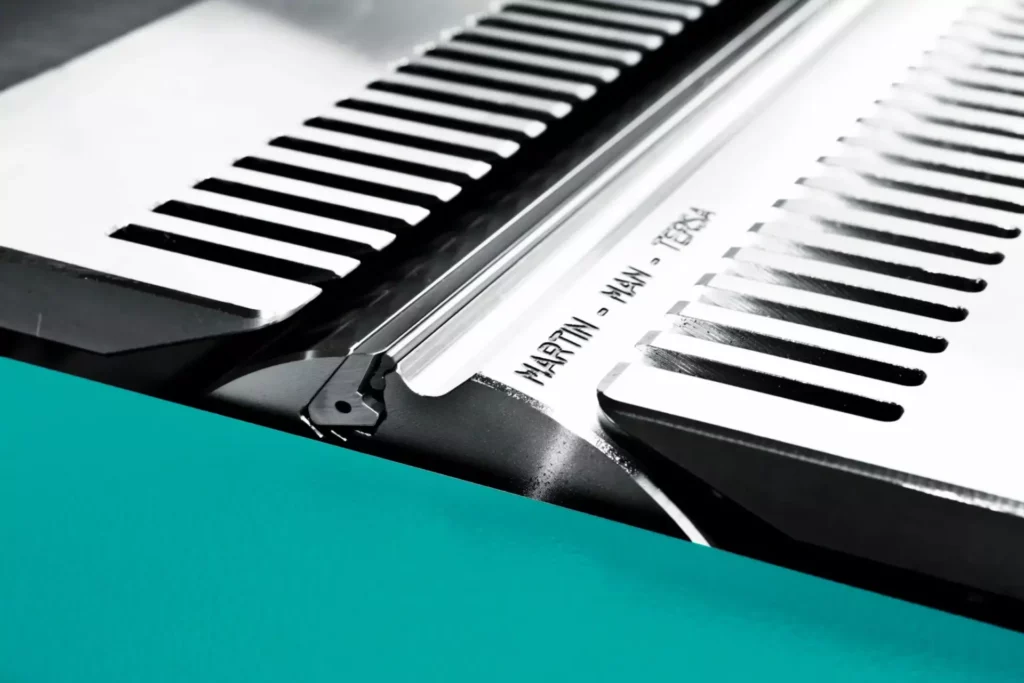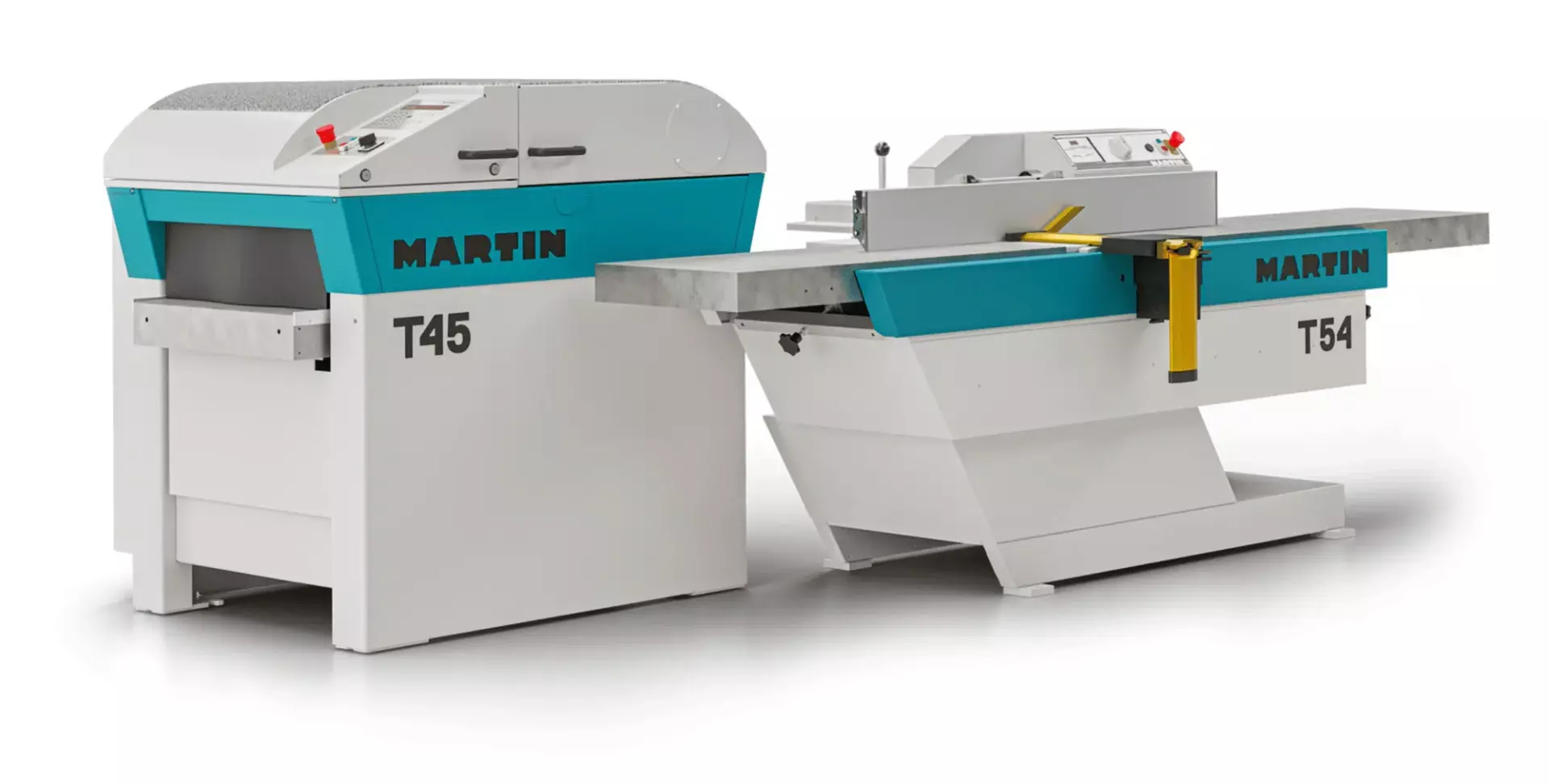 T45 and T54 – The Perfect Pair
---
With the T54 working alongside the T45, you get two specialist machines which complement each other perfectly. Unlike a single combined machine, each of the machines is designed for a specific task without compromise.
Additionally, thanks to the space-saving installation, these two machines fit together to take up hardly any more space than a combined machine. They can be operated in parallel without any restrictions – an important advantage when working on time critical orders.
Both machines are in our Leicester based showroom, available to view and demo.