Technical Specifications
VOLTAGE / PHASE
415V / 3ph
Markfield Woodworking Machinery ltd have been an Authorised Robland UK dealer for over 20 years and are the UK's largest stockist of Robland machinery
---
Robland's latest panel saw release, out phasing the older Z3200 range.
Latest 2019 spec! Our Robland machines come with a 12 month manufactures warranty. In stock available for immediate delivery!
The Robland Z400 continues on from the successes of the Z3200 that has been our bestselling sliding panel saw for the past 20 years. One of the reasons is the saw's simple no nonsense design, separate motors for main blade and scribe. Manual raise and fall of the saw height and angle. Easy adjustment of the scribe blade, solid manual rip fence running on a solid 50mm bar. A fantastic industrial panel saw offering excellent value for money with a heavy duty european build. The new Z400 spec includes machines quadrants for the arbour tilt, a better cross cut fence / stops and larger motors.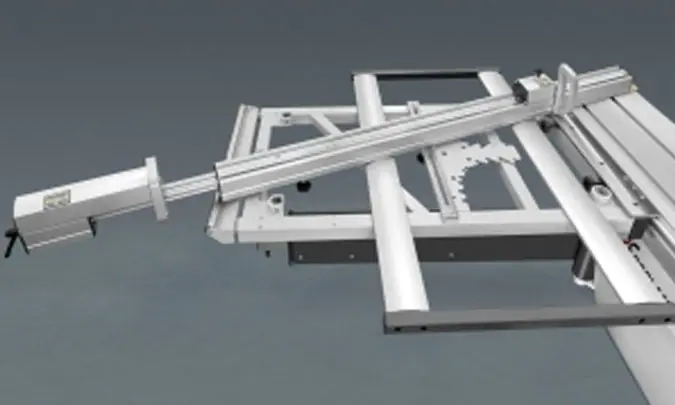 Outrigger Table
---
Large outrigger table with telescopic cross-cut fence, index system and digital read out on flippers.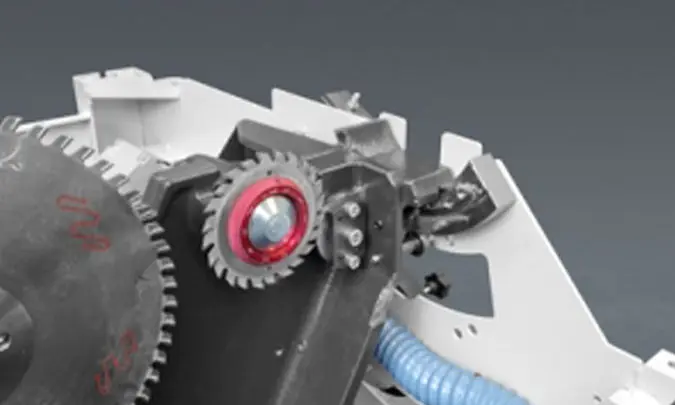 Saw Aggregate
---
Saw aggregate rotating on shells maintaining the origin while tilting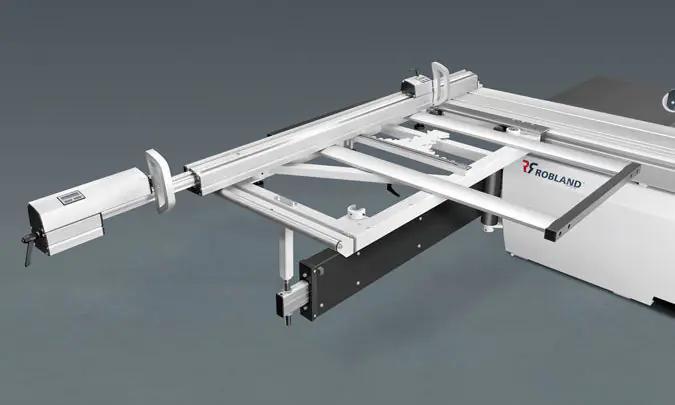 Sliding Table
---
The hard anodized sliding table is precision machined. The heart of the sliding table is 8 hardened steel rods inserted into the table extrusion, thus making the whole system extremely wear-free.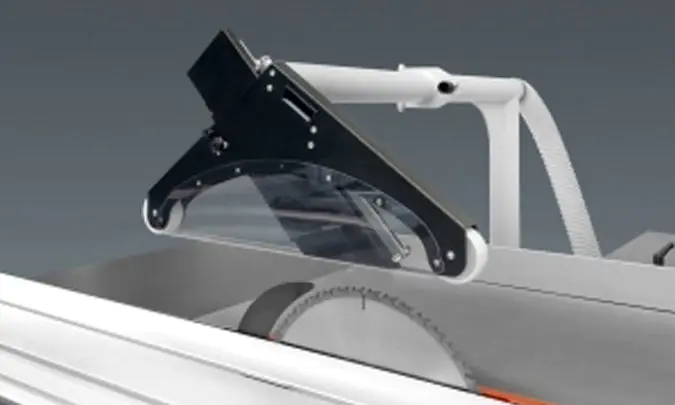 Saw Guard
---
Overhead saw guard with intergrated tube for aspiration.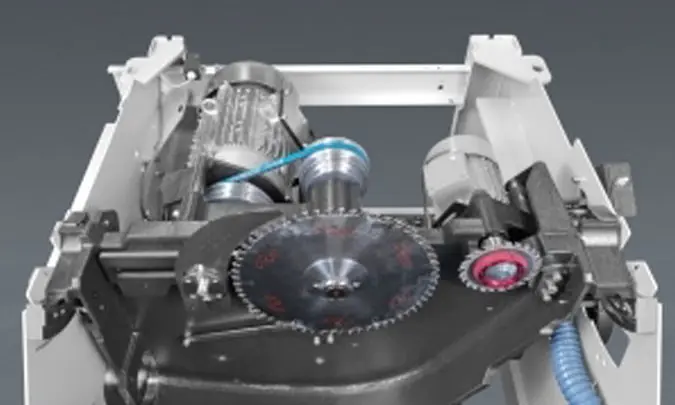 Cast Iron Saw Aggregate
---
Saw aggregate in cast iron for more precision and stability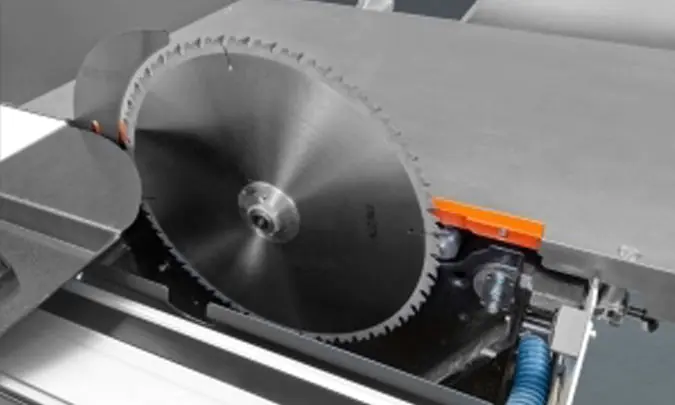 Without Scoring Blade
---
400mm saw without scoring blade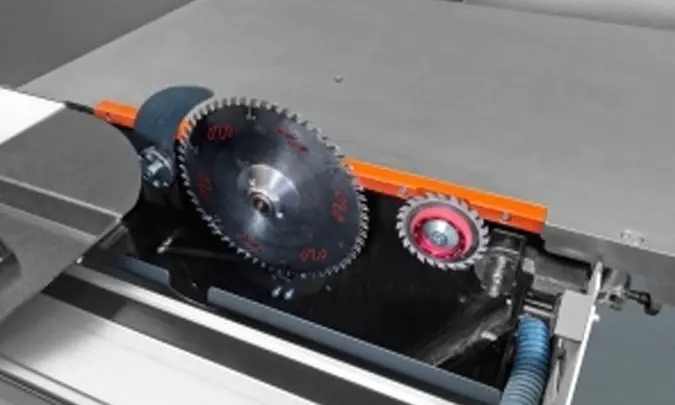 With Scoring Blade
---
350mm saw with scoring blade
Control Panel
---
Control panel Z400 with analogue indication of the tilt of the blade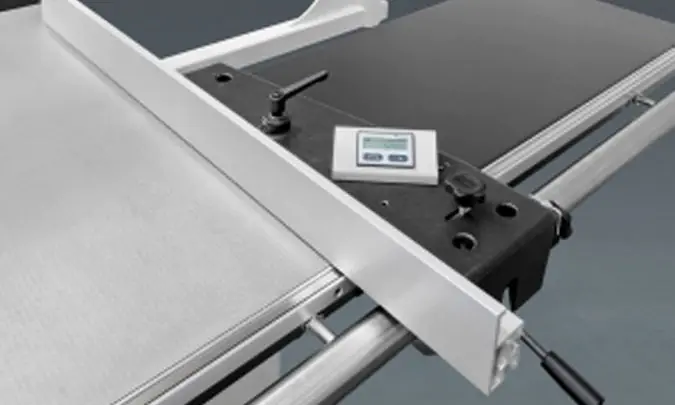 Digital Read-out
---
Digital read-out on parallel fence