Technical Specifications
DUST EMISSION VALUES
Minimum emission according to BGI 739, appendix 4
Thicknessing height
2.8 – 300mm
DUST EXTRACTION OUTLET
160mm
Cutter block speed
5,000 rpm
Cutter block Diameter
125mm
Control
Single axle control
Martin T45 Thicknesser
---
The T45 Thicknesser provides an ideal machine for modern manufacturing. It delivers cleanly planed surfaces, is quick and easy to use and operates at 76.9 dB(A) so is very quiet.
Our 80 years' experience in the production of high-quality woodworking machines not only enhances the MARTIN profile, but it also provides extensive knowledge. This starts with jointing as a basis for perfect results, and transfers to planing and the combination of both, culminating in profiling the entire width.
Wherever there is a need for planing, high-performance machines are required, which are both user-friendly and efficient – and quiet as well.
Furthermore, MARTIN offer different variants of feed and table systems for the T45: From the thicknessing table with or without guide rollers, and/or with vacuum chambers over rubber or steel feed rollers, which are smooth or grooved, culminating in one or two rollers at the out-feed side.
Electronic Control Unit
This machine can offer outstanding results whilst maintaining whisper-quiet operation
Down to the TERSA cutter block, it takes less than a minute to change each blade
Space-saving design
Xplane solid steel cutter block
---
Martin's own design – this 3 row cutter block is a level above the rest. Quiet and smooth running leaving an incredible finish on any grade of wood. Due to the sheering action, the motor stress is reduced along with operators input. Compared to others, Martin run their spiral blocks at a higher speed of 6000rpm, again to increase the quality of the finish. From our experience, cutters last longer and planed pieces need less finishing. We rarely sell any other type of cutter block!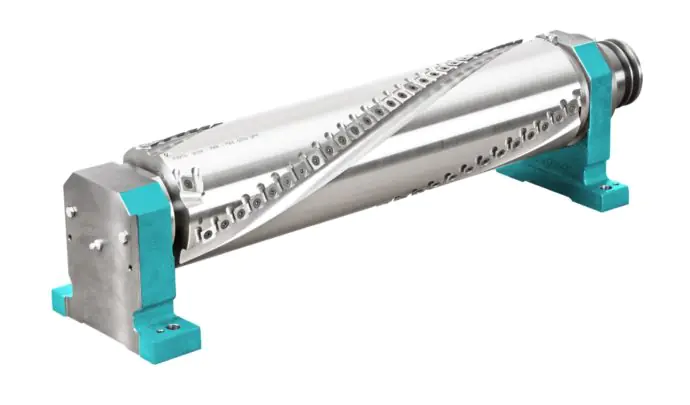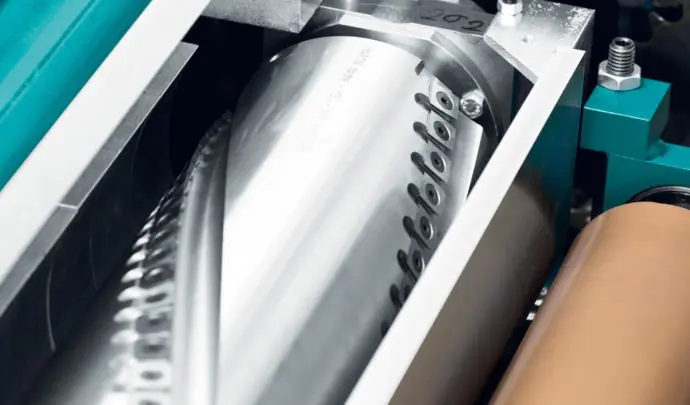 Electronic Control Unit
---
The standard electronic control unit with the Martin T45 Thicknesser has 99 storable planing dimensions, this makes setting the planing height so easy that even the first piece fits. The Thicknessing table can of course also be moved by simply pressing a button or clocked upwards in 0.1mm increments.
The control elements for the feed rate are also within easy reach. The start button starts the machine with an automatic soft start and stopping brakes the machine electronically without any wear.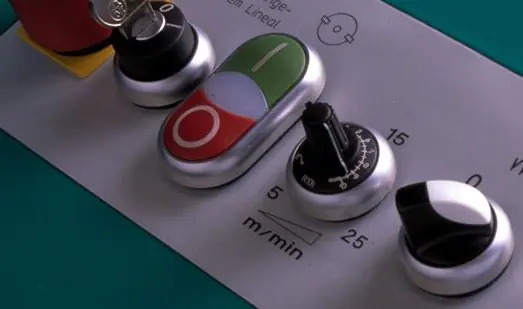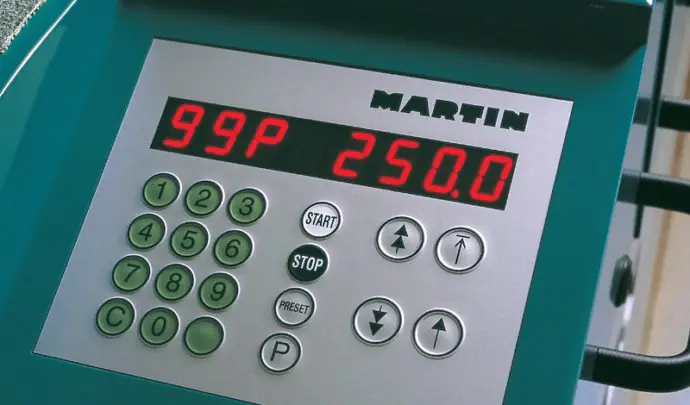 Outstanding results – whisper quiet operation
The weight of this machine along with its oscillation damping frame in a compound construction, and the optimally balanced cutter block are a guarantee to provide outstanding results. Also the sound absorbing construction in a modern industrial design ensures a comfortable whisper quiet operation.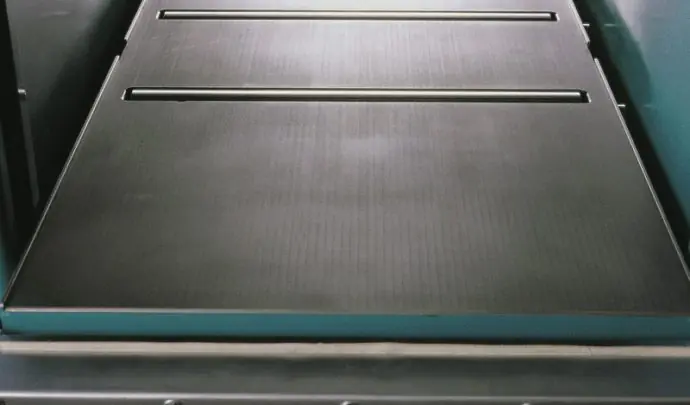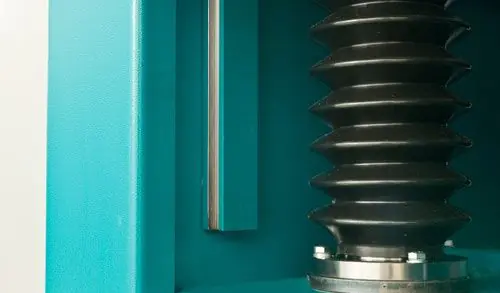 TERSA Cutter Block
Thanks to the TERSA solid steel cutter block, which enables a positive, exact positioning of the blades, the surfaces are perfectly planed – and it takes less than a minute to change each blade. TERSA reversible blades are available in four different qualities, i.e. the perfect blade for every task. In addition, by using two dummy cutters, the standard Z4 cutter block can also be operated as a Z2 cutter block.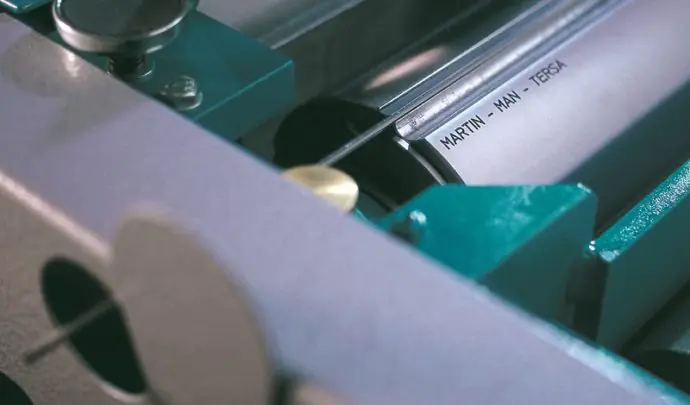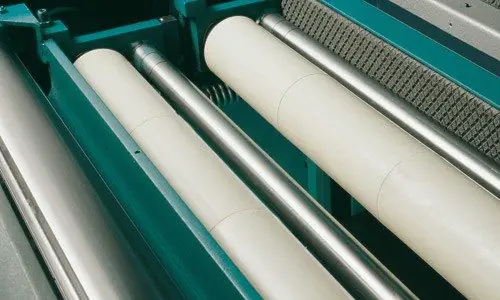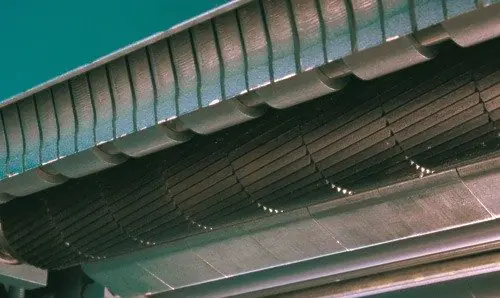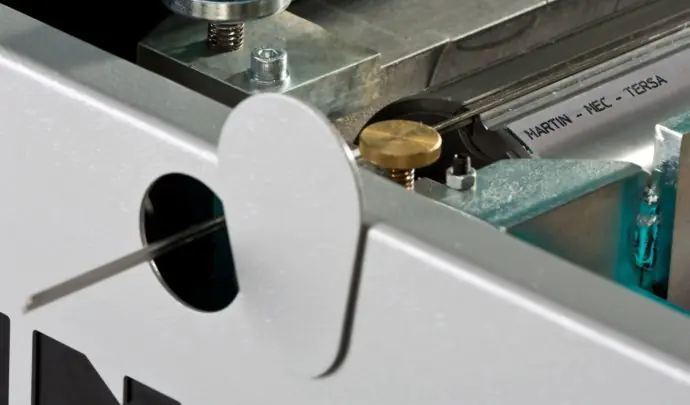 Space Saving Design
Unlike combination machines, the MARTIN T45 thicknesser and T54 function without the need for time consuming changes and, thanks to the space saving design, both of the machines fit together in small footprint. Comparing the combination machines, both MARTINs can also be operated at the same time and because of their close proximity to one another, they can even be operated by a single person.
The dust collection ports can be attached to either the left-hand or right-hand side of the T45, allowing you to optimize your dust collection system without restricting material and work flow within your facility.
Of course, both T45 Contour machines can also be combined with the T54 for a perfect planing and profiling center. The duo together offer unique opportunities you may not find with other machines, and stand out from other similar machines in the industry.