Technical Specifications
cutter block speed
5000 U/min
Length of outfeed table
1200mm
Voltage / Phase
415V / 3PH
Cutter block diameter
125mm
Length of infeed table
1640mm
Fence Dimensions
L 1300 x H 150mm
Martin T54 Surface Planer
---
For the perfect foundation, you need the perfect surface planer.
The MARTIN T54 surface planer allows you to easily plane workpieces to the most modern level and safely provide them with angled edges.
The machine is equipped with a TERSA solid steel cutter block as standard and the Xplane cutter block, which works with shear cuts, is available as an optional extra.
Space-saving design
Quick and accurate results in a short space of time
Endless options
Even more control with the optional T544 fence top mounted control console
No matter what the task you are doing, safety has been carefully considered with this machine
Perfect results due to the two-knife solid steel cutterhead
Martin T54 Surface Planer / Jointer standard features
---
5.5kw (7.5Hp) Motor
500mm working width
1640mm infeed table, 1200mm outfeed table
8mm max stock removal
Motorised table movement
Concave / Convex feature
Tilting fence 45° with aux fence
1200kg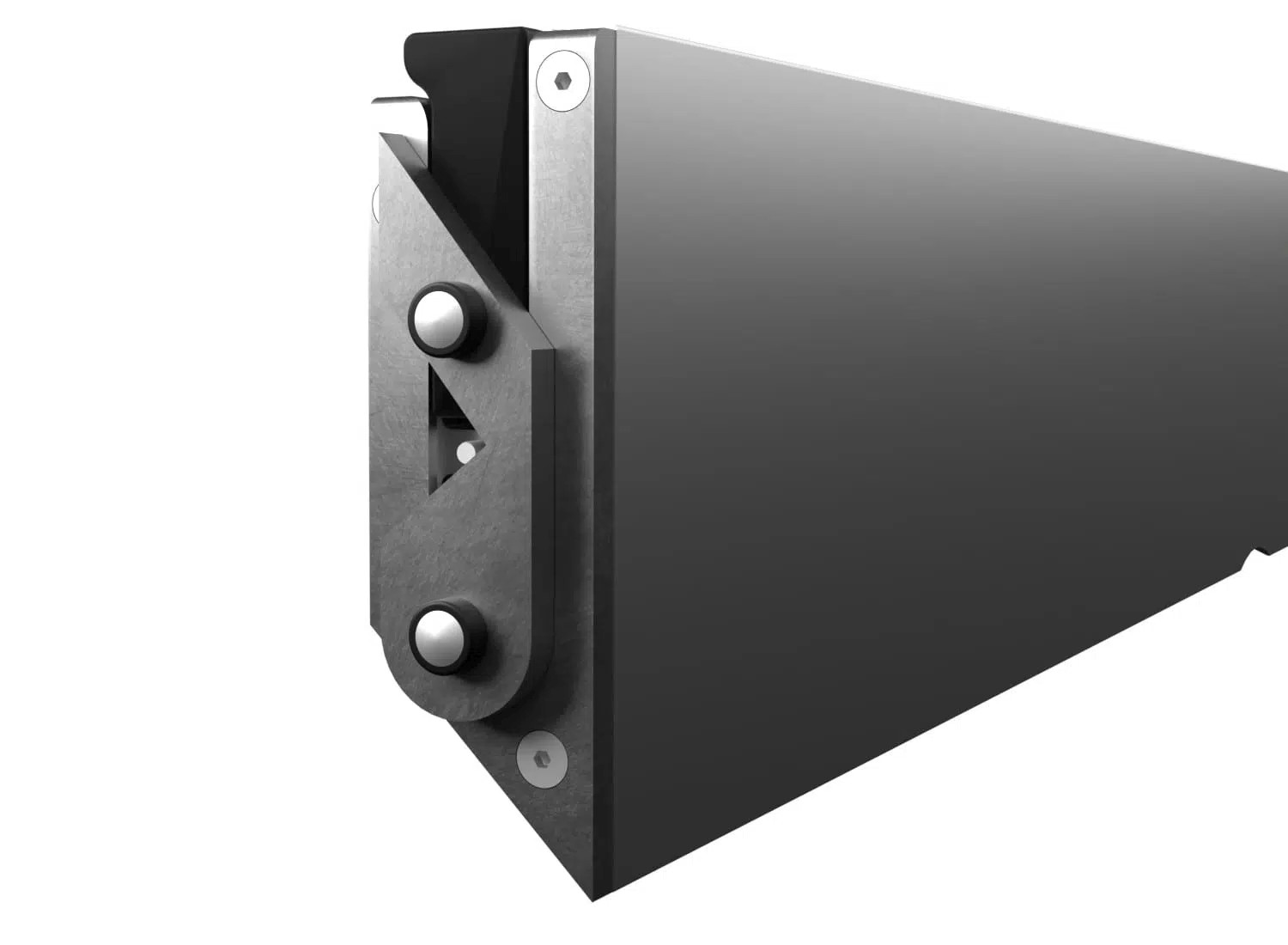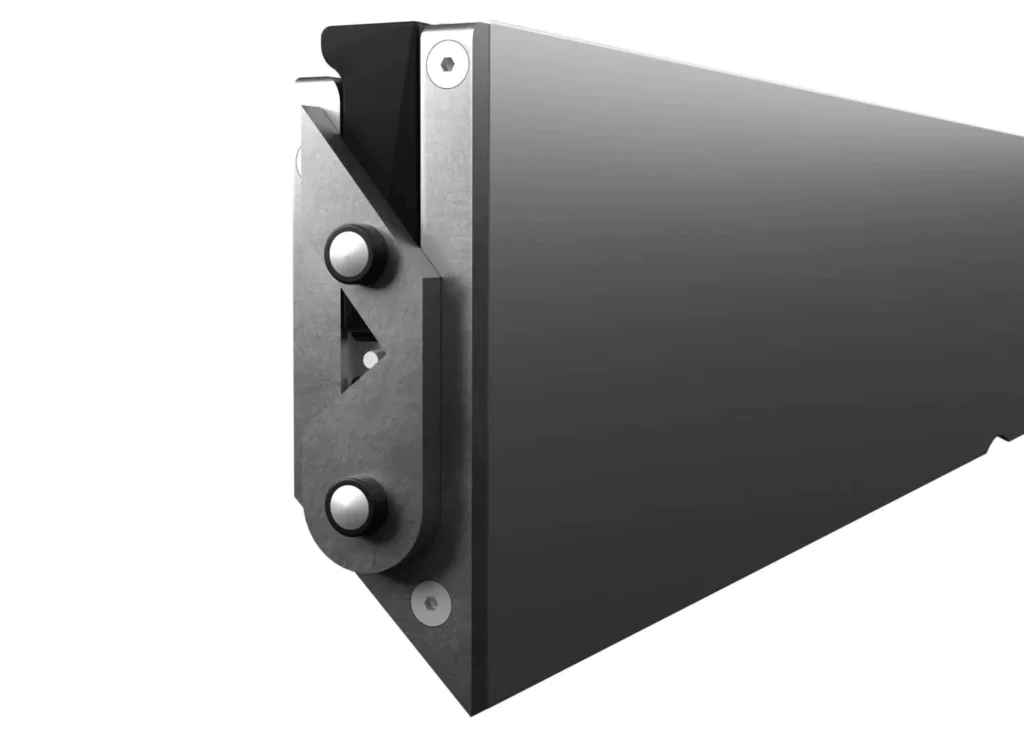 Edging Fence
---
The Martin T54 surface planer edging fence is guided by ball bearings, with the jointing fence running smoothly and without tilting along the tempered tracks
The auxiliary fence, available as standard, is integrated into the main fence so that narrow workpieces can also be fed safely over the T54's machine table.
TERSA Z2
---
The TERSA solid steel cutter block Z2 on the Martin T54 Surface Planer offers many practical advantages:
The high running smoothness in the precision bearings and the exact positioning of the positive fitting reversible blades results in an extremely accurate cutting circle.
The TERSA reversible blades are available in four different qualities, and the cutter block can also be delivered as a Z4 cutter block on request.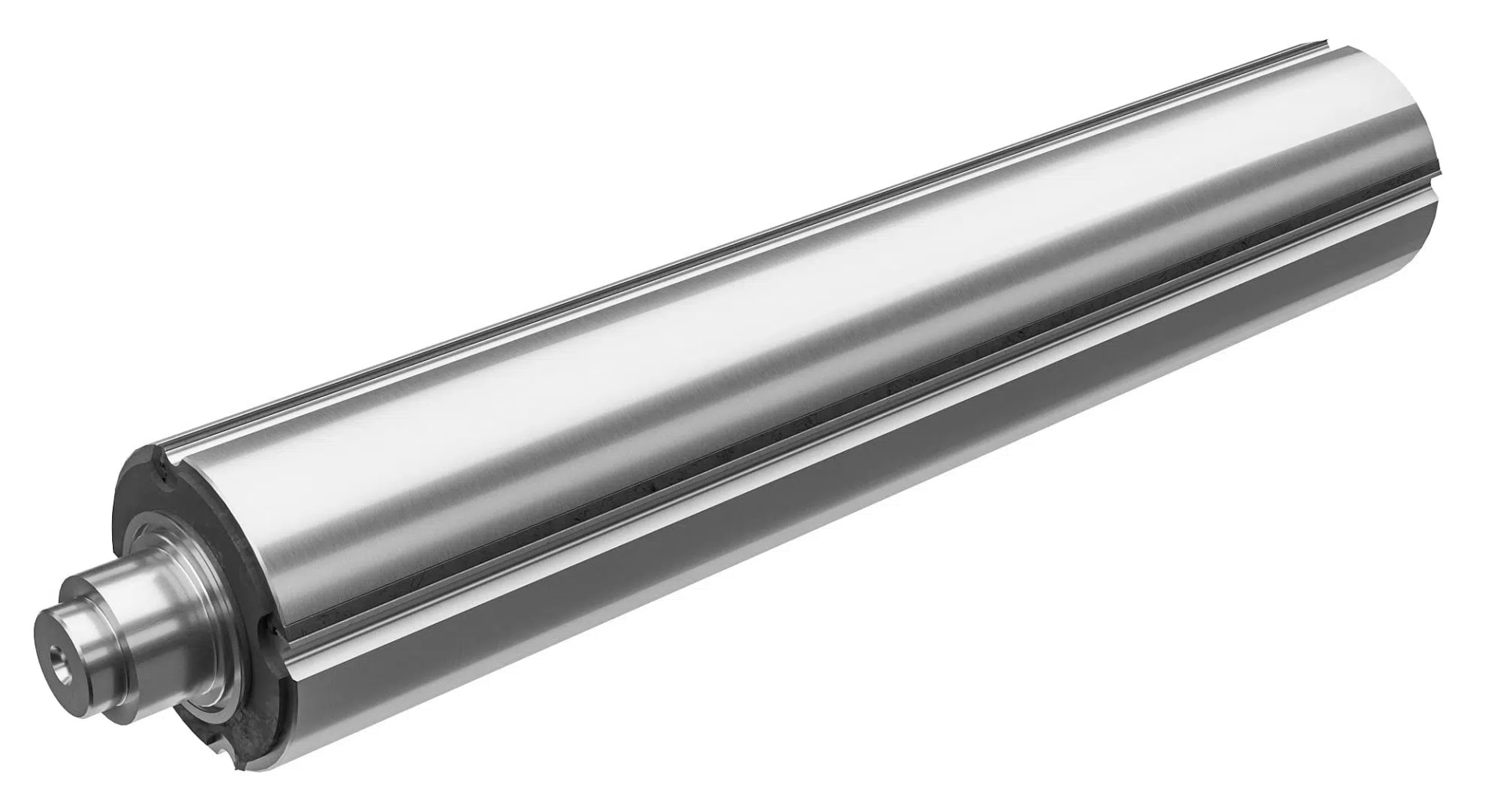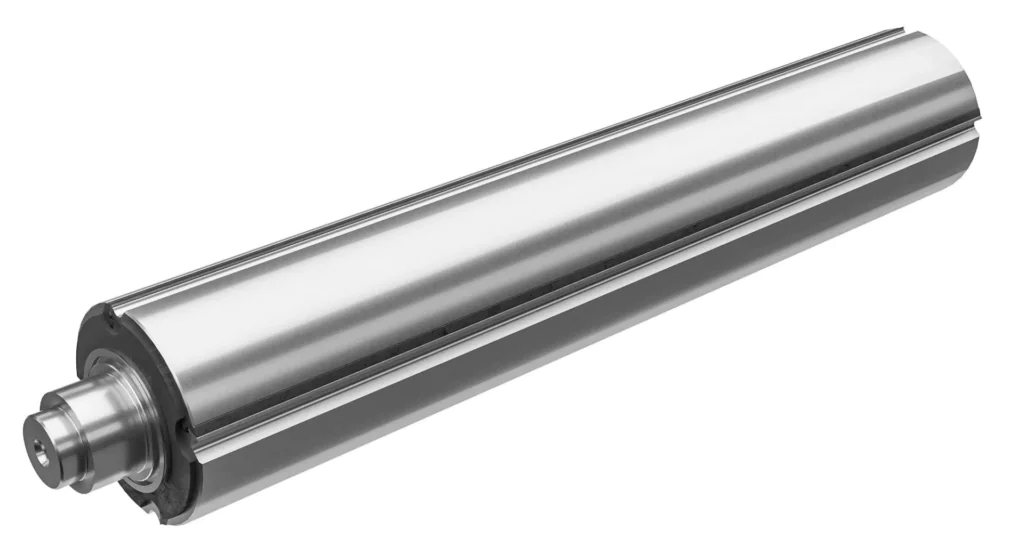 Customisation Options
---
The vast range of optional accessories available to go with the T54 can turn this from an already excellent planer into a stunning machine. The control console if purchased will give electronic control of the fence and the cutting depth can be set quickly and accurately between 0-8mm with a digital read out keeping you informed of what's going on.
SUVA Bridge Guard, 5.5kw Motor
---
The SUVA bridge guard is an adaptable, safe and modern safety device and will prove to be invaluable in use. The 5.5kw motor with its soft start is electronically braked and has been designed for full industrial use. This heavy (approx 1000kg) machine makes a perfect companion to the T45 Thicknesser and would be an asset in any woodworking shop where many years of heavy use is envisioned.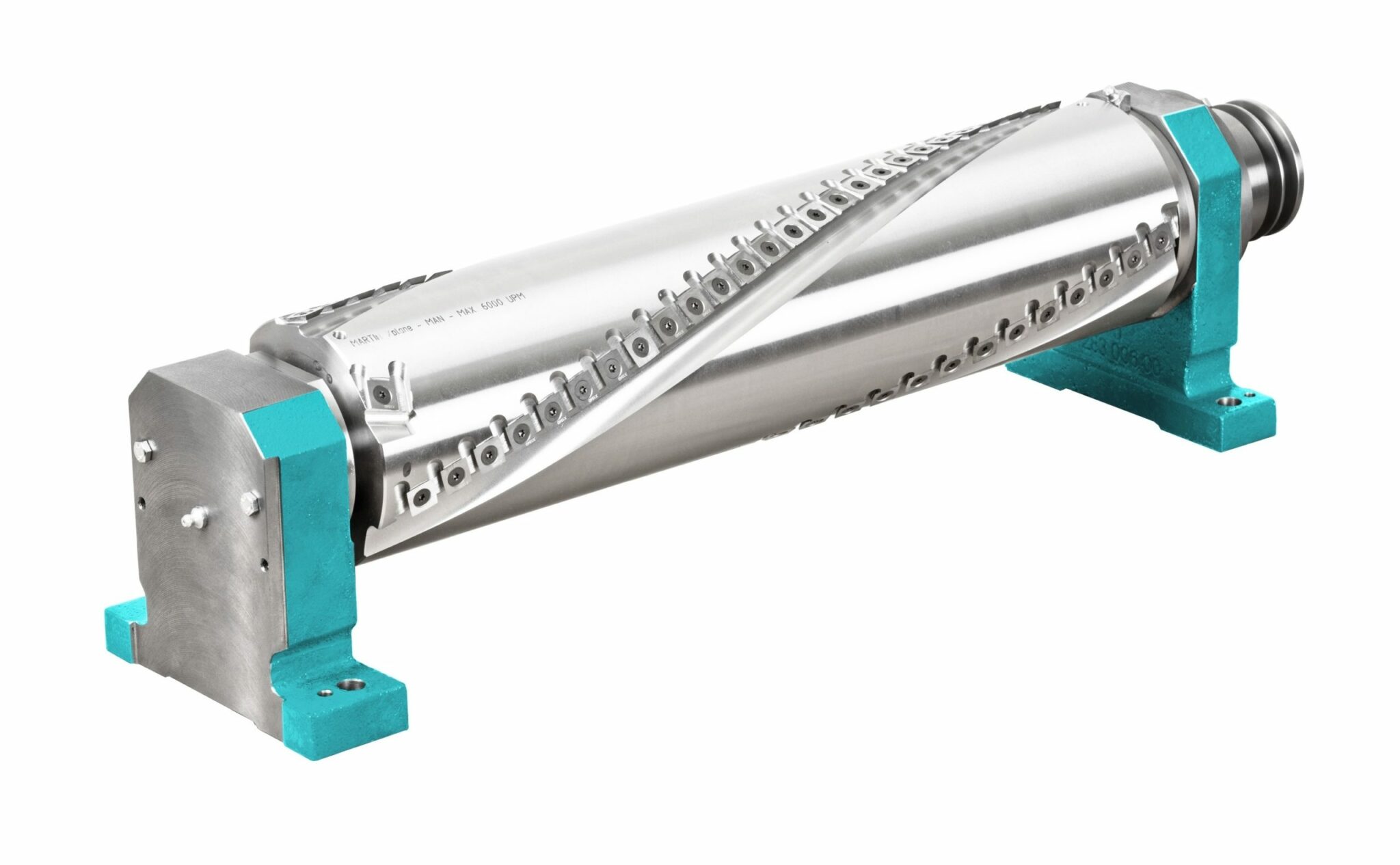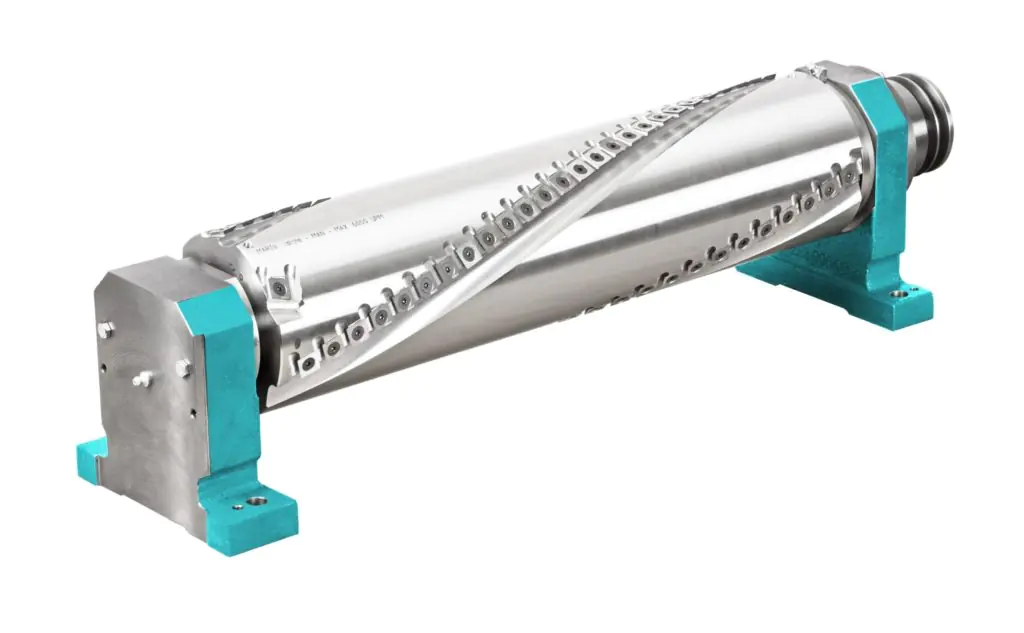 Xplane solid steel cutter block
---
Martin's own design – this 3 row cutter block is a level above the rest. Quiet and smooth running leaving an incredible finish on any grade of wood. Due to the sheering action, the motor stress is reduced along with operators input.
Compared to others, Martin run their spiral blocks at a higher speed of 6000rpm, again to increase the quality of the finish. From our experience, cutters last longer and planed pieces need less finishing. We rarely sell any other type of cutter block!
Clever combination saves space
---
Unlike combination machines, the MARTIN T45 and Martin T54 Surface Planer function without the need for timeconsuming changes and, thanks to the spacesaving installation, both of the machines fit together in small footprint. In contrast to the combination machines, both MARTIN machines can also be operated at the same time and because of their close proximity to one another, they can even be operated by one person.
The dust collection ports can be attached to either the left or right-hand side of the T45, allowing you to optimise your dust collection system without restricting material and work flow within your facility. Of course, both T45 Contour machines can also be combined with the T54 for a perfect planing and profiling center. You can create unique possibilities with this duo, going far beyond the combinations that have been familiar to our industry so far.

Everything down to preference
---
The quick and precise setting for the depth of the cut between 0-8 mm is actuated electrically with a clear, easy to read scale. The centralised control panel features depth of cut setting and the start button for the cutting spindle.
The optional T544 fence top mounted control console offers even more comfort to the operator, allowing the controls to ride in and out with the fence, keeping them easily in reach. The digital depth of cut display has a resolution of 0.1mm.
Bridge Guard
---
Whether dressing or joining, the optional, modern SUVA bridge guard over the cutter block offers you a high degree of convenience and safety.
It is a quick and adjustable safety guard which has proven itself outstandingly in practice.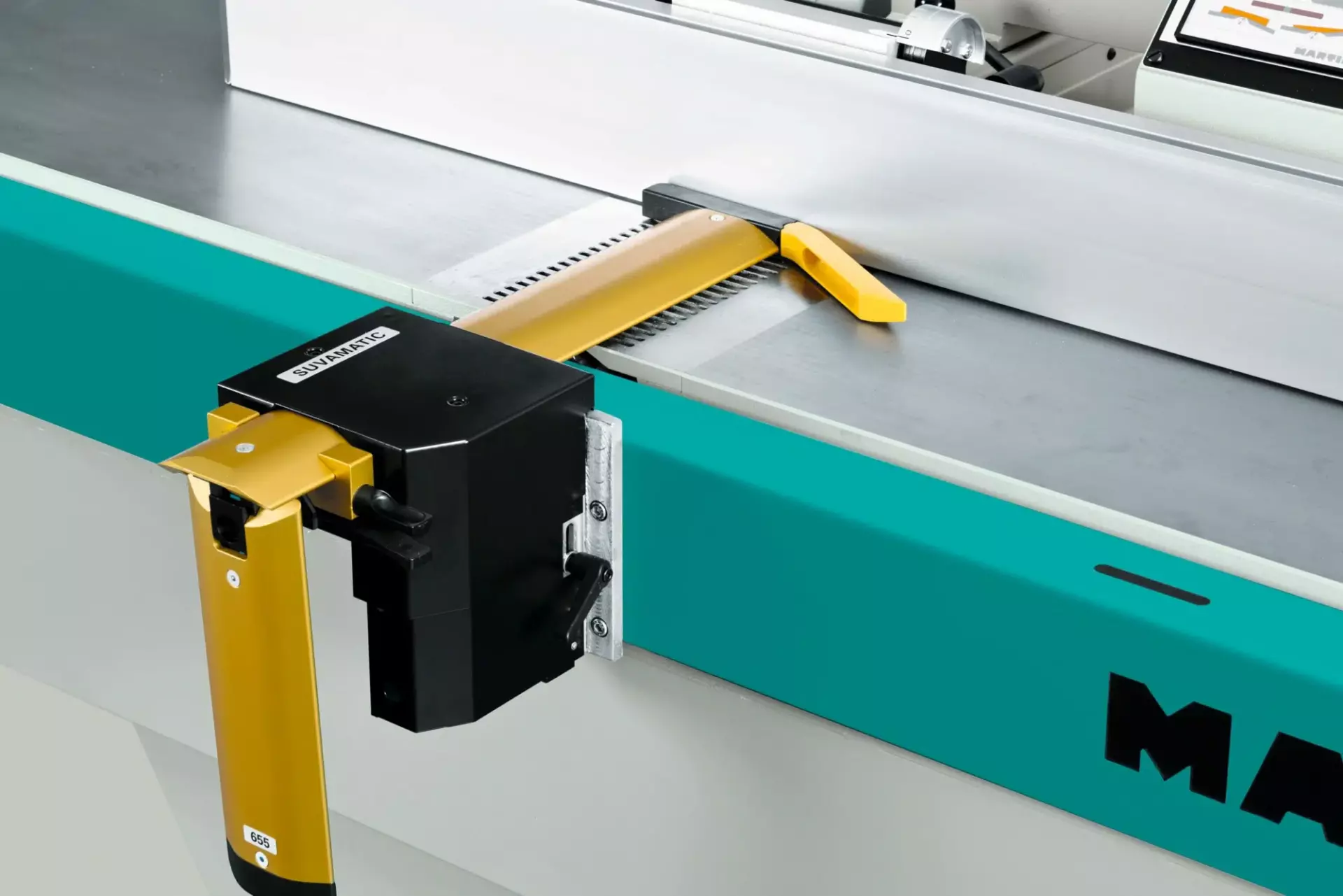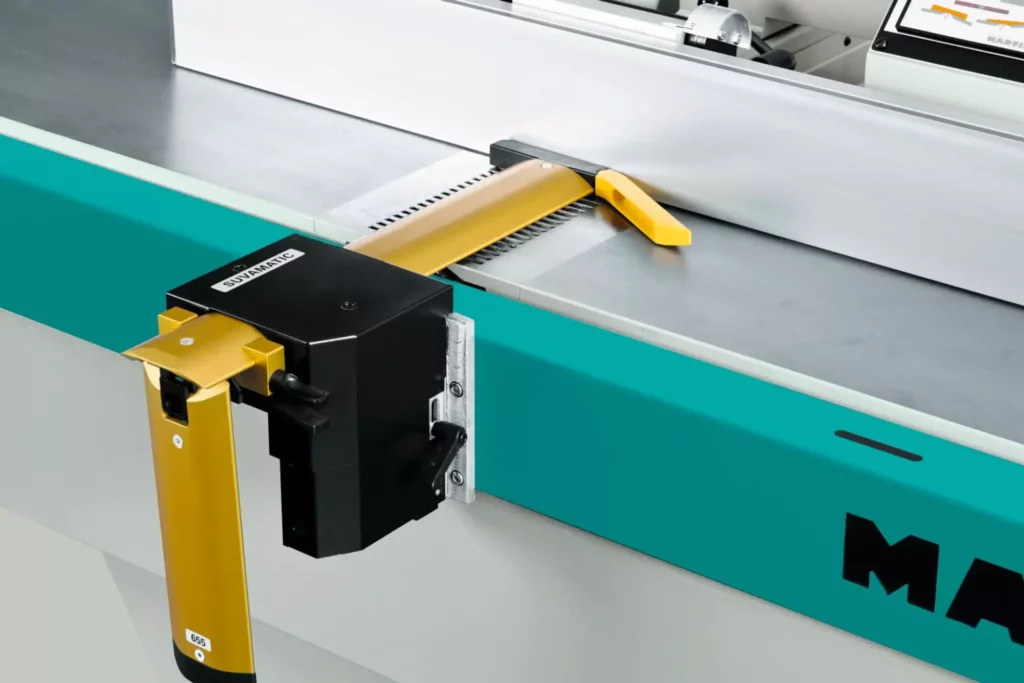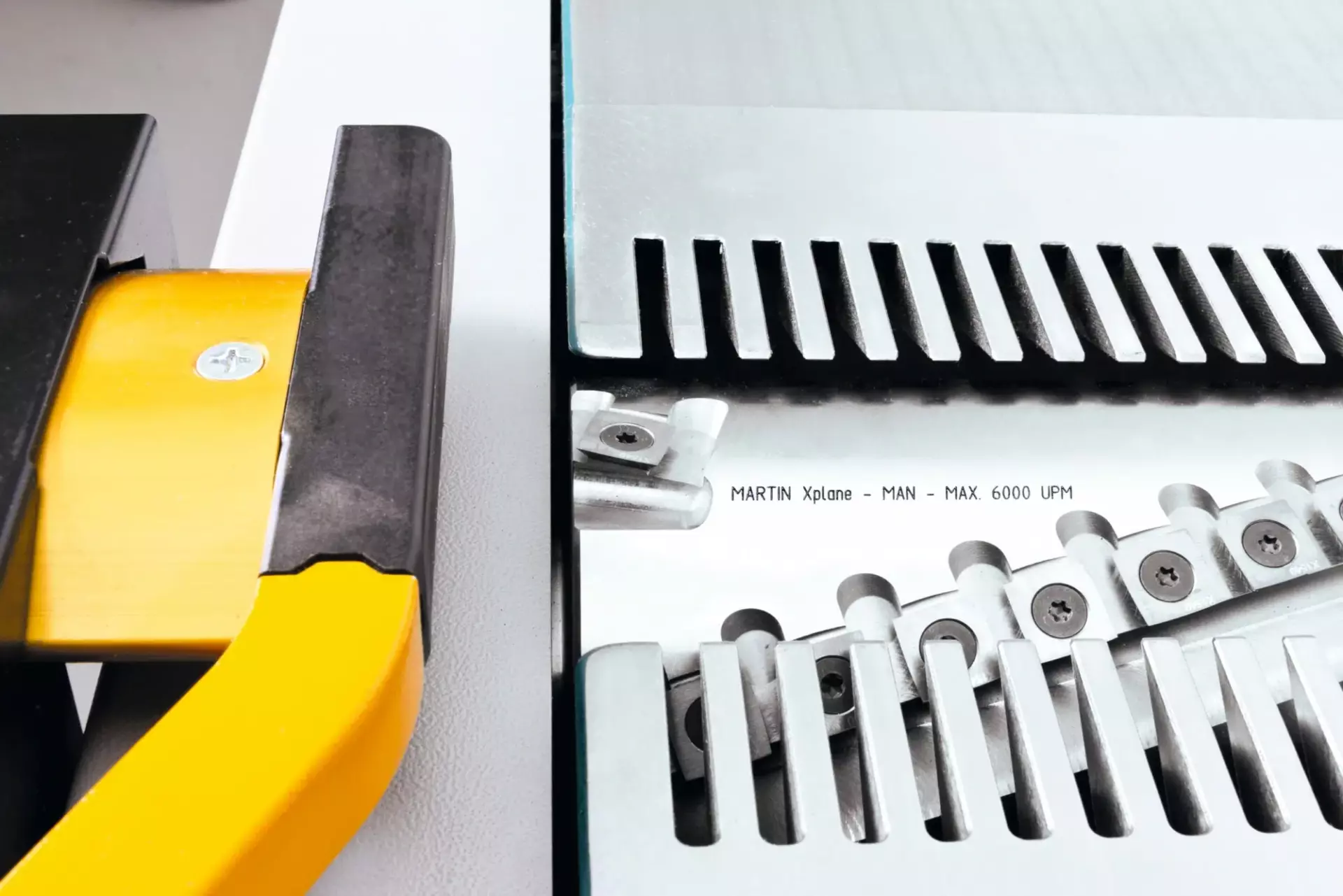 Xplane cutter block
---
The 3-row Xplane cutter block works with shear cuts, producing a high-quality surface, especially when it comes to working with difficult types of wood.
Due to its special design, it boasts a remarkably smooth operation, even when idling. Even when removing the largest amounts of wood it requires a surprisingly low motor rating – efficiency at the highest level.
Need assistance or Expert Advice?
We pride ourselves in offering a friendly and professional service