Technical Specifications
Dust extraction outlets
2 x 100mm
Minimum edge thickness
0.4
Voltage / Phase
415 / 3ph
Maximum edge thickness
3mm
OAV 330 Edgebander Footprint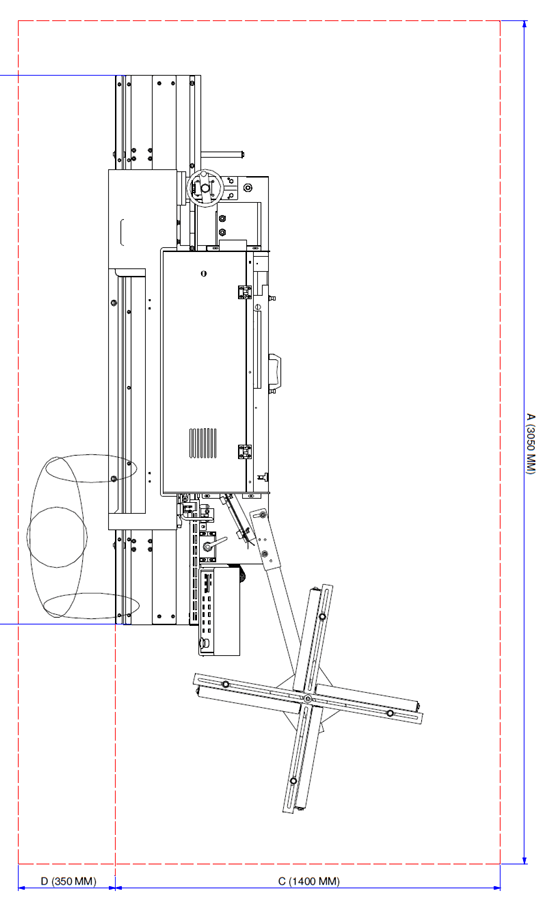 OAV 330 EdgeBander
---
OAV EdgeBanders allow for stable and reliable working conditions which will raise the quality of your products while also saving time.
The OAV 330 EdgeBander can apply edges to straight panels with an automatic feed and can apply glue directly to panels with both wood and plastic edges, in coils up to 3mm thick. It's equipped with automatic front/ rear trimming cut-off, and flush trimming/ buffing on both sides of the workpiece.
Features
---
A unique feeding guide – there is no need to adjust. Even when working with edges of varying thickness.
A stable copying disk
A dust port in the table. Making it quick and easy to keep the environment clean
Electronic temperature regulation
The saw can easily cut coils up to 3mm
Synthetic table guides. And a heavy-duty roller to support both large and heavy bander jobs
A table extension. With adjustable front supports. For gluing large panels
A feeding device with an upper driven belt system
Precise adjustment and read-out units for both thickness and trimming
Visit our YouTube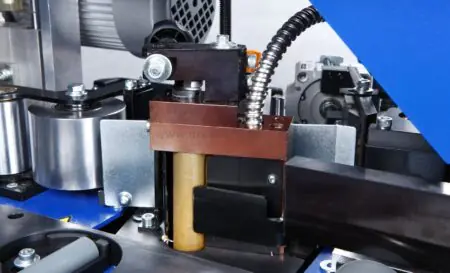 Pre Heating
---
Heated infeed fence helps with glue adhesion
Hot melt glue pot
---
Teflon coated for easy maintenance with 1.1KG storage capacity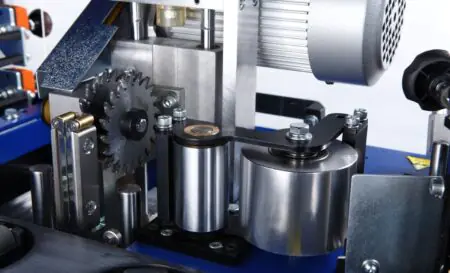 End trimming unit
---
high quality cutters powered by an impressive 3 phase motor for perfect results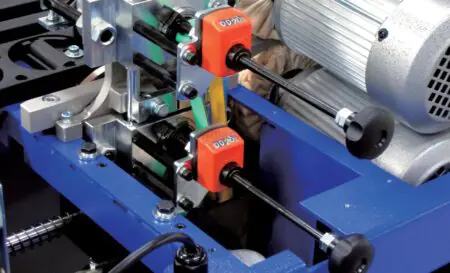 Radius trimming
---
Fully adjustable to create either a square flush edge or radius edge. 3mm radius fitted as standard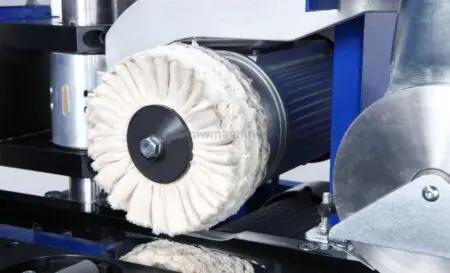 Buffing Unit
---
The Buffing unit, which can be positioned wherever it is necessary, perfectly cleans and polishes the edges, leaving them in pristine condition
Browse OAV Edgebanders
---
We have been working with OAV for over 5 years. We're extremely impressed by the build quality of their woodworking machinery. We stock OAV Edgebanders and Bandsaws. Our OAV Edgebander range consists of:
OAV 330 Hot Melt Edgebander
OAV 350M Pre Milling EdgeBander
OAV 350A Pre Milling EdgeBander
OAV 370M Corner Rounding EdgeBander
OAV 370P Automatic EdgeBander
OAV 370P Automatic Corner Rounding EdgeBander
OAV 570P EdgeBander
OAV EdgeBanders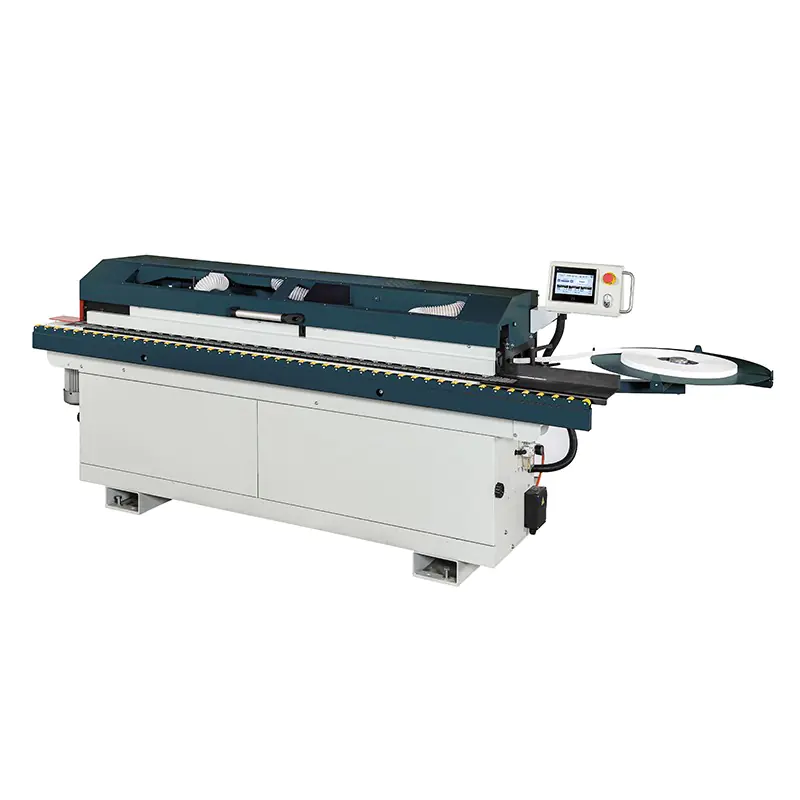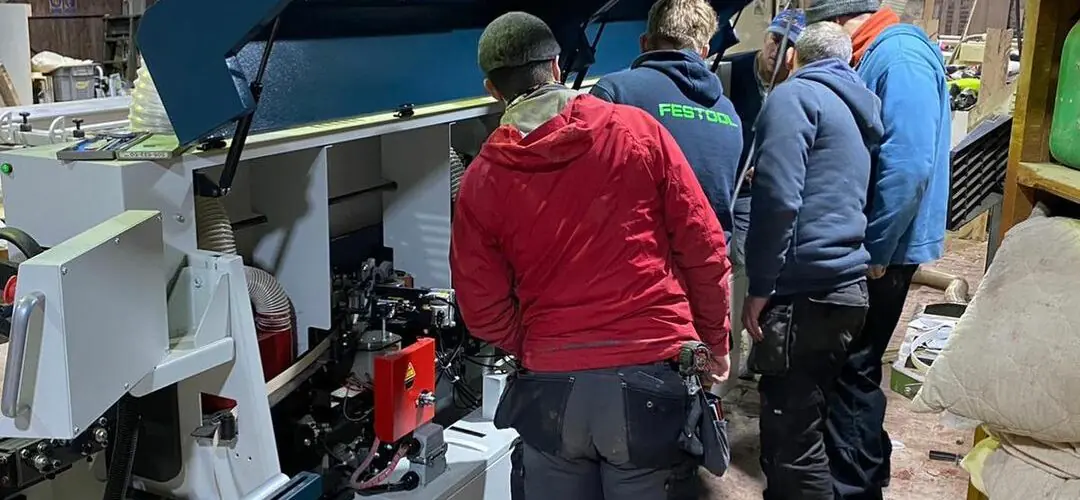 Delivery, Commission and Product familiarisation provided
---
As long as you have a forklift to unload the machine we can deliver and commission your Edgebander on the same day. On top of delivery and commission our engineers will familiarise you and your staff on how to use the machine.
Book a Demo
Need assistance or Expert Advice?
We pride ourselves in offering a friendly and professional service