Technical Specifications
Overall length A (mm)
7460
Total length with air cushion table and extended discharge B (mm)
8960
Width x height (mm)
1368 x 2223
Feed rate (m/min)
10 – 25
Minimum workpiece length (mm)
140
Minimum workpiece width (mm)
60
Workpiece thickness (mm)
8 – 60
Edge width (mm)
0.4 – 8 (15)
Holzher LUMINA 1594 Industry Edgebander
---
The LUMINA industry series offers a unique combination for processing panels: Two systems for perfectly invisible joints. The Glu Jet glue application system for standard use of PUR glue and the LTRONIC, the new laser edging unit from Holzher, are unbeatable in terms of speed and cost efficiency.
fa.s.t.
---
f.a.s.t. or "setup in the gap" is one of the major themes for efficient edging operations. fa.s.t. enables you to run different machining processes at the same time on the edgebander. For example, it is possible for the operator to switch on the corner rounding unit intelligently, without having to empty the machine for the set-up procedure.
Adaptive trimming blade
---
Full adaptive trimming blades with automatic pressure adaptation to match edge thickness and height. Your advantages:
Always the right pressure for different types of edging
Prevents unnecessary vibration
Reduces wear
Automatic pressure unit
---
The contact pressure of the individual pressure rollers is adapted perfectly to the application by an intelligent pneumatic system.
Reduces reject quotas to a minimum
Eliminate sample workpieces
Optimum machining results even for continuously changing application
Automatic glue quantity control
---
Automatic, requirement-adapted control of glue quantity with program selection:
Always optimum glue application for:
Various types of panels, e.g. chipboard or MDF
Various panel thicknesses
Various feed rates
EVA or PUR glue
Adaptation to processing parameters for glue from different manufacturers
Automatic cleaning routine
---
Integrated, fully-automatic purging routine for PUR glue at the touch of a button on the control. This process completely purges the machine, full automatically, with the correct quantity of cleaner, at the right temperature and contact pressure. (Cleaning is required after 48 h = PUR reaction time).
Best system on the market
PUR glue always under control
Avoids errors during cleaning operation
Remaining glue quantity indicator
---
The remaining quantity of glue as well as the running meters that can still be processed are automatically monitored by a special sensor in the system and displayed to the operator on the control. Your advantages:
Operator knows how many running meters can still be produced at all times
Professional supervision of the cleaning process
Optimisation of remaining quantity of glue in system at time of cleaning process.
Copy cutter unit
---
For cutting top and bottom longitudinal edges, copy cutting on vertical edges at front and rear ends, corner rounding and postformed corners. – Work height up to 60 mm workpiece thickness
Unit adjustments on linear guides with central lubrication. With standard blast nozzles in front of sensing rollers to blow away chips in front of sensing areas. Including shelf program for optimum processing of shelves with rounded edges.
Automatic pendulum sensor copies ends without material protrusion and leaves the optimum longitudinal edge protrusion for subsequent machining with the radius scraper.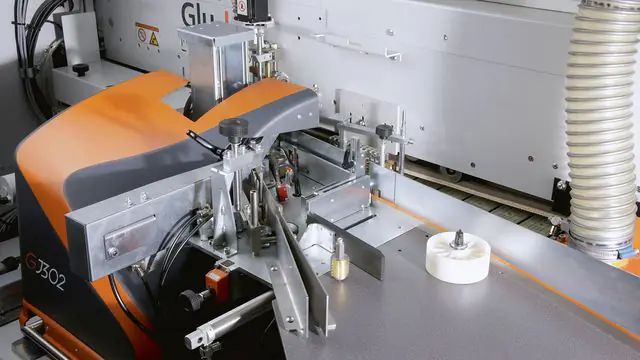 SYNCHRO edging feed
---
The edging magazine with synchro-drive. With its synchronous adaptation to the feed rate, this edging magazine guarantees short intervals between workpieces and simultaneously optimises edging protrusions.
Small feed angle thanks to nozzle design – easy feeding of solid wood edging up to 20 mm.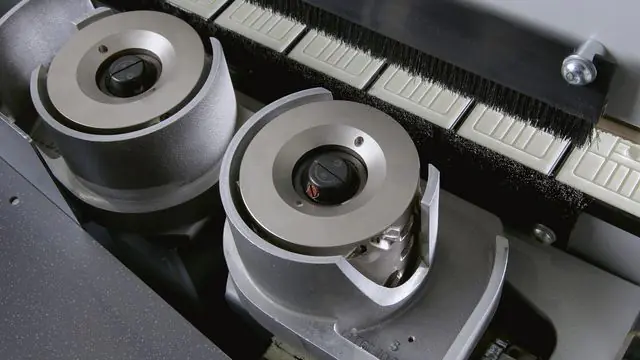 Jointing Cutter
---
Cut edging often has small tears in the top layer. The jointing cutter unit ensures perfect glued surfaces and prepares the panels for the gluing process. Equipped with two 70 mm dia. diamond tipped cutters with AirStream technology (Holzher / LEUCO Patent). Including HSK32R chuck. For greater rotary precision, to provide smoother running, longer service life and preserve tools and motor.
With symmetrical diamond tipped cutters (dia. 100 mm) for maximum joint quality and long service life. Automatic height adjustment with two NC servo-axes.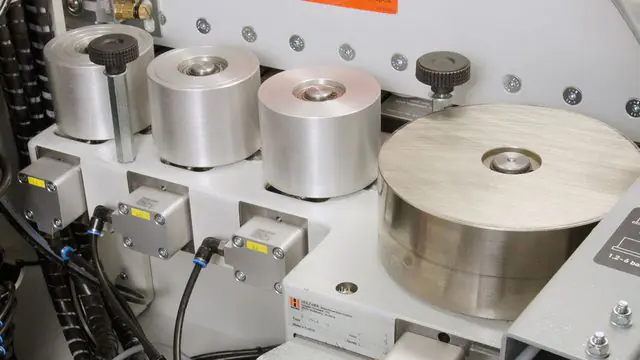 Motor-driven pressure unit
---
Synchronously driven pressure unit with automatic adaptation to feed rate and NC servo-axes for motor-driven adjustment to correct edge thickness. Straight and tapered pressure rollers for perfectly glued joints.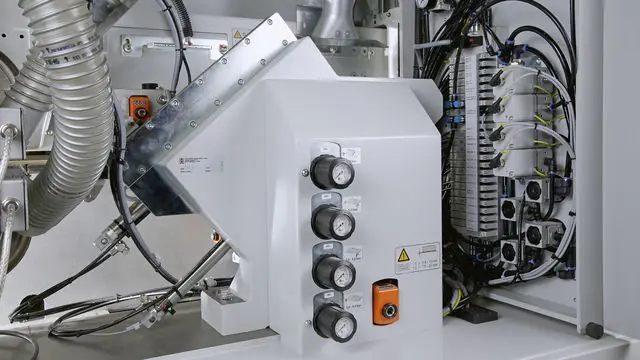 Trimming Unit
---
Most powerful trimming unit in its class – edge cross-section 20 x 65 mm. With hardened linear guides for high precision trimming results up to edge thickness of 20 mm.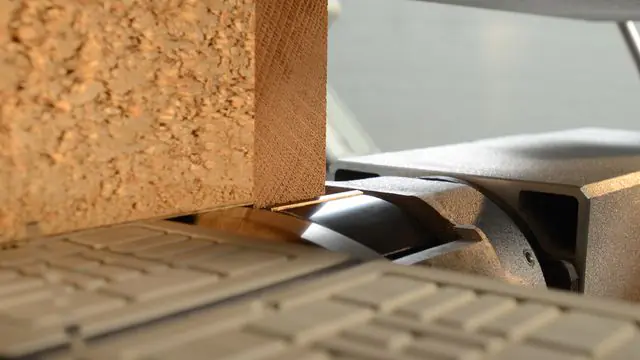 Flush cutting unit
---
High performance cutter unit for edge thickness up to 15 mm Two NC servo-axes for cutting with and without edge protrusion.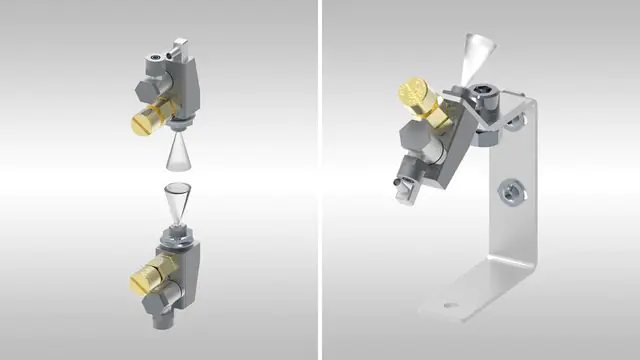 Spraying devices
---
Spraying units for parting agents and cleaning agents for feed and discharge area. Anti-static, coolant and lubricant – electronically controlled by special nozzles – for a perfect edge finishing (optional).
Scraper Unit
---
100% repetition accuracy at the touch of a button based on zero-clearance mechanisms and 6 high precision NC servo-axes.
Including high gloss package for exact adjustment of tool depth when using high gloss panels with protective foil as well as sensing rollers with chemical nickel plating.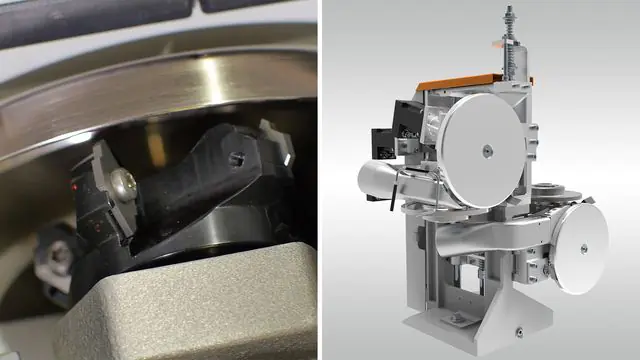 Need assistance or Expert Advice?
We pride ourselves in offering a friendly and professional service