Technical Specifications
cutter block speed
5500 rpm
Length of outfeed table
980 mm
Max thicknessing height
250 mm
Dust extraction outlet
120 mm
Fence Dimensions LxH
1360 x 200 mm
cutter block diameter
90 mm
length of infeed table
1020 mm
Voltage / Phase
415V / 3ph only
A new planer thicknesser with many features, including digital position indicator, 4 knives, and an electrical raise and fall thicknesser table.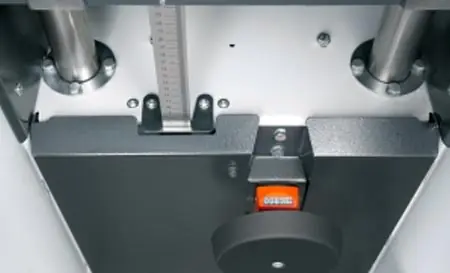 Digital System
---
On the machine not equipped with a comfort pack, the position of the thicknesser table is indicated with a mechanical digital system, the fine adjustment of the height of the thicknesser table is being done with the handwheel.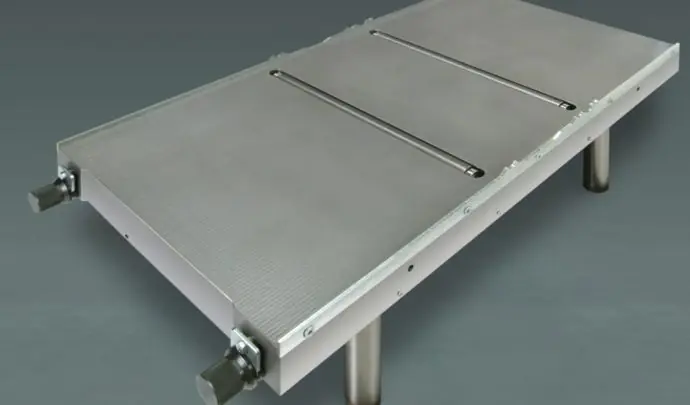 Friction Reduction Rolls
---
2 friction reduction rolls: easier sliding of wet wood.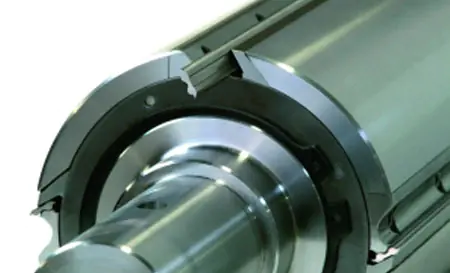 Tersa
---
The machine can be equipped with a Tersa system, to achieve a fast exchange of the knives.

NEED ASSISTANCE OR EXPERT ADVICE?
We pride ourselves in offering a friendly and professional service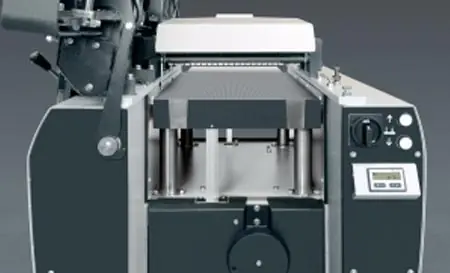 4 Sturdy Columns
---
The thicknesser table is based on to 4 sturdy columns.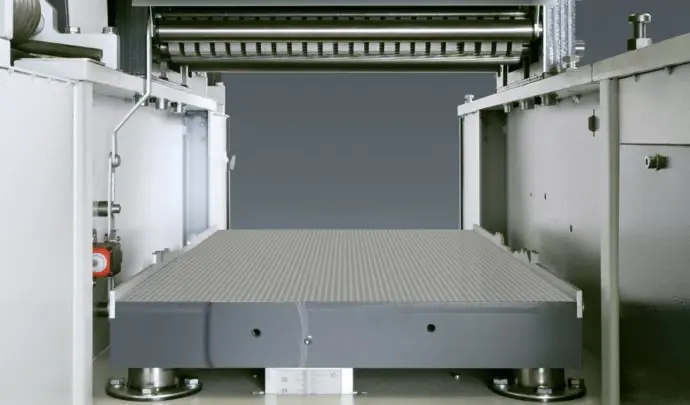 Thickness Capacity
---
Maximal thickness capacity is 250 mm.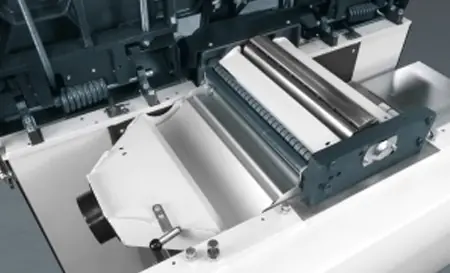 Cast-iron Sections
---
Cast-iron sections for the bearing of the in-and outfeed rollers and planer shaft.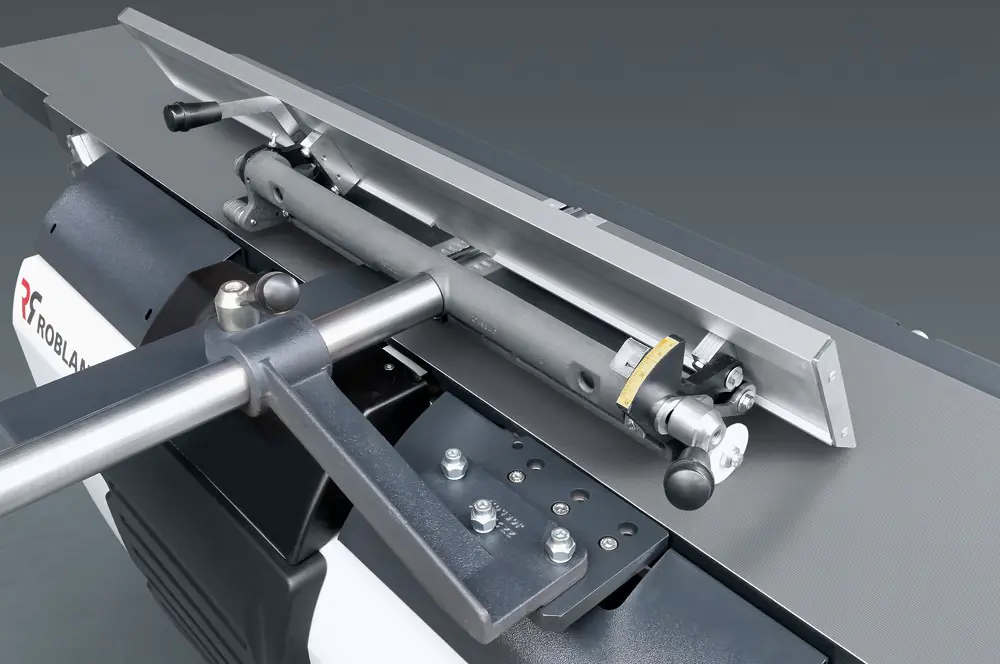 Planer Fence
---
Adjustable planer fence, tilting between 45° and 90°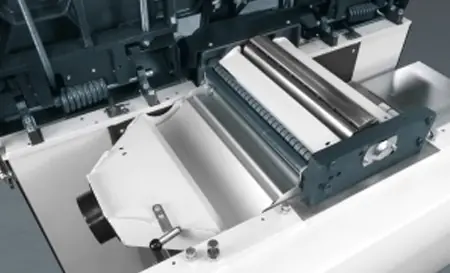 Heavy Hinges
---
Heavy hinges and strong springs for smooth and easy opening of the table.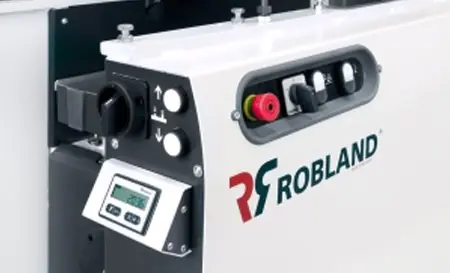 Comfort Pack
---
The SD 410 a comfort pack option is equipped with a digital read out, 2 feeding speeds (6 and 12 m/min), a 6,6 HP motor, an automatic star-delta, and a table extension on the thicknesser table.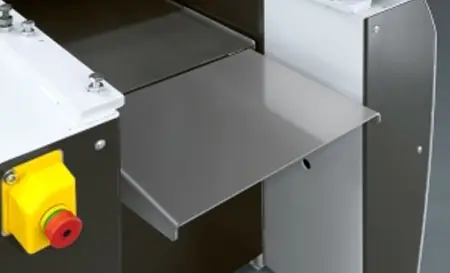 Table Extension
---
The table extension on the thicknesser table in the comfort pack.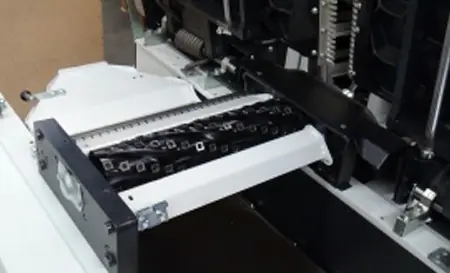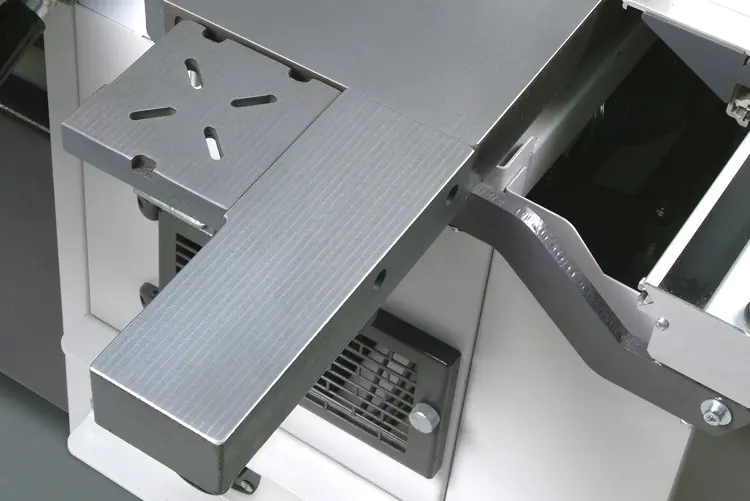 Cast Iron Table Extension
---