Technical Specifications
MACHINE TYPE
CNC Machine Centres
HELICAL PRESCION GROUND RACKS
X and Y axis
LIGHT BEAMS TO LOADING AREA
Category 2
VOLTAGE / PHASE
415V / 3ph
MANUAL VACUUM CLAMPING
To all Areas
Technos ECO CNC Router
---
An entry-level, medium-duty CNC Router with a comfortable capacity & 10 x 5 table tool changer, and software
Manual jog box with handheld CNC
Reduction Boxes fitted to the X and Y axis for greater power
Machine guard rail to 3 sides of the machine
Full CE Regulation
Cut 2D Pro Sotware
---
Cut 2D Pro gives you the power to produce complex 2D patterns with profile, pocket, drill, and inlay tool paths. With unlimited job and tool path size, true shape nesting & job set-up sheets.
Cut2D Pro has easy to use vector drawing and editing tools with powerful 2D machining strategies for CNC routing, milling or engraving and provides a powerful but intuitive software solution for cuttings parts on a CNC Router.
Complete set of 2D design and layout Tools
Easily create vectors from scratch or import and edit bitmap images.
Create 2D Tool Paths
Including; Profiling, Pocketing, Drilling, Inlays and Quick engraving.
Ability to merge Toolpaths
Combine toolpaths using the same tool to create one toolpath for efficient machining.
Unlimited job and toolpath size
There are no limitations to the size of part or material that you can work with.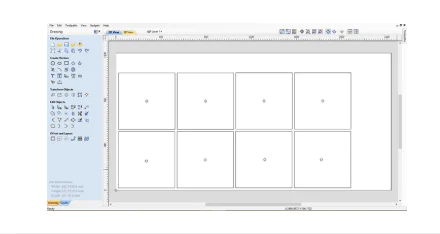 Vectric CUT 2D Pro can enable you to draw simple or very complex shapes with drilling or furthering routing. You can also nest your components to give you the most economical yield from your sheet. You can also import many files to tool path up including DXF, DWG, TDF, EPX, SVG files to name a few.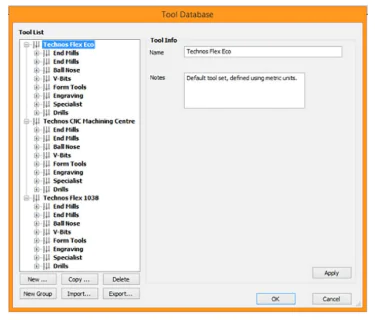 With Vectric CUT 2D Pro you can have a complete tool database that give you the flexibility to store all your tools in one place.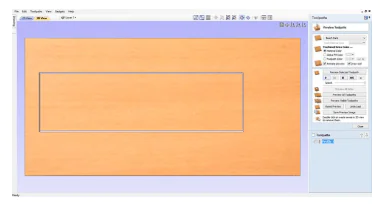 Vectric CUT 2D Pro you can run full simulations to test your programmes prior to you even cutting a component, giving you a chance to prove your programme and give timings so you can work out your cost before putting your job into production.