Technical Specifications
Working Widths (mm)
1100 / 1350 / 1600
Abrasive Belts (mm)
1120 x 2000
Feed Speeds (m/min)
3 – 15
Kundig Brilliant 2 Wide Belt Sander
---
Kundig's Brilliant series of wide belt sanders are often found in joineries, interior fitting companies and the like. They offer the same features as the premium series does, but contain at least one unit with our patented oblique sanding technology. Simply put, Kundig's exclusive oblique sanding technology does what experienced woodworkers do instinctively: Through pivoting of the sanding unit, the sanding grits cutting ability and belt life improves and undesirable sanding traces, that are so typical for almost all wide belt sanders, don't show on the workpiece.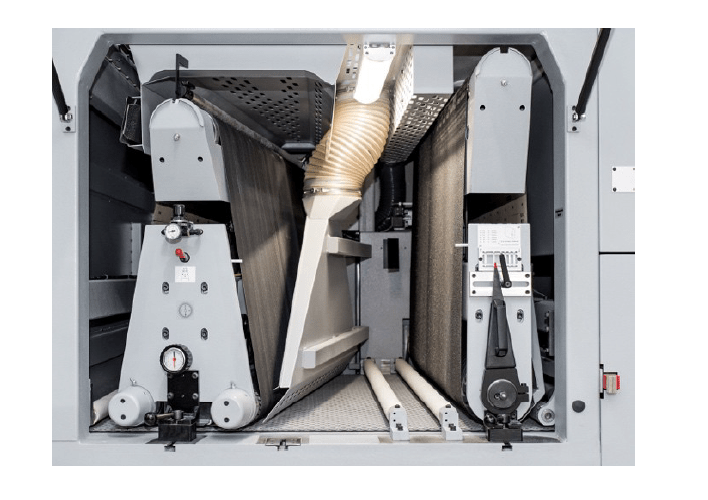 Oblique is Better
---
When sanding conventionally with oscillation, belt errors (grid outbreaks, belt wear marks) are running parallel to the conveyor direction along the workpiece. This leave the operator with a very common problem: Oscillation traces. With the oblique sanding technology, these inevitable belt errors run slightly diagonally to the conveyor direction, thus the undesirable effect is evenly spread on the workpiece surface and has no visible impact on it anymore. This makes for much more homogenous surfaces. In addition, raised wood fibres are being cut off much more efficiently thanks to the shearing cut effect.
The advantages of Oblique Sanding
Absolutely homogenous surfaces
No oscillation traces
No raised fibres
Significant reduction of scratches on cross grain workpieces
Reduction of sanding belt consumption due to less raised fibres
Greatly improved surface quality
Easy handling

Better Surfaces, Demonstrably
---
According to actual users, the oblique sanding technology is especially good for lacquer sanding. But it's also great to use on cross-grain surfaces.
In real life use, the improved cutting ability allows for smaller grit sanding belts. When sanding with an oblique unit, sanding traces on the workpiece canacel each other with every rotation of the belt and become pretty much invisible to the human eye.
Kundig Brilliant 2 – Easy handling
All operations and adjustments are easily attainable – depending on preference, Kundig machines can be operated fully automatically, with custom automated sanding programmes, or manually, by adjusting all relevant parameters on the go. The user interface is very intuitive and motivates each user to explore advanced options and features and therefore using these precision sanders to their full potential without hesitation. Built-in safety measures eliminate the risk of major accidental operation errors Kundig sanders are well known and appreciated for their easy handling.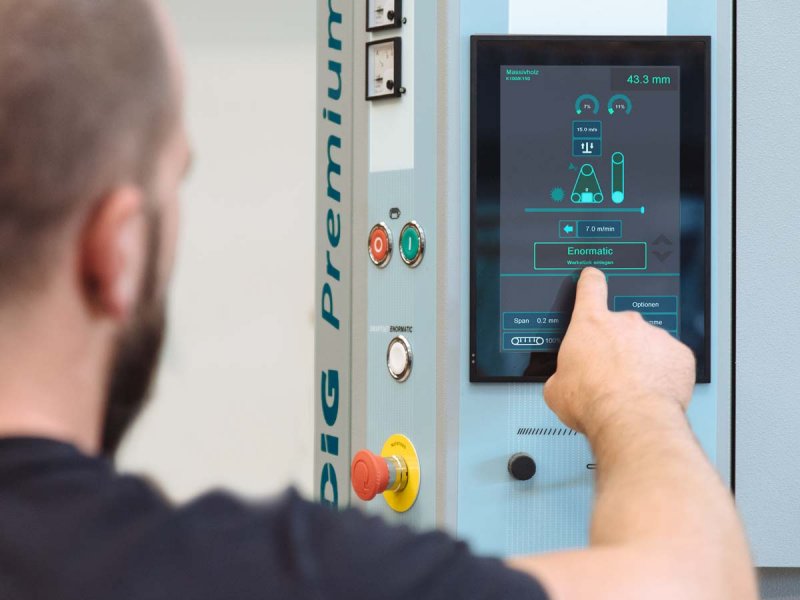 Oblique Sanding Units
---
Kundig brilliant sanders have at least one oblique sanding unit. With traditional, parallel sanding units, even after short use, sanding belts show small damages, grit outbreaks and irregularities due to wear and clogging. These imperfections negatively affect the sanding image, particularly on delicate surfaces like lacquer or veneer. This inherent flaw of the parallel sanding process can be avoided by pivoting the sanding unit 10°. Further advantages are absence of oscillation marks, extended life of sanding belt due to this error tolerant procedure and significantly better sanding quality. For lacquer and veneer applications this technology is ground-breaking, but its great advantages are also very visible in window production or fine solid timber work.

Oblique sanding units are available as calibration rollers, pneumatic pads, electronically controlled segmented pads and combined solutions and offer the usual durability and reliability of Kundig Products. They can be combined with our high gloss cross-belt unit and all the available dust removing devices.
Working Widths
1100mm, 1350mm, 1600mm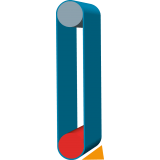 Calibration Roller Rd
---
Calibration roller oblique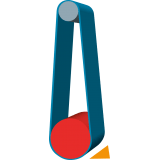 Calibration Roller Gd
---
Large Calibration roller Oblique
Combined Unit Kd/Cd
---
Kd = Pneumatic
Cd = Segmented, electronically controlled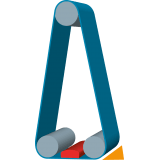 Sanding Pad Pd
---
Sanding pad Brilliant oblique pneumatic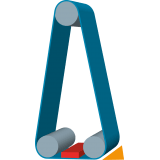 Sanding Pad Ed
---
Sanding pad Brilliant oblique segmented
Main Features
---
Space-saving, Robust 2-Wide belt sanding machine
Constant working height thanks to head adjustment
Working width 1100/1350/ 1600mm
Top sanding, with 2 sanding units
Sanding unit with pneumatically adjustable rubberised and grooved contact roller, approx. 80° shore, contact roller level continuously adjustable via eccentric according to grit scale (adaptation to the selected grit)
Belt drive motor – 15kW (1100/1350) 18.5kW (1600), 400V
Sanding Unit as sanding pad unit with height adjustable pneumatically inflatable sanding pad and quick-change graphite pad insert
Belt drive motor 11KW (1100/1350) 15KW (1600), 400V
Complete sanding unit pivoting for oblique sanding
Parallel spring-loaded, steel pressure roller at the inlet
Rubberised pressure roller after first unit and at the outlet
Motorised, finely adjustable height adjustment with digital display
Belt tensioning, control and oscillation pneumatic, compressed air consumption approx. 2L/min
Optimum safety thanks to automatic immediate stop with disc brake in case of belt breakage, belt run-off, pressure drop or when opening the belt entry door
Workpiece feed 1.1 or 1.5kW (2.0HP) with fabric-reinforced rubber transport carpet
Vacuum device for work table with small parts area, fan integrated in machine body
Entire electrical system with contactor control; automatic star-delta start-up of the main motor, motor protection and ammeter for monitoring stock removal
Passage height 200mm
Sanding belt dimensions 1120/1350/1620 x 2000mm
Sanding Pads

Pneumatic Pad
Well proven sanding pad technology, especially for solid timber processing. A continuous cell provides even pressure on the workpiece.
Segmented Pad
The segmented pad is divided in segments either 35 or 22mm wide. These segments are computer controlled and preferences can easily and thoroughly be adjusted by the operator. The electronically controlled, segmented pad is especially useful for taking care of those delicate workpiece edges on lacquered or veneered parts.
Pad Options
Segments and therefore the sensing rollers at the machine entry are available in 35 or 22mm width. Depending on the material that needs to be sanded, a variety of sanding shoe hardnesses are available. Two different hardness shoes are included from the factory.
Segmented Pad Controls
---
A segmented sanding pad is in an integral component of any lacquer wide belt sander. Kundig do not only 22mm (1 inch) thin workpiece detecting rollers but the same small 22mm size sanding segments as well. Kundig's software allows for easy and logical control of this complex precision instrument. In the upper part of the screen the overall sanding pressure is adjusted. Below, the pressure on the workpiece edges can be regulated in percentage increments. Additional segments can even be added or subtracted on each side. Asymmetric adjustments, which means different edge pressure on each side, are possible as well. In order to specifically concentrate on either the front or rear end of the workpiece, the activation and retraction of the sanding segments can either be delayed or accelerated, which is easily controlled in the bottom window.
Behind this software is refined control system that converts those user inputs with millisecond precision. This allows for accurate segment activation even at extremely high feed speeds (for example in furniture industry applications). This technology is available in our parallel, oblique and cross belt units.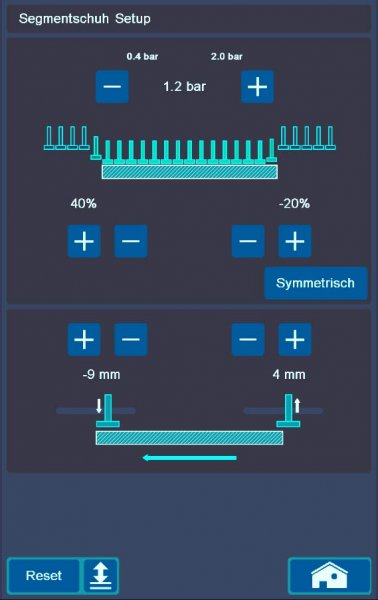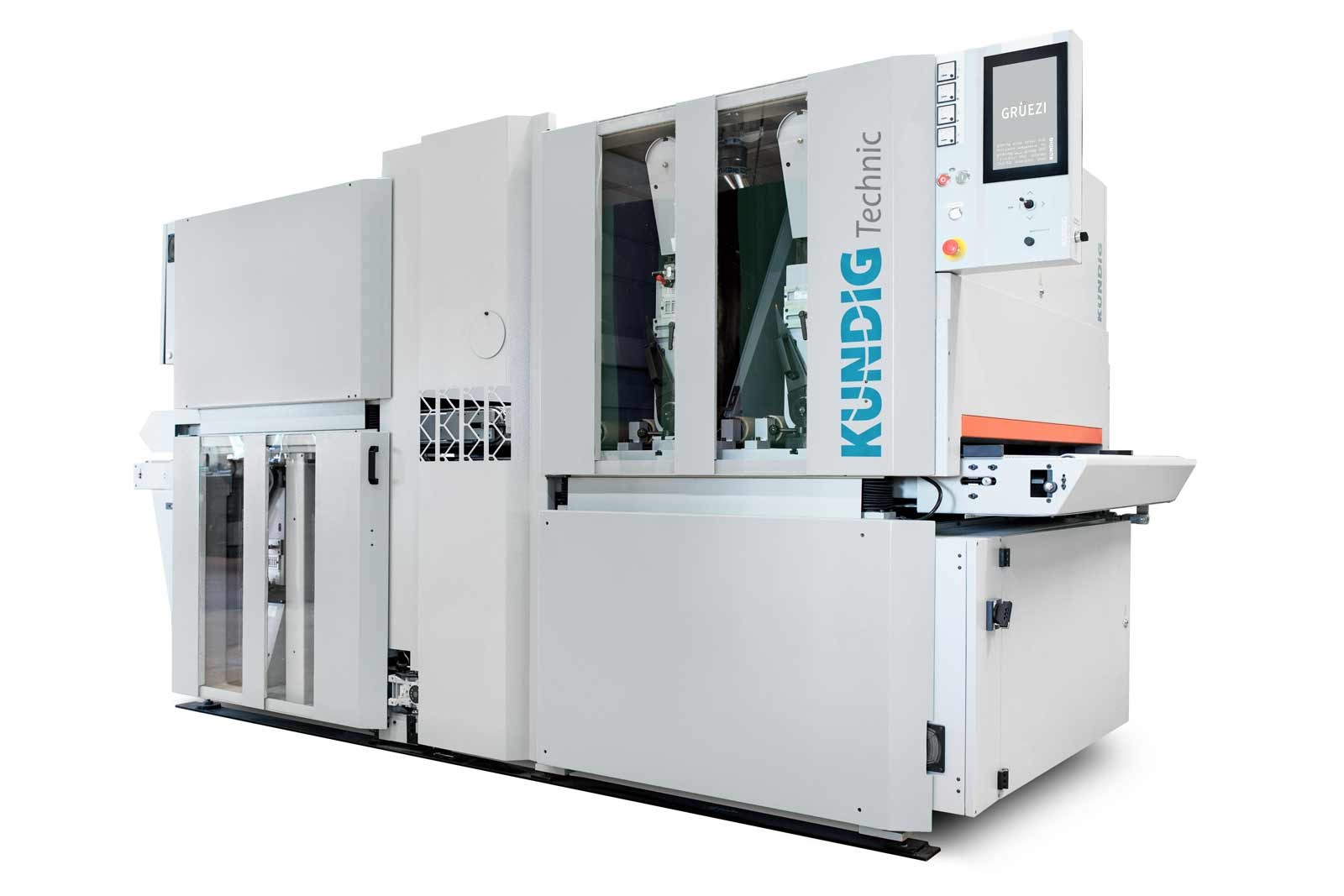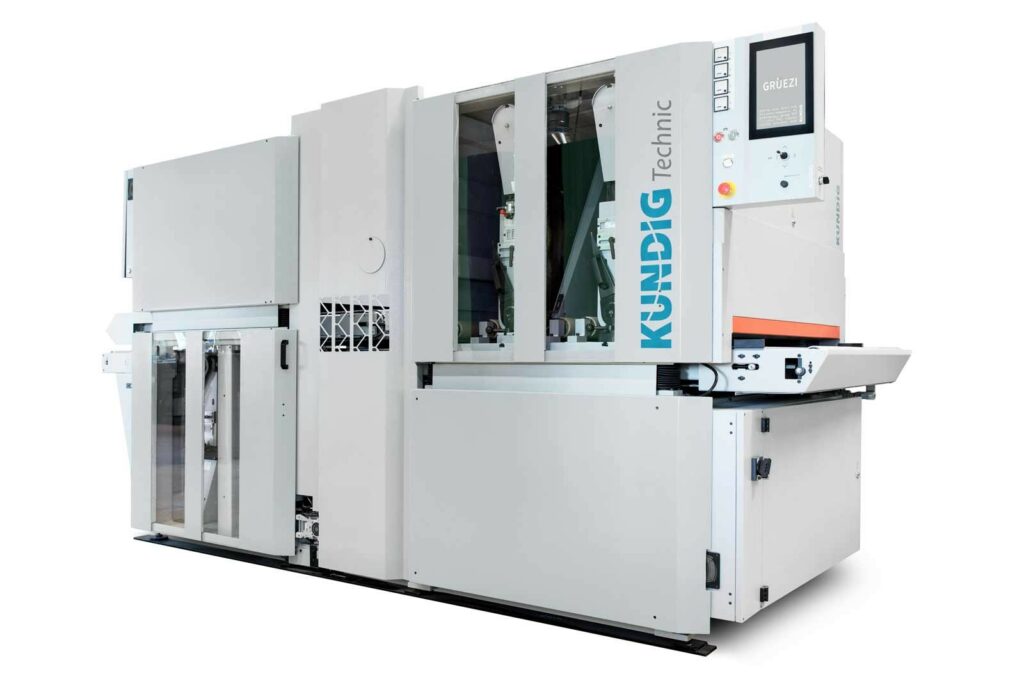 More from Kündig
---
Kündig are sanding experts, they have wide range of sanding machines. They include:
Wide Belt Sander
Kündig Perfect
Kündig Brilliant Series
Kündig Master
Edge Sander
Kündig Uniq
Kündig Uniq-S
Kündig Flash
Browse Kündig Sanders
Need assistance or Expert Advice?
We pride ourselves in offering a friendly and professional service