Technical Specifications
Lift Motor with Digital readout
0.25HP
Combi roller diameter
125mm
Double pressure rollers
Installed
Pressure Rollers
Double Pressure Rollers
Additional
Plexi Glass with LED lights
Contact Drum Diameter
220mm or 125mm
Size of sanding belt
940mm x 1905mm
Infeed Rollers
2x Steel Infeed Rollers
Outfeed Rollers
2x Steel Outfeed Rollers
Air Jet Cleaner
Installed
Sanderson WDE Wide Belt Sanders
---
Incorporating a wide belt sander into your workshop offers numerous advantages, including superior surface finishing, increased productivity, versatility, improved workflow integration, and long-term cost savings. By harnessing the power of this advanced sanding technology, you can elevate the quality of your woodworking projects, streamline operations, and gain a competitive edge in the industry.
Superior Surface Finishing: A wide belt sander excels at producing smooth and uniform surfaces on various types of wood and other materials. Its large sanding belt offers a wide coverage area, allowing for efficient material removal and exceptional finish quality. With consistent sanding pressure and precise belt tracking, you can achieve professional-grade results that enhance the aesthetics and value of your finished products.
Features
---
Dual Drum Motors
Amp Meter Load-Sensing System
Powered table Elevation
Micro-Adjustable Graphite/ Felt Platen
Variable Conveyor Feed Speeds from 7 – 68 FPM
Digital Readout Accurate to within 0.005″
15HP Motor Per Sanding Belt
1,000KG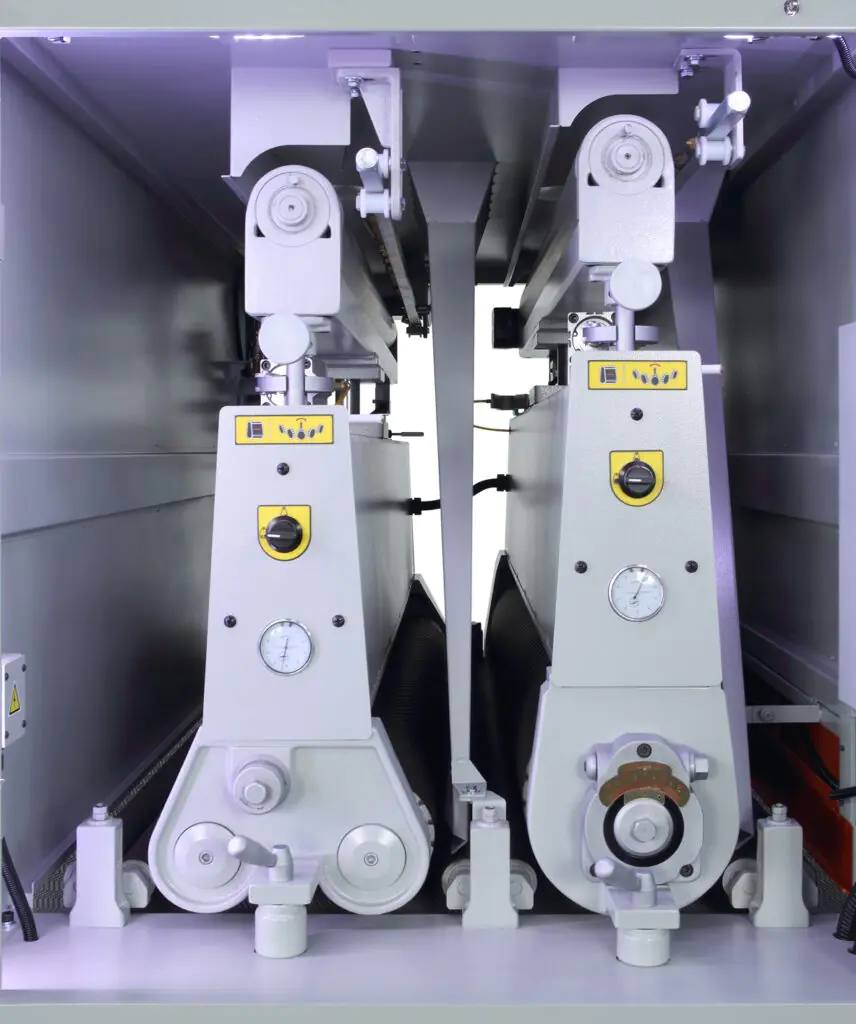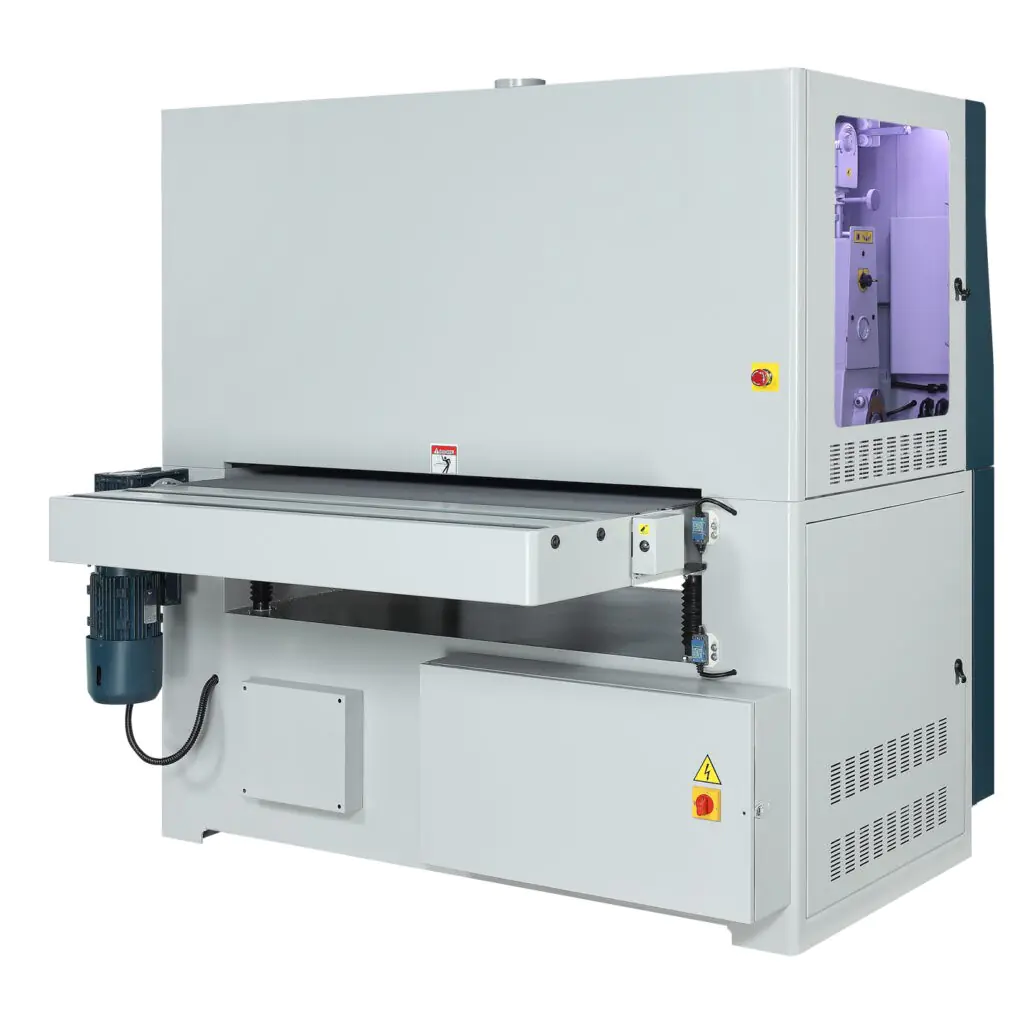 Increased Productivity: Manual sanding can be a time-consuming and labour-intensive process. By incorporating a wide belt sander into your workflow, you can significantly boost productivity. These machines are designed for efficient material removal, enabling you to sand larger workpieces or multiple smaller pieces in a fraction of the time. The automation and advanced features of modern wide belt sanders streamline the sanding process, reducing manual effort and maximizing output.
Versatility and Adaptability: Wide belt sanders are incredibly versatile, capable of handling a wide range of materials, thicknesses, and surface requirements. Whether you're working with solid wood, veneers, laminates, or composite materials, a wide belt sander can accommodate different materials and deliver consistent results across the board. Additionally, adjustable feed rates, sanding pressures, and belt grit options allow you to adapt the machine's settings to meet specific sanding needs, ensuring optimal performance and versatility.
Floor Plan
---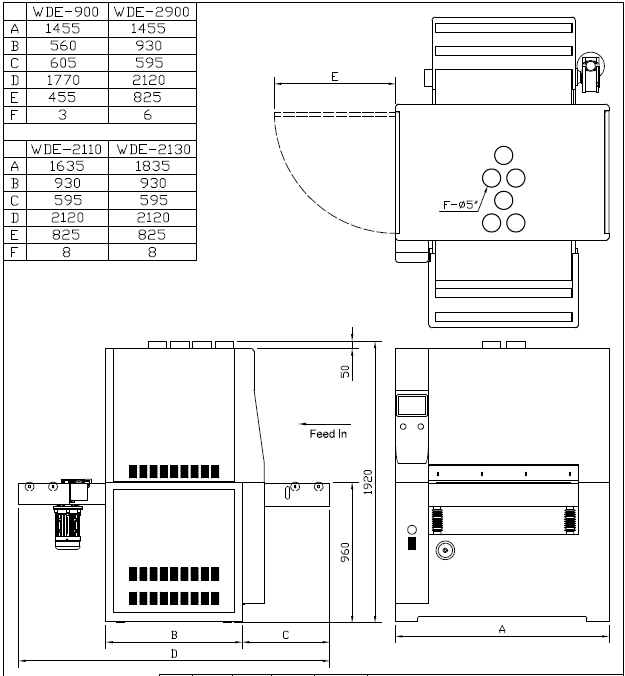 Need assistance or Expert Advice?
We pride ourselves in offering a friendly and professional service