Kundig Perfect
---
With their new Perfect range, Kundig is two steps ahead of the constantly changing interior design branch. Behind the modren design lies a multitude of innovations in sanding technology, which in combination exceed even the highest demands in terms of surface quality.
The control unit, which has been developed from scratch, makes sanding even easier and more intuitive. All Kundigs models are suitable for integration into any relevant control system and are therefore fully capable of industry 4.0
Of course, the perfect is completely modular and can be equipped with a large selection of sanding units and options.

Features
---
High-speed technology
Very large selection of options and customisation possibilities
The most advanced control unit for sanding machines
Possibility of belt/ work piece cleaning without the use of compressed air
Automatic pressure control for segmented pad
Electronic grain adjustment and stock removal distribution between contact rollers
Pattern/ vintage sanding (with cross belt)
and many more

Easy Operation
---
For decades designing sanding machines as operator friendly as possible has been a core concern of Kundig so that they can be used comfortably by almost anyone, regardless of experience.
Manual operation: Kundig's sanding machines may be fully manually operated using just 3 convenient control elements.
Comfort operation: Thanks to the Enormatic function, Kundig Sanders can be easily, reliably and very comfortably operated. Workpiece thickness measuring and starting of the sanding process is automatically executed.
Touch operation: all settings, for example the choice of sanding units, feeds and sanding belt speed, etc. Can be selected on the simply designed touchscreen and saved as programmes for future use.
Control System Features
---
10 – 19″ screens available
Operating unit can be pivoted from 0° to 90°
1-click quick start
Logical, clear, time-saving
Remote access via network or cloud
Recording of production data, for example m2/ft2 measurement, workpiece counter and job times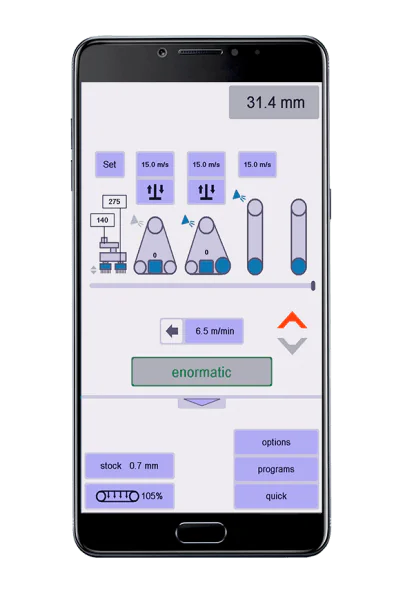 Interfaces
---
Connection of all Perfect machines to all relevant control systems, in particular the Industry 4.0 standard OPC UA
A wide range of USB input devices: Mouse, keyboard, bar code, RFID, camera, etc.
USB memory stick for backup and technical documentation
Connection of different sensors (humidity, temperature, etc.)
Wifi or network access to the machine's controls as well as production data
Fulfilment of specialised requirements thanks to the modularity of the control system

Remote Access
---
With different devices (smart phone, tablet, pc etc)
Remote controlling of the machine
Trouble shooting / diagnosis
Support
Data logging through cloud
Software updates & backups
High security thanks to VPN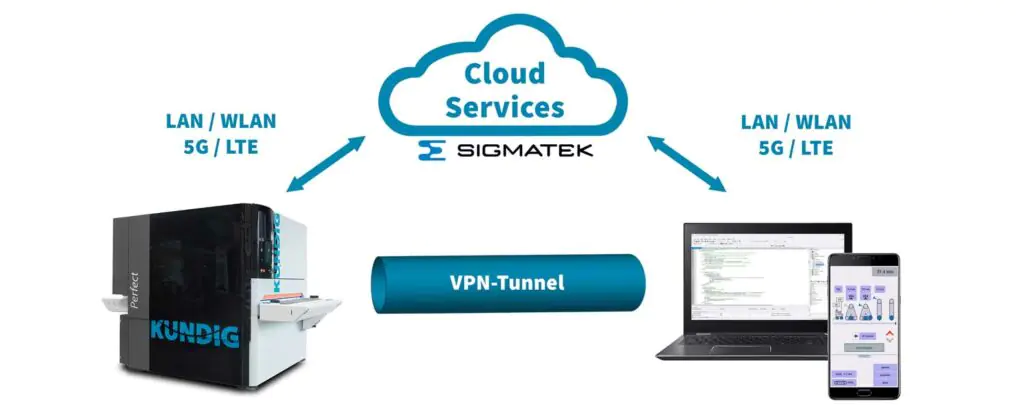 Segmented Pad
The segmented pad is divided in segments either 35 or 22mm wide. These segments are computer controlled and preferences can easily and thoroughly be adjusted by the operator. The electronically controlled, segmented pad is especially useful for taking care of those delicate workpiece edges on lacquered or veneered parts
Pad Options
Segments and therefore the sensing rollers at the machine entry are 22mm width. Depending on the material that needs to be sanded, a variety of sanding shoe hardnesses are available. Two different hardness shoes are included from the factory.
Segmented Pad Controls
---
A segmented sanding pad is an integral component of any lacquer wide belt sander. At Kundig, we do not only use 22mm (1″) thin workpiece detecting rollers but the same small 22mm size sanding segments as well.
Kundigs software allows for easy and logical control of this complex precision-instrument. In the upper part of the screen the overall sanding pressure is adjusted.
Below the pressure on the workpiece edges can be regulated in percentage increments. Additional segments can even be added or subtracted on each side. Asymmetric adjustments, which means different edge pressure on each side, are possible as well.
In order to specifically concentrate on either the front or rear end of the workpiece, the activation and retraction of the sanding segments can either be delayed or accelerated, which is easily controlled in the bottom window.
Behind this software is a refined control system that converts those user inputs with millisecond precision.
This allows for accurate segment activation even at extremely high feed speeds. This technology is available in Kundig'
s parallel, oblique and cross belt units.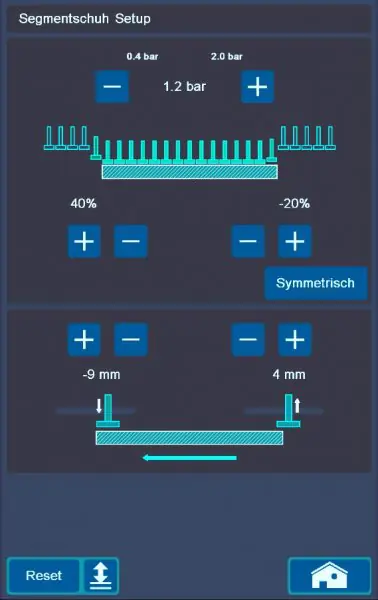 Need assistance or Expert Advice?
We pride ourselves in offering a friendly and professional service