Technical Specifications
Workpiece Feed
0.75kW (1.0HP)
Abrasive Belts
670/1120/1350 x 2000mm
Phase
3 Phase 400 Volts/ 50Hz
Max Workpiece Thickness
200mm
Durable and Reliable
---
The construction of Kundig's Premium series of wide belt sanders has been refined for decades and provides great sanding performance even after many years in service or under harsh conditions. The moving upper section of the machine allows for a fixed working height. The machine can bear processing workpieces of up to 1000 KG (2000 lb) without any modifications. Versions with inlet height of up to 500 mm (20 inch) are available.

Easy Handling
---
All operations and adjustments are easily attainable – depending on preference, Kundig machines can be easily operated fully automatically, with custom automated sanding programmes, or manually, by adjusting all relevant parameters on the go. The user interface is very intuitive and motivates each user to explore advanced options and features and therefore using these precision sanders to their full potential without hesitation. Built-in safety measures eliminate the risk of major accidental operating errors. Kundig sanders are well known and appreciated for their easy handling.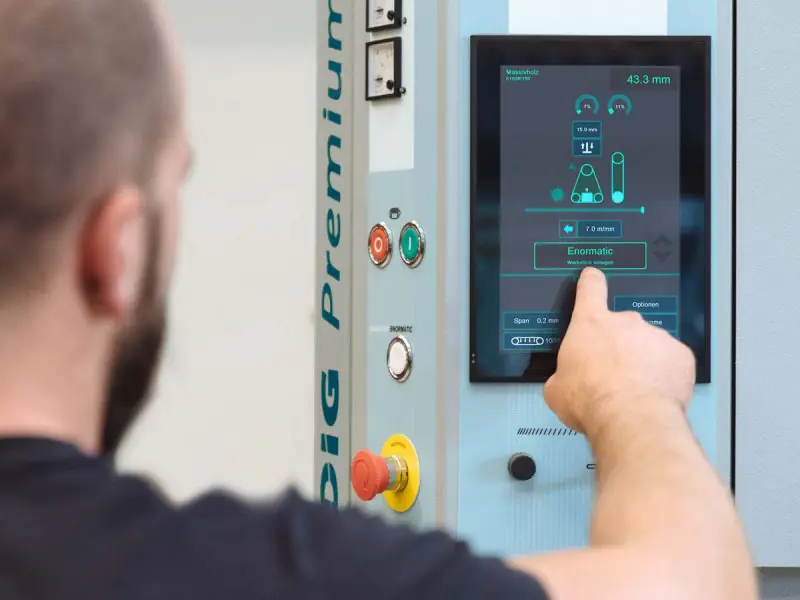 Units
---
The units for Kundig Premium 1 wide belt sander series are available as steel or rubberised roller and pneumatic or electronically controlled, segmented pads. A variety of planer and brush rollers are also available. As in all of Kundigs machines, the units offer a very stable support and are made for above average lifespan. For high output applications and the belt life requirements that go with them, there are several unit heights for a variety of belt lengths (1900, 2000, 2620, 3250 mm) available.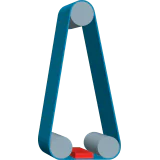 Segmented Pad E
---
Combined unit roller/ Pneumatic pad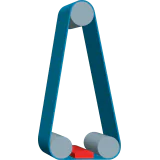 Calibration Roller P
---
Pneumatic Pad electronically controlled
Calibration Roller R
---
Calibration Roller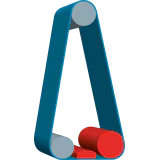 Combined Unit K
---
Combined unit roller/ pneumatic pad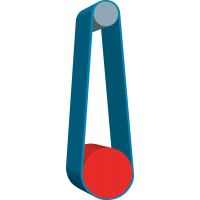 Calibration Roller G
---
Large calibration Roller
Combined Unit C
---
Combined unit Roller/ Segmented pad
Working Widths
---
650mm, 1100mm, 1350mm, 1600mm, 1900mm, 2200mm, other working are available on request
Sanding pads

Pneumatic Pad
Well proven sanding pad technology, especially for solid timber processing. A continuous air cell provides even pressure on the workpiece.
Segmented Pad
The segmented pad is divided in segments either 35 or 22mm wide. These segments are computer controlled and preferences can easily and thoroughly be adjusted by the operator. The electronically controlled, segmented pad is especially useful for taking care of those delicate workpiece edges on lacquered or veneered parts.
Pad options
Segments and therefore the sensing rollers at the machine entry are available in 35 or 22mm width. Depending on the material that needs to be sanded, a variety of sanding shoe hardnesses are available. Two different hardness shoes are included from the factory.
Enormatic
---
The machine measures workpiece thickness and starts the sanding process automatically.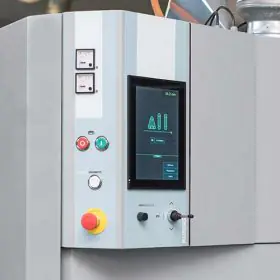 Touch Screen
---
The operator can choose between automated and customisable quick start programmes and manual operation adjusting all the relevant parameters.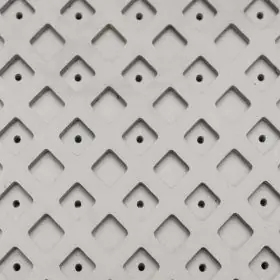 Conveyor Belts
---
Various types of conveyor belts available depending on application
For particularly small parts, a small parts vacuum can be ordered, which generates a significantly stronger vacuum effect
For specific applications, a vacuum pump power upgrade is available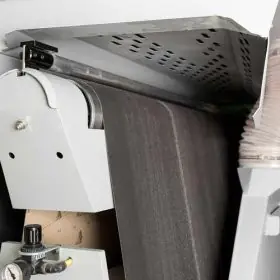 Lacquer Package
---
Steplessly adjustable sanding belt speed
Belt cleaning with air jets
Extraction ducts
22mm sanding pad segments instead of the usual 35mm
Unit Options
---
Calibration Roller
Steel or rubberised, in different diameters and with different belt lengths: 1900, 2000, 2620, 3250mm

Depending on application either at machine entry, in between the other units or at the exit

Brushes
Either as add-on or as an integrated unit with a variety of brush roller types for sanding, structuring, cleaning from dust. With or without oscillation. A carousel unit for sanding of three dimensional workpiece surfaces or the rounding of edges.

Planer Unit
For planing or or calibrating, usually before finishing the workpiece by sanding it. Different versions available for working widths: 650, 1100, 1350, 1600mm

Premium 1
---
11kW (15HP), 400V/50Hz; With soft start for low power consumption at start-up
Motorised, finely adjustable height adjustment with digital display
Belt tensioning, control and pneumatic oscillation, compressed air consumption. approx 2L/min
Optimum safety thanks to automatic immediate stop with disc brake in case of belt breakage, belt run off, pressure drop or when opening the belt entry door
Workpiece feed 0.75kW (1.0HP) with fabric-reinforced rubber transport carpet
Entire electrical system with contactor control; automatic star-delta start-up of the main motor, motor protection and ammeter for monitoring stock removal
Passage height 200mm
Sanding belt dimensions 670/1120/1350 x 2000mm
The machine body integrated system features a motor driven rubber conveyor belt with variable feed speed (3-15 m/min, 9-45 ft/min). Handling is incredibly easy and it's perfect for sanding of production batches and assisting with sanding (or even production) of chamfered and angled edges. It also helps when sanding large size work pieces. When equipped with the optional upper feeding belt (instead of standard pressure rollers) even very small pieces can be sanded with ease too. Actually, all of the mentioned things can be done with the regular Uniq edge sanding machine model as well. But the feeding system is such a great help that pretty much all of our Uniq-S customers wouldn't want to miss
Need assistance or Expert Advice?
We pride ourselves in offering a friendly and professional service