Technical Specifications
DISTANCE BETWEEN SPINDLES
32mm
MAX HEIGHT OF CLAMPS FROM WORKING TABLE
85mm
WORKING AIR PRESSURE
6-8 bar
Quick, precise and easy setting-up.
---
Semi automatic boring machine equipped with N. 2 parallel vertical boring heads, expressly designed to execute holes in a line and particularly suited for the bookcase and wardrobe-side processing. BORING SYSTEM 46 double-head boring machine for vertical drilling.
Spyral system, programming and boring depth adjustment
Safety clamps allows a prompt setting on panels without any adjustments
Quick and precise setting-up
High-quality end products
Safety devices
Extractable 400mm long support rollers on both sides
Patented spiral system – Device for boring depth adjustment, allowing an easy and quick set-up on a millimetric scale according to the different drill lengths.
Side reference fences – Adjustable cast iron fences on a metric scale thanks to a magnify glass and nonius.
Pneumatic head rotation – With lock and stop reference from 0° to 90° at any angle.
Aluminium fence – Right and/or left aluminium fence with 2 stops.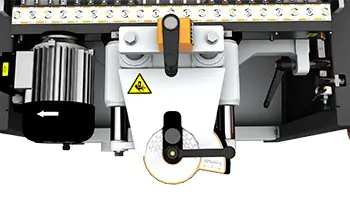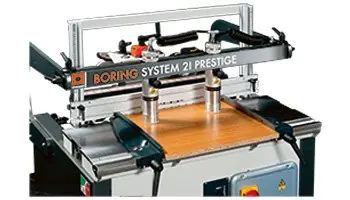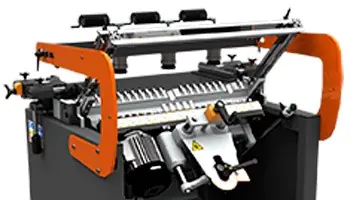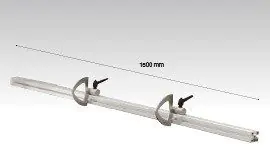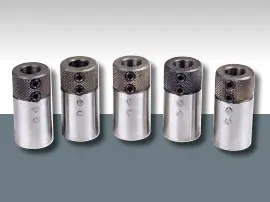 Extra quick-change bushes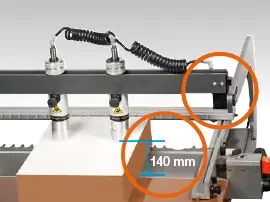 Blocks to lift clamps up to 140mm from table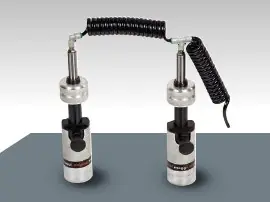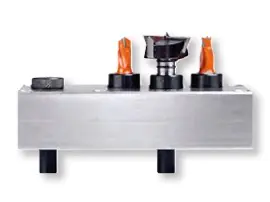 Head-unit for hinges – Blum, Hettich, Grass, Salice