Technical Specifications
DISTANCE BETWEEN SPINDLES
23mm
WORKING AIR PRESSURE
6-7 Bar
MAX DIMENSIONS OF THE WORKING PIECE
1340 x 3000 mm
DISTANCE BETWEEN FIRST AND LAST SPINDLE
1088mm
VOLTAGE / PHASE
415V / 3ph
Maggi Single Head Boring system 35
---
A well built, easy to use in line boring machine that can be equipped with either 21, 23, 29 or 35 spindles. As standard the machine is fitted with a cast iron work table, pneumatic inclination of the drilling head between 0 to 90 degrees and adjustable table fences for component positioning.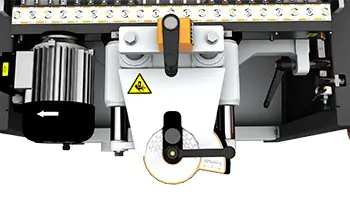 PATENTED SPIRAL SYSTEM
Device for boring depth adjustment, allowing an easy and quick set-up on a millimetric scale according to the different drill lengths.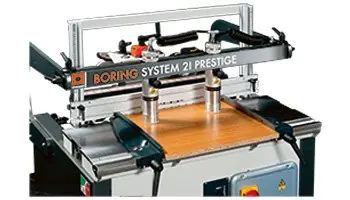 SIDE REFERENCE FENCES
Adjustable cast iron fences on a metric scale thanks to a magnify glass and nonius.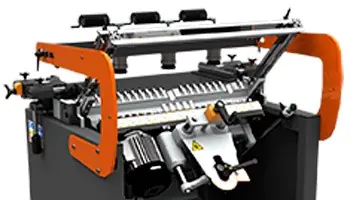 PNEUMATIC HEAD ROTATION
With lock and stop reference from 0° to 90° at any angle.
Quick Change chunks
Aluminium made boring head
MDF and cast iron made working table
Patented spiral system – device for quick boring depth adjustment
Pneumatic head rotation with lock and stop reference from 0° to 90° at any angle
Adjustable fences in the table with digital counter for decimal shifting adjustment
Digital counter for regulation of drills height from the table
Rear fence max. stroke 300mm
Fixed stop at 37mm for hinges
Machine manufactured according to EC standards
Optional Extras
---
Price on application
Head-unit for hinges – Blum, Hettich, Grass, Salice.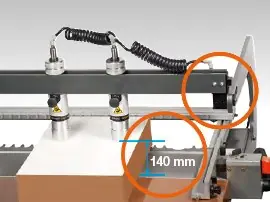 Blocks to lift clamps up to 140mm from table.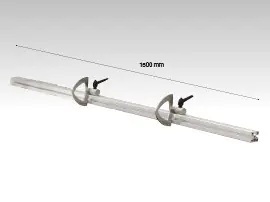 Right and/or left aliminium fence with 2 stops.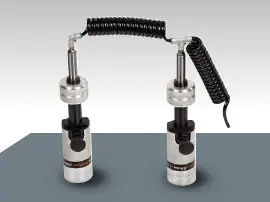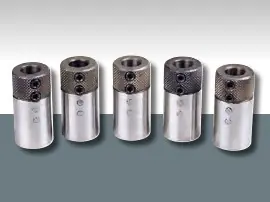 Extra quick-change bushes