Technical Specifications
Optional motor power
5.5 kW 7.5 kW | 11.0 kW I 15.0 kW
Control panel
At eye level, rotatable
Spindle swivel
T29 Fix: – T29 Flex: ± 46.00°
Table openings
255 | 205 | 161 | 106 | 74 mm
Repeat accuracy
± 0.025 mm | ± 0.005°
Weight
approx. 1,200 – 1,450 kg
Control system (optional)
7" touchscreen (11" iPad | 12.9" iPad)
Rotational speeds
cont. rotational speed control 500 – 12,000 rpm
Display resolution
0.05 mm | 0.01°
Suction connections
2 x 120 mm
The Groundbreaking Martin T29 Spindle Moulder
The key feature of this machine is the innovative control system, designed to support the user in all of his or her tasks.
Previously, users had to carry out all of the  measurements and settings for the tools themselves, which took up a lot of time. With the Martin T29 Spindle Moulder, users are supported by intuitive electronics, with up to seven electronically displayed and controlled axes, increasing efficiency and saving time.
Setting up the Martin T29 Spindle Moulder is simple and hassle-free – it fits right in and away you go!
Complete Control
Setting up one of these machines can be very time-consuming and a real challenge for a busy workshop.
However, the Martin T29 Spindle Moulder has an innovative, user-friendly control system which lets users work highly efficiently and effectively, all thanks to its intelligent network.
The new ConnectControl system offers the possibility of managing your tool data from a central location; the Production Planning department. This means that not just one machine, but all machines with access to ConnectControl technology, are updated with the latest data.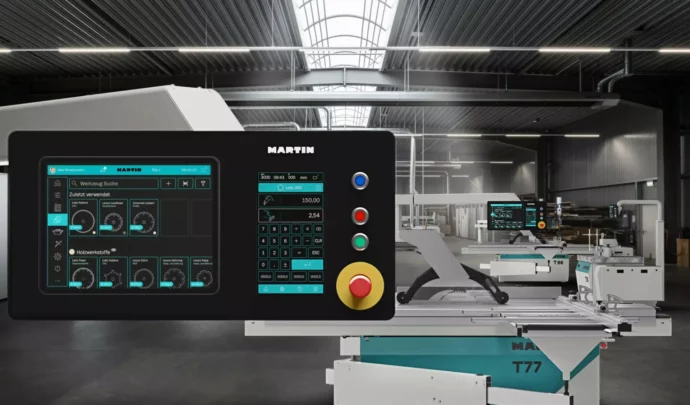 Reliable Technology
Thanks to the T29 Spingle Moulders' tool conversion system, which is integrated as part of the standard version, it takes no time at all to set up complex moulding patterns, especially those with tilted spindles.
This means that any user can efficiently and effectively make use of the large tilting range of 2 x 46° – and can follow your inclinations lock, stock and barrel.
Repeatability, process reliability and durability, combined with an intuitive, innovative control system is what makes the Martin T29 Spindle Moulder a strong addition to any workspace.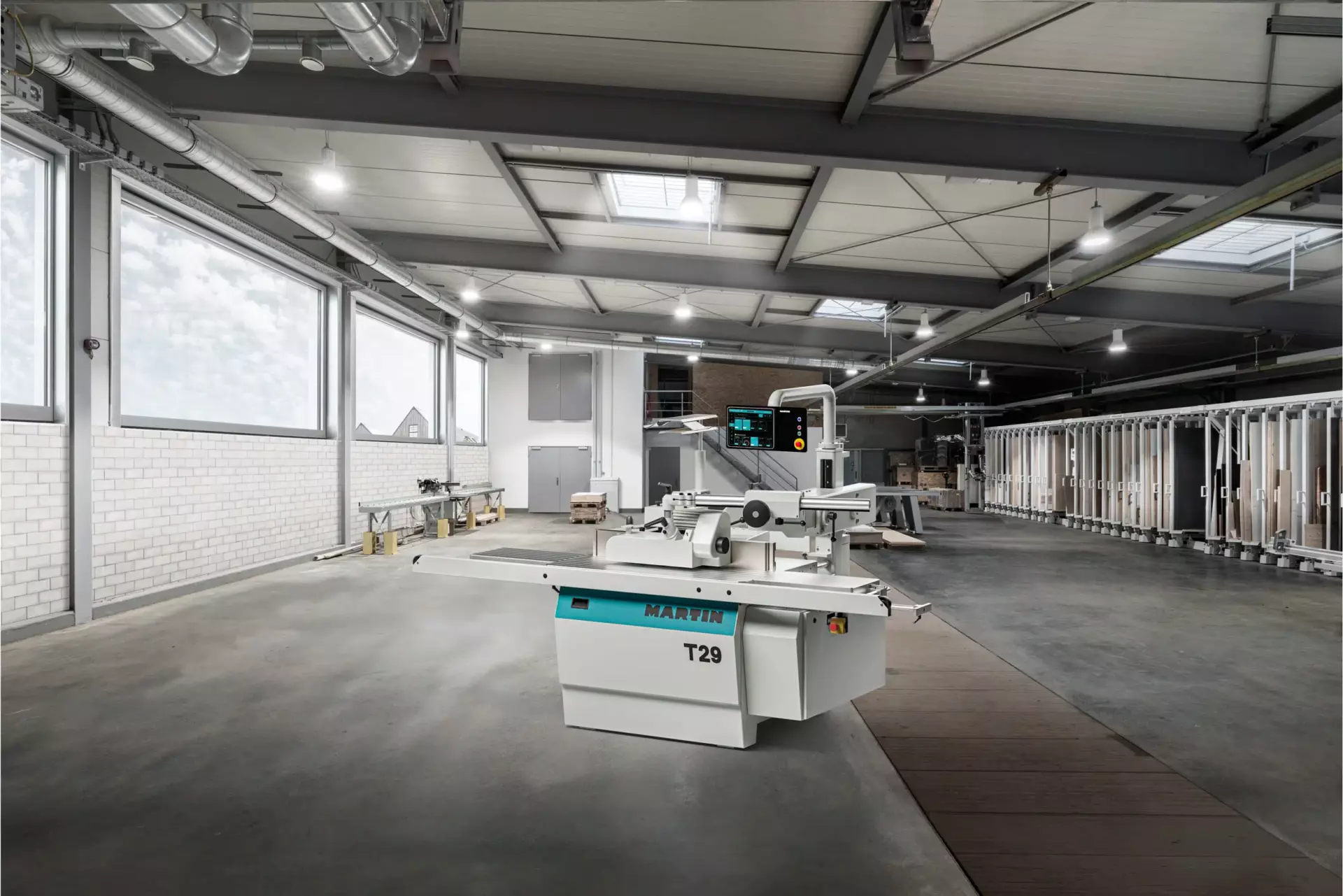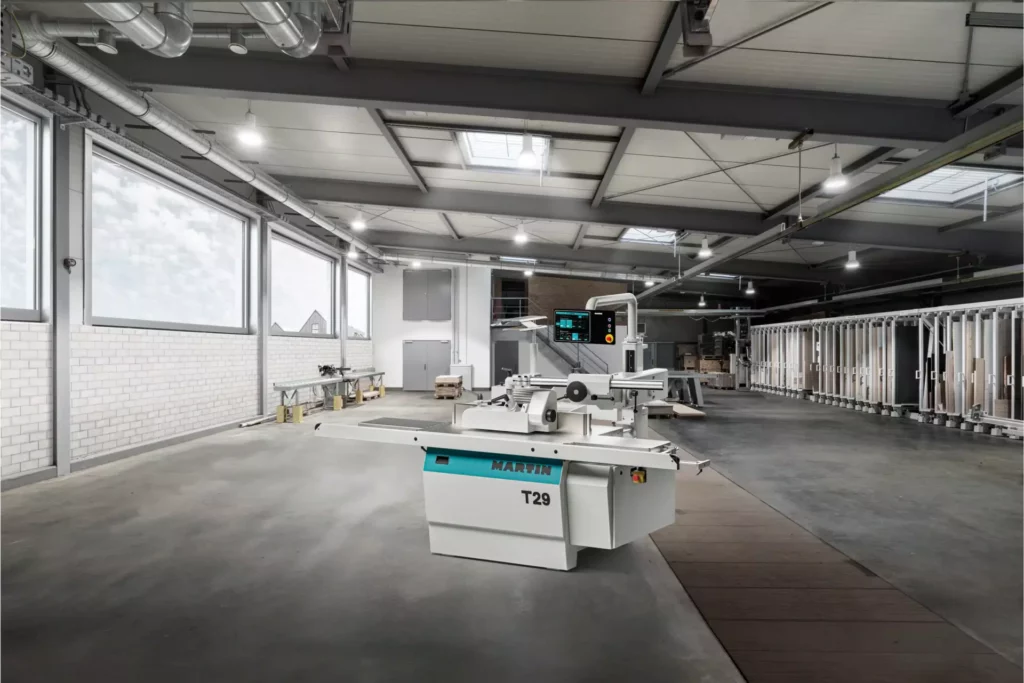 Workshop Efficiency
Thanks to integrated ConnectControl technology, every T29 can be networked quickly and easily.
ConnectControl is the umbrella term for the patented control concept that charac- terises the latest generation of formatting saws and spindle moulders from MARTIN.
Because of this integration, users can add further machines into the system, making it possible to control your entire workshop digitally.
Different machines can be taken into account from the project planning stage and the Cloud-based control system also ensures smooth and streamlined cooperation between several users.