Technical Specifications
Dust Extraction Outlet
100 mm + 60 mm on saw guard
Spindle rotation speed 3ph
3000 / 6000 rpm
Spindle rotation speed 1ph
6000 rpm
Diameter spindle Arbor
30 mm
Capacity spindle Arbor
120 mm
Dimensions table opening
180 mm
Motor power 3ph
2.94 kW / 4 hp
Motor power 1ph
2.2 kW / 3 hp
Voltage / phase
1ph / 3ph
Saw Rotation Speed
4500 rpm
Diameter Saw blade and Bore
250 x 30 mm
Cutting depth at 90°
85 mm
Cutting depth at 45°
55 mm
Dimensions cast iron table
1450 x 320 mm
Dimensions sliding table
1450 x 320 mm
cutting width parallel fence
660 mm
HX TZ Combination Machine
---
The Robland HX TZ is a combined Saw and Spindle moulder and can also be used for tenoning. A perfect partner to the NXSD 310 planer thicknesser in a semi-separate setup.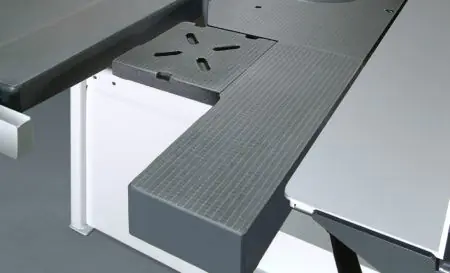 Fold away support table
Cast iron power feed that can "fold away" support table.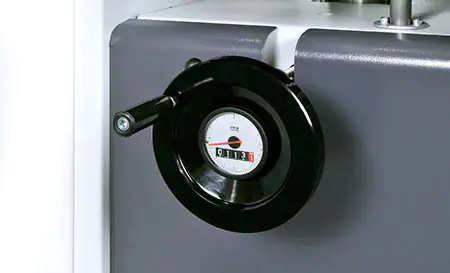 Handwheel
Handwheel with integrated analogue read out for height spindle moulder.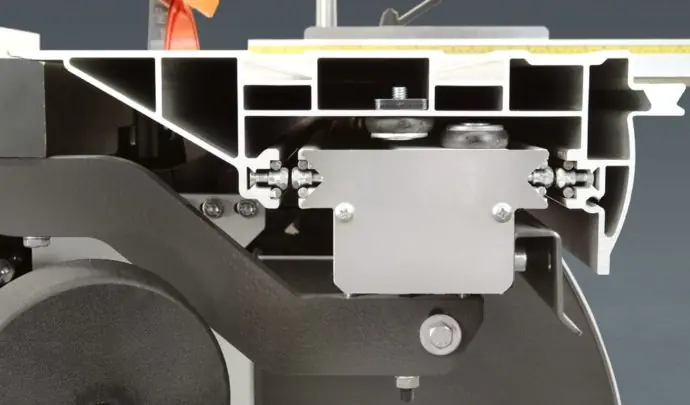 Sliding Table
Very easy to operate, anodized well dimensioned sliding table, wide lower beam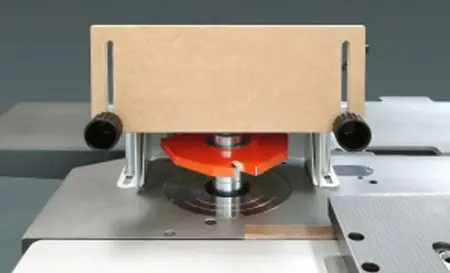 Safety Hood
Safety hood for tenoning with diameter capacity 260mm.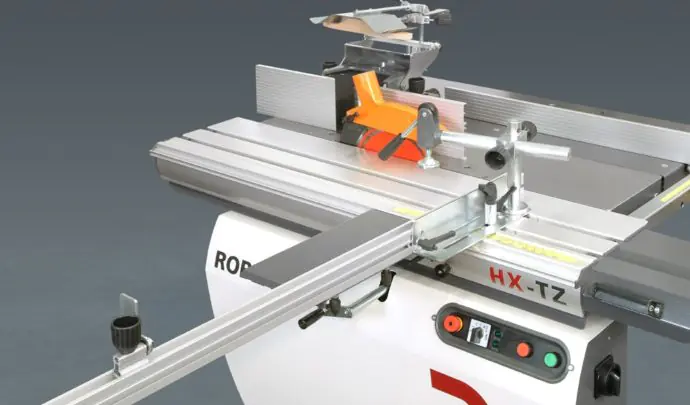 Mitre Cross Cut Fence
In both directions 2 x 45° mitre cross-cut fence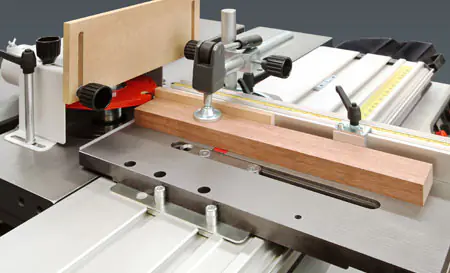 Tenoning Table
The heavy duty tenoning table enables you to execute in all safety all tenoning work.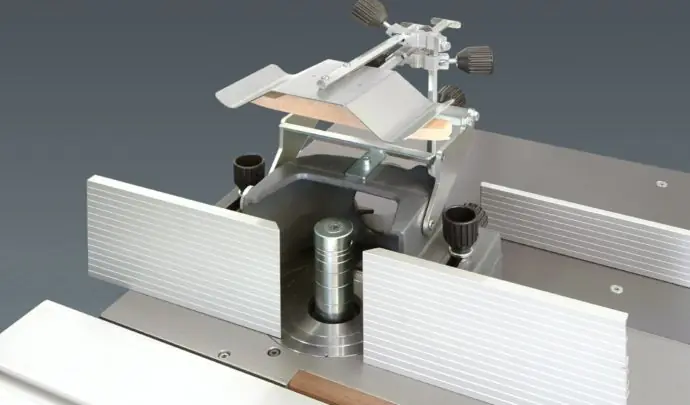 Spindle
Spindle diameter is 30mm, working length is 120 mm, up-and down stroke is 140 mm.

NEED ASSISTANCE OR EXPERT ADVICE?
We pride ourselves in offering a friendly and professional service