Technical Specifications
Dust extraction outlet
100 mm + 60 mm
Saw rotation speed
4500 rpm
Diameter saw blade and bore
250 x 30 mm
Saw cutting depth at 90°
85 MM
Saw cutting depth at 45°
55 mm
Single Phase motor
2.2 kW / 3 HP
Three Phase motor
3.72 kW / 5 HP
PT Planer tables length
1400 mm
PT Height capacity
230 mm
PT PT Diameter cutterblock
70 mm
Knives dimensions
310 x 25 x 3 mm
PT Cutterblock rotation speed
5500 rpm
Voltage / phase
1ph or 3ph
Max Dimensions Saw blade (with 100 mm scorer)
250 mm
Saw cast iron table dimensions
1080 x 410 mm
Saw sliding table dimensions
1450 x 320 mm
Saw cutting length
1600 mm
Saw parallel cut width
800 mm
Spindle rotation speed
2900 / 4000 / 6000 / 7500 rpm
Diameter spindle Arbor
30 mm (50 mm Option)
Spindle capacity Arbor
122 mm
Spindle Table opening dimensions
180 mm
PT thicknesser width
310 mm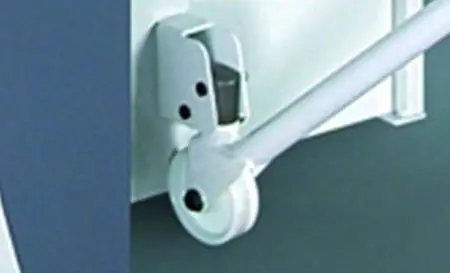 Wheel System
---
With the wheel system, you can easily move your machine.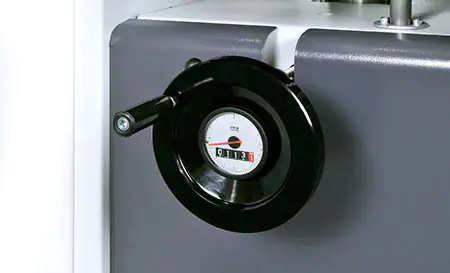 Handwheel
---
The thicknesser height adjustment handwheel with integrated mechanical read-out offers even more comfort and precision.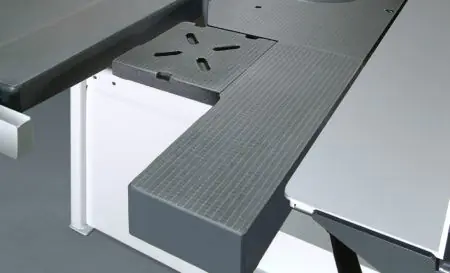 Support Table
---
A cast iron power feed "fold away" support table.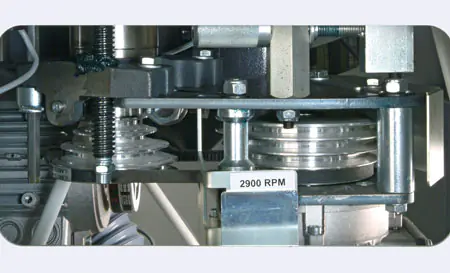 Spindle
---
4-Speed spindle arbor with speeds 2900/4000/6000/7500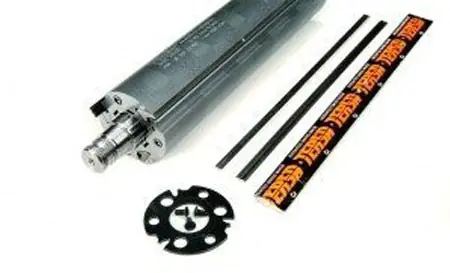 Tersa
---
The 3-knives Tersa cutter block offers you all the confort and precision when changing the knives.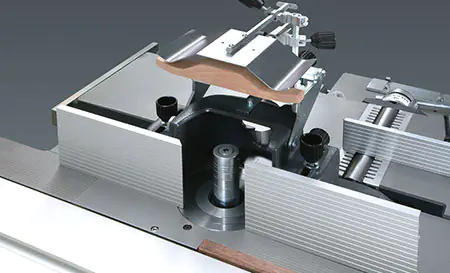 Spindle
---
Standard spindle diameter is 30 mm, the working length is 120 mm. The up-and-down stroke is 140 mm. (4 speeds)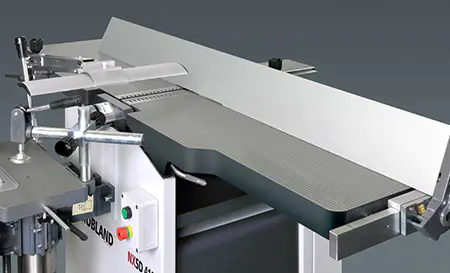 Jointer Fence
---
The large, hard anodized, jointer fence makes edge planing easy. Thanks to its special swivel-support bracket, the fence sets at any angle without a gap between the fence and the table surface.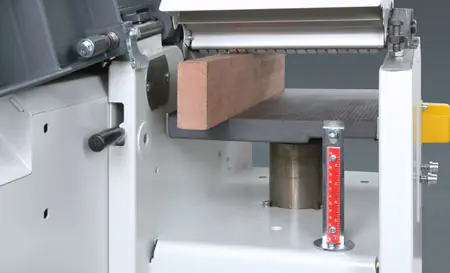 Setting the height
---
Setting the height of the thicknessing table is easy and simple, the travel up/down is 230 mm.
Mitre Cross-cut Fence
---
In both directions 2 x 45° mitre cross-cut fence are standard features on the machine.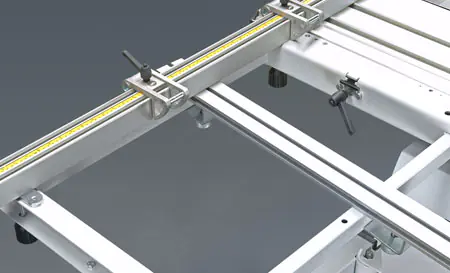 Cross-cut Table
---
The cross-cut table, supported by the telescopic arm, is equipped with a sturdy cross-cut fence with 2 flip stops, thus enabling large workpieces to be machined.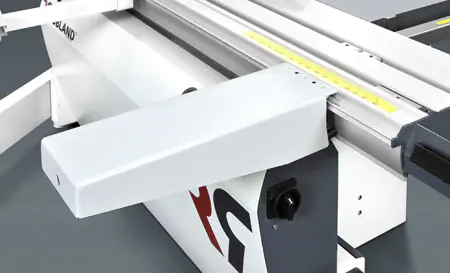 Extra Support Table
---
Extra support table for sliding table.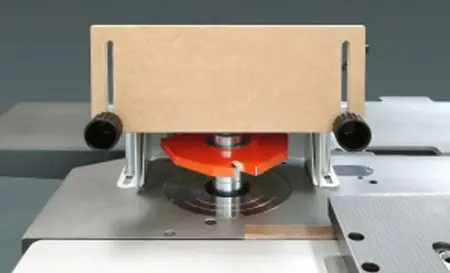 Safety Hood
---
Safety hood for tenoning with diameter capacity 260mm.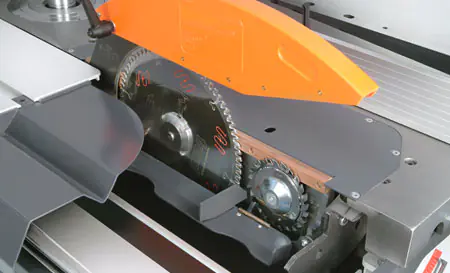 Scoring Unit
---
Scoring unit for the 250 mm version.

NEED ASSISTANCE OR EXPERT ADVICE?
We pride ourselves in offering a friendly and professional service