Technical Specifications
Dust Extraction Outlet
100 mm
Spindle Rotation Speed
2900 / 4000 / 6000 / 7500 rpm
Capacity spindle arbor
120 mm
Dimensions table opening
180 mm
Spindle Motor power (3ph/1ph)
4.85 kW / 2.2 kW
Total Length planer tables
1800 mm
Height capacity thicknesser
230 mm
Diameter Cutterblock (PT)
70 mm
Dimension of Knives (PT)
410 x 25 x 3 mm
Planer thicknesser width (PT)
410 mm
Cutter block rotation speed (PT)
5200 rpm
Voltage / Phase
Single 240V / Three Phase
Saw Rotation Speed
4500 rpm
Diameter Saw blade and Bore
300 x 30 mm
Cutting depth at 90°
100 mm
Cutting depth at 45°
70 mm
Dimensions Cast iron table
1150 x 350 mm
Dimensions Sliding table
2200 x 320 mm
Parallel fence cut width
925 mm
Saw motor power (3ph/1ph)
4.85 kW / 2.2 kW
Scoring Blade
120 x 20 mm
Max. Depth of cut (PT)
4 mm
Feeding Speed (PT)
6 m/min
Motor power (PT) (3ph/1ph)
4.85 kW / 2.2 kW
Woodclamp
---
The mitre fence and stop on the sliding table is equipped with an excentric woodclamp. Exact angles can be set and secured.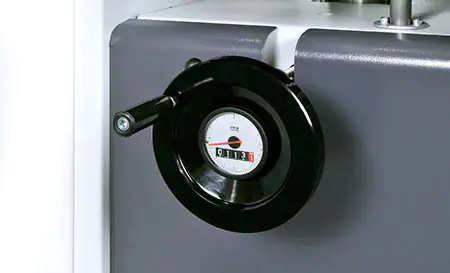 Handwheel
---
Handwheel with integrated analogue read-out for height spindle moulder.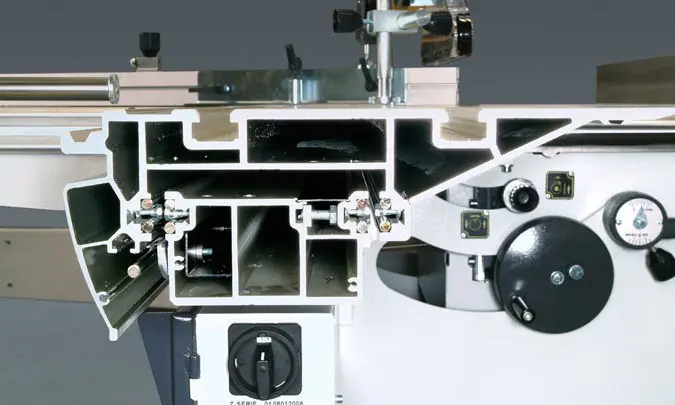 Sliding Table
---
Very easy to operate, well dimensioned 310 mm wide sliding table, 140 mm wide lower beam. The result of all this clever design is the very high quality of cut from the saw.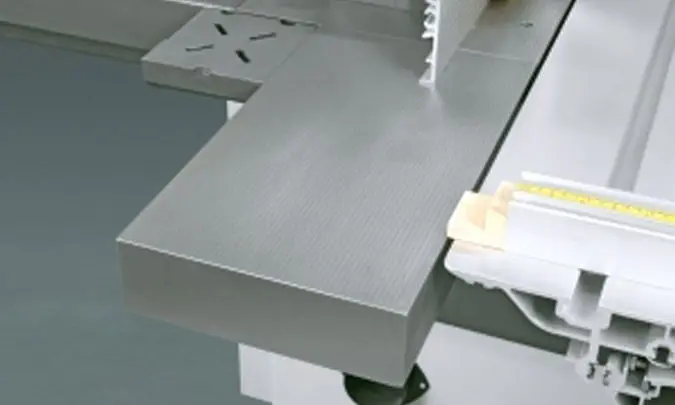 Support Table
---
Cast iron power feed "fold away" support table. No need to take the power feed off each time the saw is used.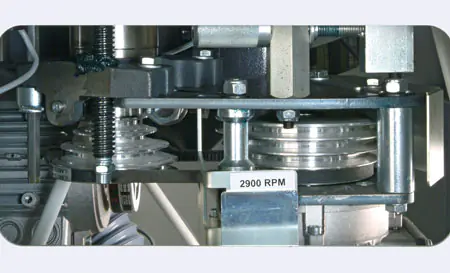 Spindle Arbor
---
4-speed spindle arbor with speeds 2900/4000/6000/7500.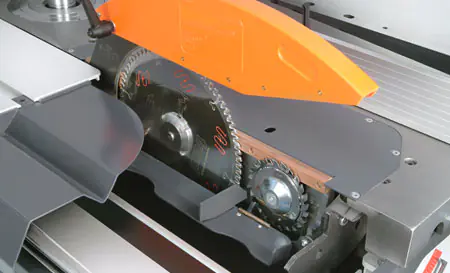 Scoring Unit
---
Scoring unit with a diameter of 120 x 20 mm.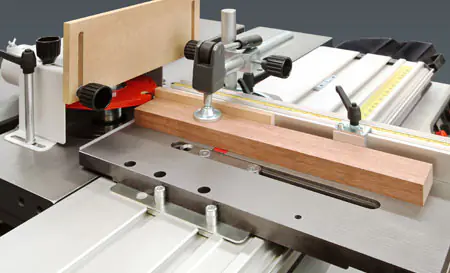 Tenoning Table
---
The heavy duty tenoning table enables you to execute in all safety all tenoning work.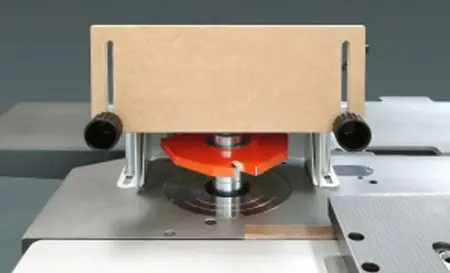 Safety Hood
---
Safety hood for tenoning with diameter capacity 260mm.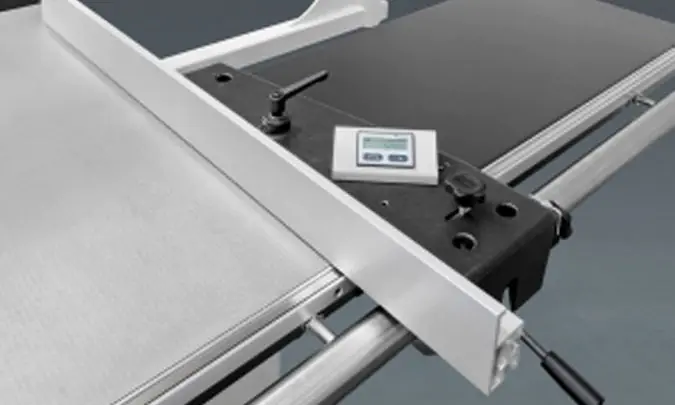 Parallel Saw Fence
---
Parallel saw fence, cutting width 1380 mm.

NEED ASSISTANCE OR EXPERT ADVICE?
We pride ourselves in offering a friendly and professional service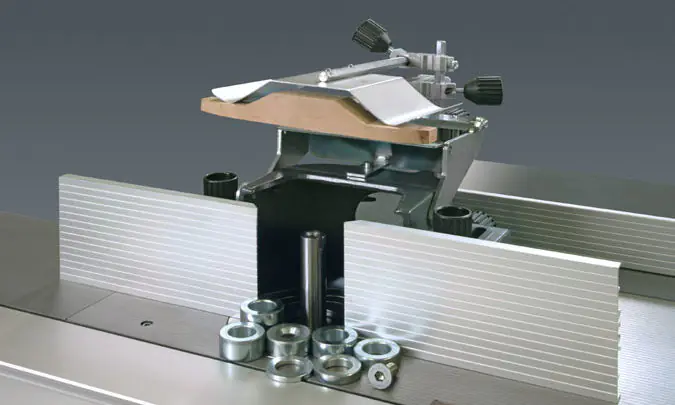 Spindle Arbor
---
Standard spindle diameter is 30 mm, the working length is 120 mm. The up-and down stroke is 140 mm.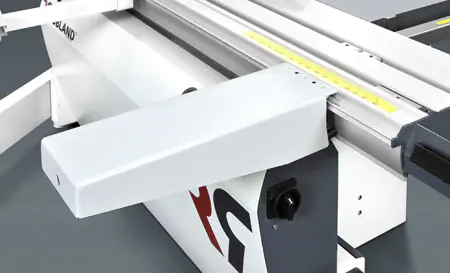 Support Table
---
The extra support table on the sliding table offers the possibility of matching big panels.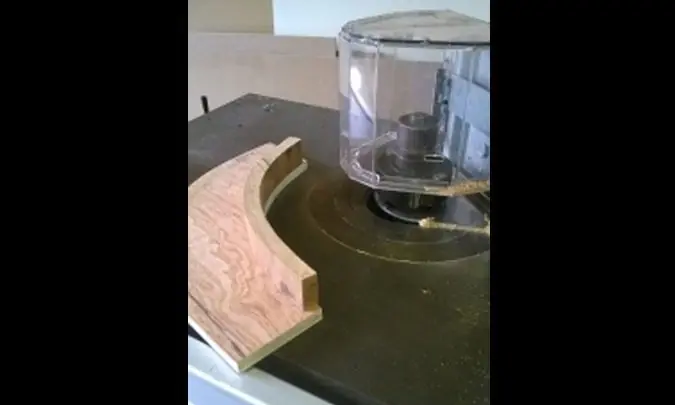 Ring Guard Fence
---
The ring guard fence is ideal to make pieces with different bow shapes. By using the mold, it's possible to shape the wood by glisding against the ring guard all around the spindle.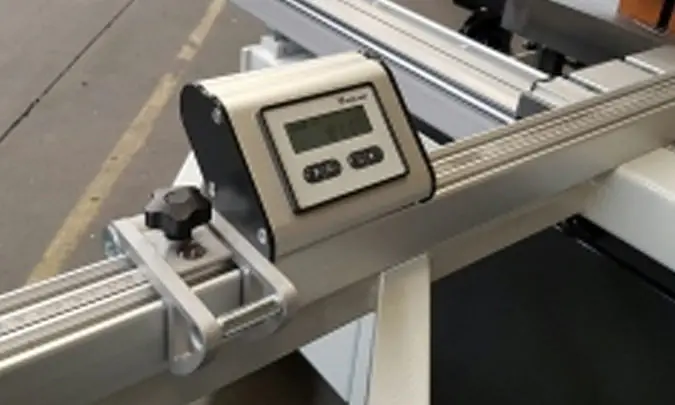 Cross cut Digital Read Out
---
Digital read out on the crosscut fence.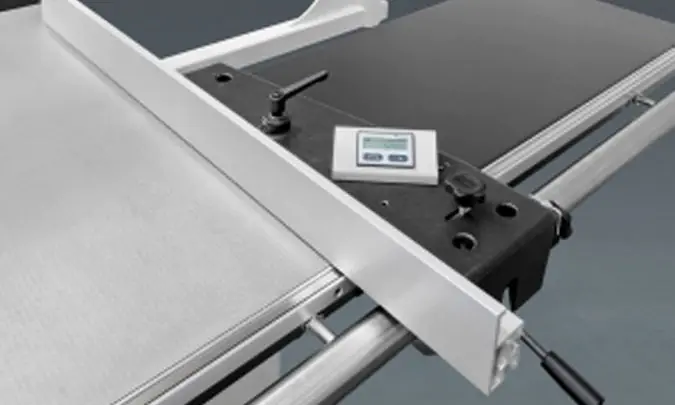 Rip Fence Digital Read Out
---
Digital read out parallel fence.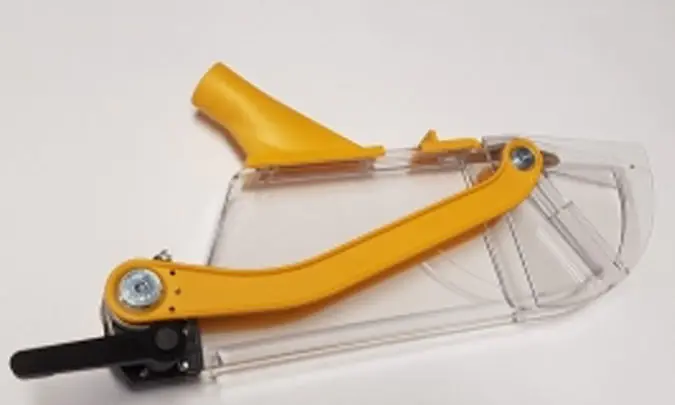 Safety Pack
---
The safety pack includes a key on the emergency button and a Suva saw guard, for a great dust collection and a visible sawcut.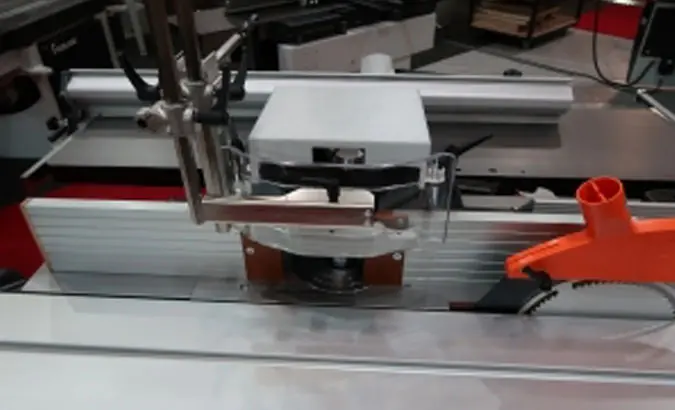 Heavy Duty Fence
---
Heavy duty fence on the spindle with oaking point. Perfect to re-use the regulations. the woodpusher is see-through for even safer work.