Technical Specifications
Table dimensions
1077 x 273 mm
Saw blade diameter without scoring saw
250 mm
Cutting capacity of sliding table
900 mm
thickness capacity
230 mm
overall length of surface tables
1320 mm
spindle speed
3000 / 6000 rpm
Sliding table length
1250 mm
Sliding table width
320 mm
Planer block diameter
70 mm
useable length of spindle
120 mm
saw blade diameter
250 x 30 mm
voltage / phase
1ph or 3ph
Mitre cross-cut fence
---
In both directions 2 x 45° mitre cross-cut fence, standard feature on the machine.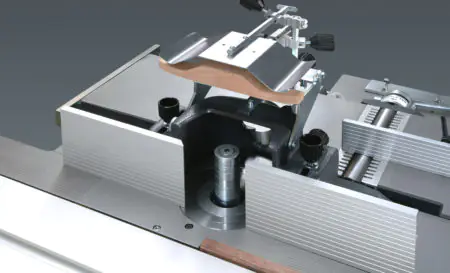 Spindle arbor
---
Standard spindle diameter is 30 mm (optional 50 mm or 1 1/4″), the working length is 120 mm. The up and down stroke is 140 mm.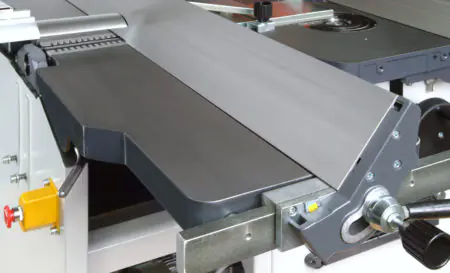 Jointer fence
---
The large, hard anodised jointer fence makes edge planing easy. Thanks to its special swivel support bracket, the fence sets at any angle without a gap between the fence and the table surface.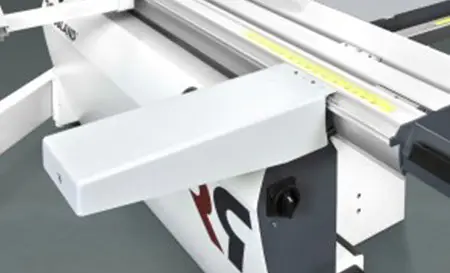 Support Table (Optional)
---
The extra support table on the sliding table offers the possibility of machining big panels.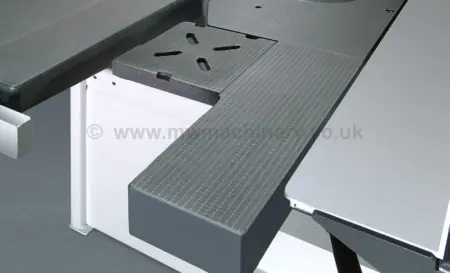 Extra Fold Away Support Table (Optional)
---
The cast iron power feed "fold away" support table.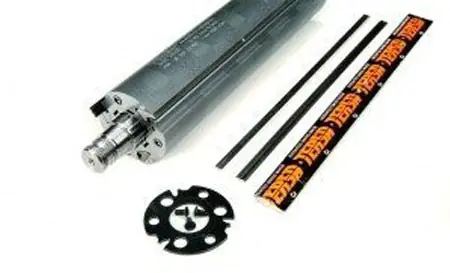 Setting the height
---
Setting the height of the thicknessing table is easy and simple, the travel up/down is 230 mm.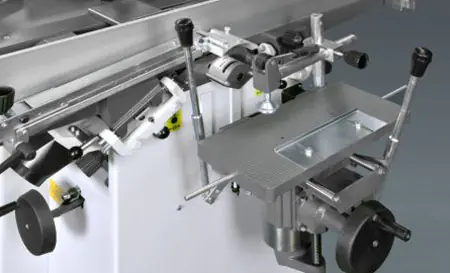 Morticer Unit (Optional)
---
The morticer unit guarantees a comfortable handling. The control levers are removable for the treatment of large workpieces.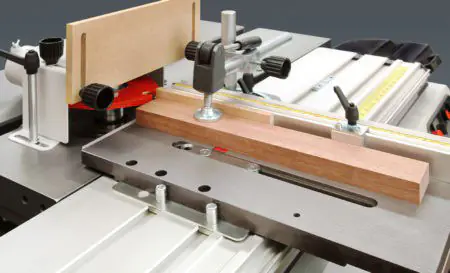 Tenoning table (Optional)
---
The heavy duty tenoning table enables you to execute in all safety all tenoning work. Safety hood for tenoning with diameter capacity 260 mm.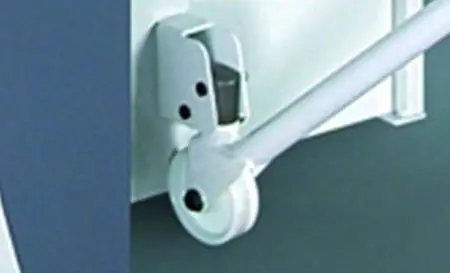 Wheelsystem (Optional)
---
With the wheelsystem, you can easily move your machine.

NEED ASSISTANCE OR EXPERT ADVICE?
We pride ourselves in offering a friendly and professional service