Technical Specifications
Available Phases
single (1ph) 240V + Three (3ph) 415V
Saw blade rotation speed
4500 RPM
Diameter Saw blade
250 x 30 mm
Dimensions table
1080 x 410 mm
Dust extraction outlets
100 + 60 mm
Motor Power Single Phase
3.7 kW / 5 HP
Motor Power Three Phase
2.2 kW / 3 HP
Cutting depth at 45° / 90° (250mm Blade)
55 / 85 mm
Cutting depth at 45° / 90° (315mm Blade)
75 / 107 mm
Cutting width parallel fence
700 mm
Dimensions sliding table
1450 x 320 mm (2050 option)
Robland NXZ Panel Saw
---
The Robland NXZ Panel Saw is a compact entry level panel saw based on the Robland NX combination range. There is an option to have the machine with or without the scribe blade. Also This machine has the option to be ordered in single phase or three phase to suit your requirements. The NXZ's parallel fence has a cut width of 900mm, The sliding table length is 1450x320mm, Max depth of cut at a 90 degree angle would be 107mm whilst using the maximum blade diameter of 315mm. The NXZ is also capable of doing tilt work, with the blade arbor tilting from 90 – 45 degrees. This machine may be available for demonstration in our Leicestershire based showroom.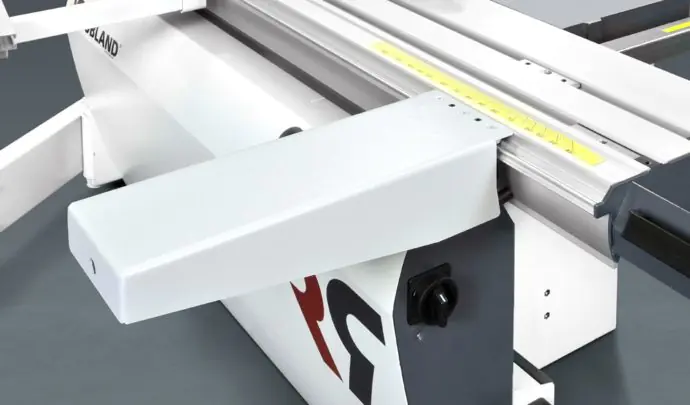 (Optional) Extra Support table
---
Extra support table for sliding table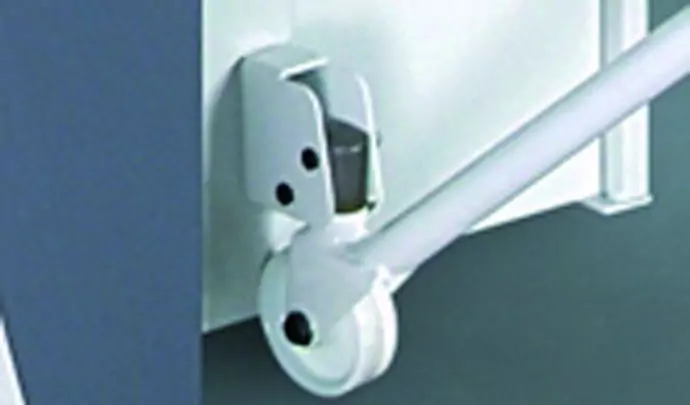 (Optional) Wheel System
---
With the wheel system, you can easily move your machine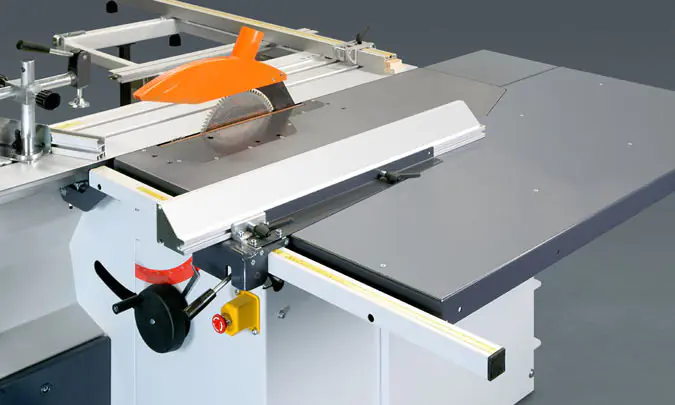 (Standard) Parallel Saw Fence
---
Parallel saw fence, cutting width 700mm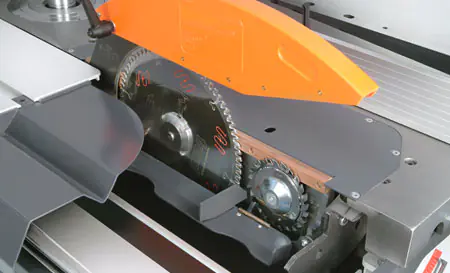 (Optional) NXZ Panel Saw Scoring Unit
---
Scoring unit for the 250 mm version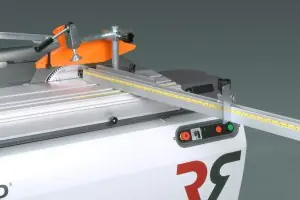 (Standard) NXZ Panel Saw Mitre Cross-cut fence
---
In both directions 2 x 45° mitre cross-cut fence, standard feature on the machine.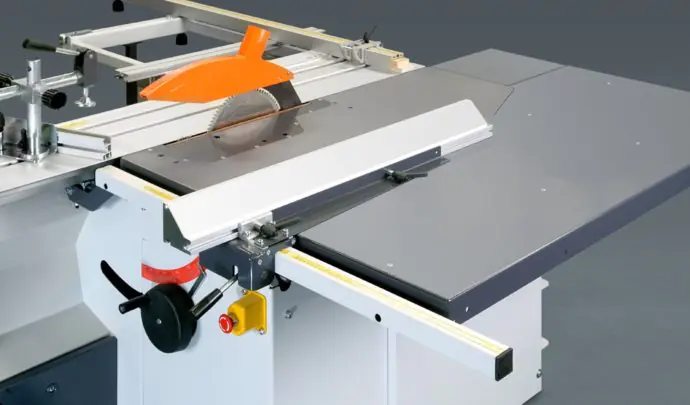 (Standard) NXZ Panel Saw Cast Iron Table Extension
---
Cast Iron table extension
NEED ASSISTANCE OR EXPERT ADVICE?
We pride ourselves in offering a friendly and professional service