Technical Specifications
Voltage / Phase
415V / 3ph only
Motor Power
4.4 kW / 6.6 hp
Dust Extraction Diameter
120 mm
Diameter Cutter Block
90 mm
Total length planer tables
2360 mm
Dimensions Planer fence
1350 x 200 mm
Inclination planer fence
90° – 45°
Knives Dimensions
410 x 30 x 3 mm
Robland S410 Planer
---
The Robland S410
2360mm planer length
90mm spindle diameter, 4 knives
4mm planer capacity
Adjustable planer fence
Automatic Star – Delta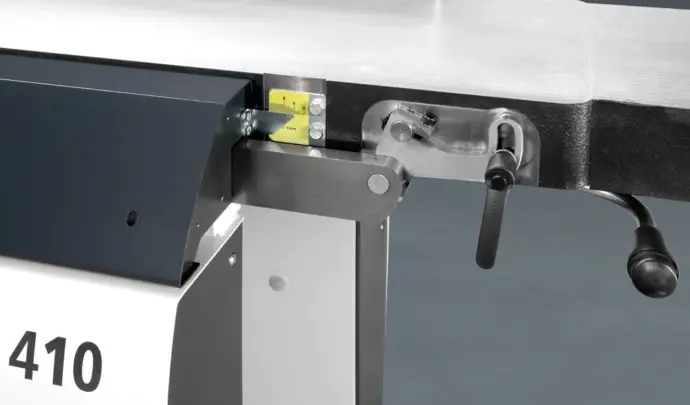 Parallelogram Slides
---
Mounted on paralleloagram type precision slides, and easy to use lock and lever, both tables are fully adjustable up and down. The parallelogram slides ensure minimal opening between the standard aluminium noise reduction table lips and the cutterblock.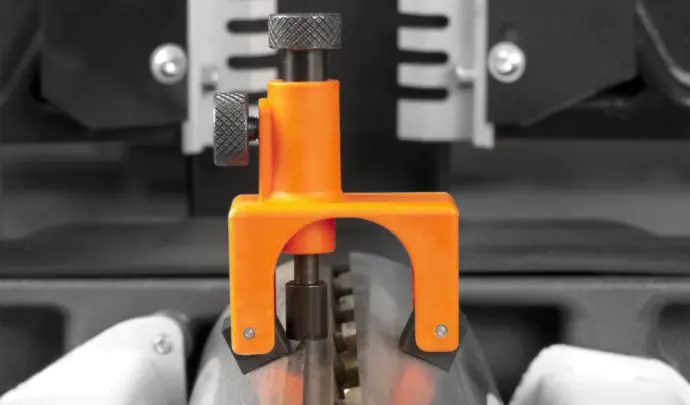 Magnetic Knife Setter
---
Machine equipped with magnetic knife setter for its 4 knife cutter-block.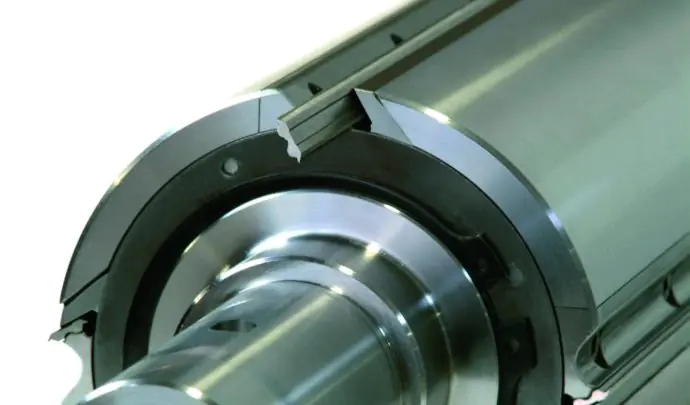 4-Knife Tersa
---
The 4-knives Tersa cutter (HSS) block offers you all the comfort, and precision when changing the knives.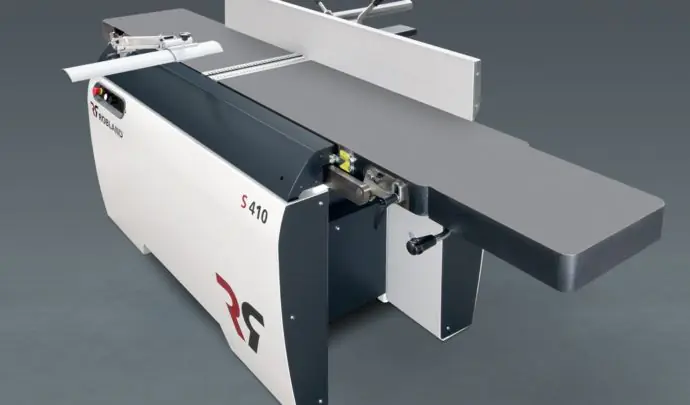 Planer Tables
---
The planer tables are comfortable in use with dimensions of 2360 x 410 mm.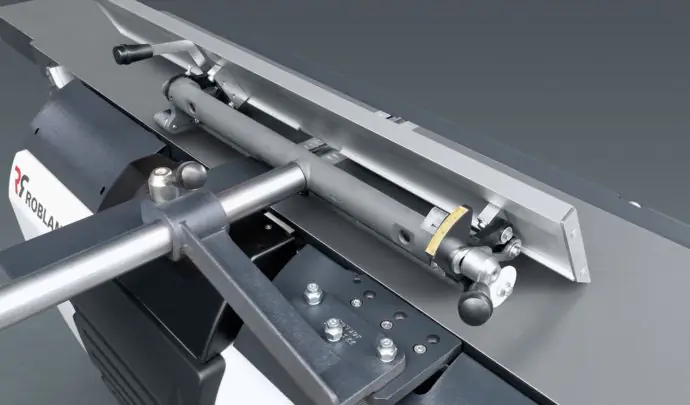 Planer Fence
---
The planer fence is made of a precision machined, aluminium anodized extrusion profile, with dimensions 1350 x 200 mm. The tilting from 90° to 45° is quick and easy by simple lock and lever.

NEED ASSISTANCE OR EXPERT ADVICE?
We pride ourselves in offering a friendly and professional service