Technical Specifications
Sliding table length
3200 mm
Saw blade tilt range
90° – 45°
Max blade projection at 45°
90 mm
Speed scoring blade
8200 rpm
sliding table width
395 mm
Parallel / rip fence cut width
1250 mm
Voltage / phase
415V / 3ph
Saw blade rpm
3000 / 4000 / 5000
max blade projection at 90°
125 mm
motor scoring unit
1.3 kW
scoring blade diameter
120 x 20 mm
dust extraction outlet
1 x 120 + 1 x 100 mm
cross-cut capacity
1420 x 650 mm
Robland Panel Saws
---
Robland have been manufacturing sturdy, high quality, reliable yet affordable panel saws for more thank 50 years with over 100,000 machines sold worldwide. The legendary Z3200 series made Robland's reputation. As of 2018 Robland's Z3200 series has been superseded by the new Z-series. This includes the Z300, Z400 & Z500 models all with different iterations like EL (Electric) M (Manual) X1 (Controlled parallel fence) and X3 (3 axes controlled machine). The saw aggregate is made out of one piece in cast iron for natural absorption of vibrations and therefore offers superior stability and precision.
All Robland Panel Saws are being developed and manufactured in their factory located in Bruges, Belgium. Robland also manufacture 85% of their parts, so spare parts are readily available even decades after your purchase. With well over one thousand panel saw manufactured each year we can proudly announce Robland as one of the major leading panel saw manufacturers in Europe.
Markfield Woodworking Machinery have the largest Robland woodworking machines showroom in the UK.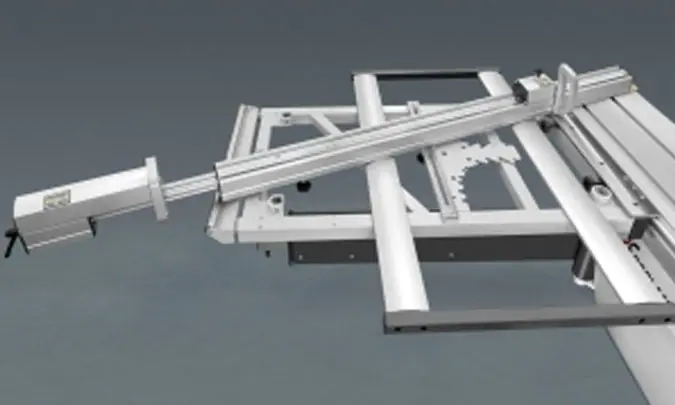 Outrigger Table
---
A large table with telescopic cross-cut fence, index system and digital readout on flippers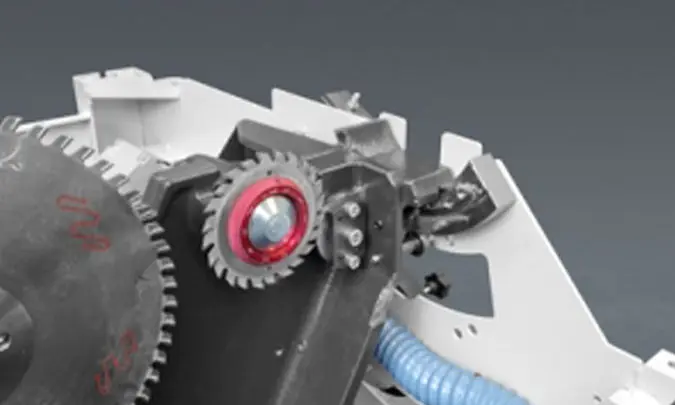 LED Safety Lights
---
LED strip lights up when using scoring blade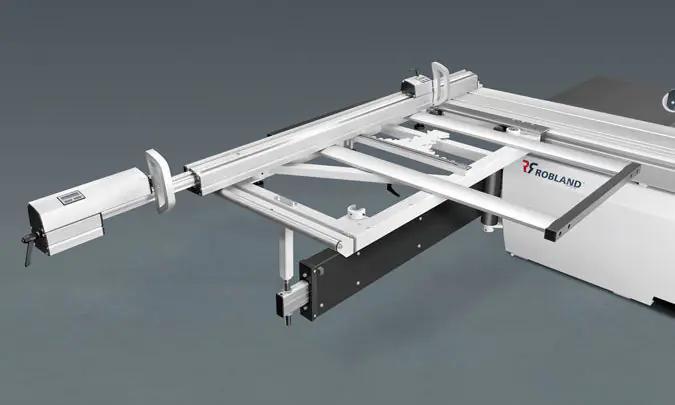 Sliding Table
---
The hard anodized sliding tbale is precision machined. the heart of the sliding table is 8 hardened steel rods inserted into the table extrusion, thus making the whole system extremely wear free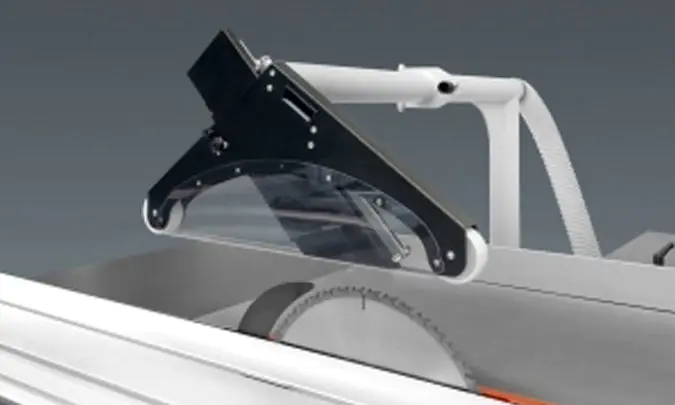 Saw Guard
---
Overhead saw guard with intergrated tube for aspiration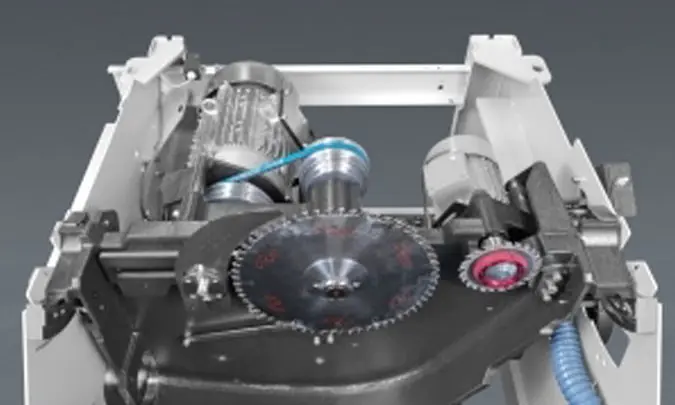 Cast Iron Saw Aggregate
---
Saw aggregate in cast iron for more precision and stability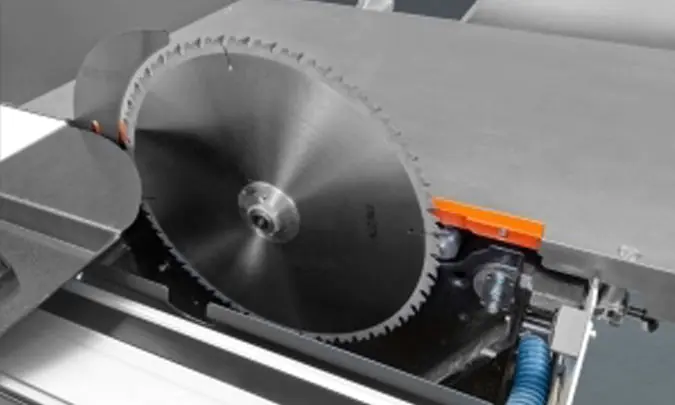 Without Scoring Blade
---
400mm saw without the scoring blade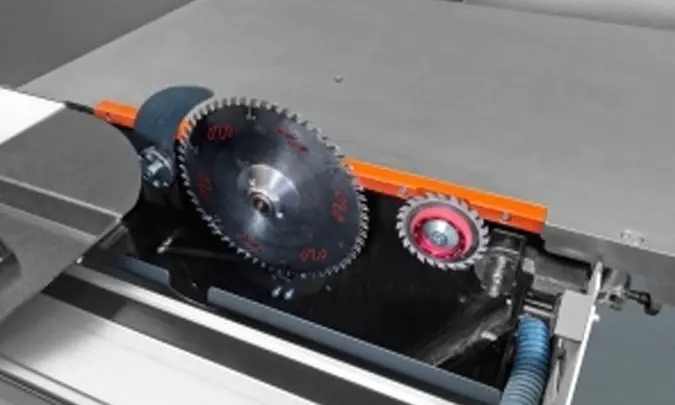 With Scoring Blade
---
350mm Saw with the scoring blade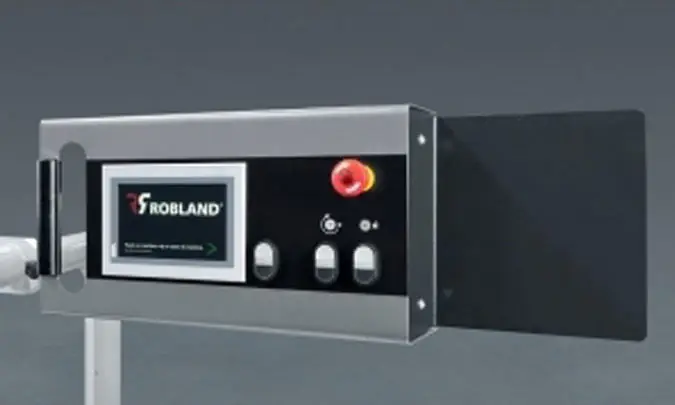 Touchscreen
---
Overhead numerical touchscreen control panel for 1 or 3 axes enhancing precision and productivity

NEED ASSISTANCE OR EXPERT ADVICE?
We pride ourselves in offering a friendly and professional service