Technical Specifications
Saw Blade Rotation Speed
3000 / 4000 / 5000 rpm
Diameter Saw blade and bore
300 – 500mm 30mm bore
Sawblade tilt range
90 – 45 degrees
cutting depth at 90 / 45 degrees
175mm / 120mm
Dimensions cast iron table
985 x 710mm
Diameter Scoring blade and bore
120mm x 30mm bore
Cutting depth with 120mm scoring blade
3.5mm
Scoring blade rotation speed
8200 rpm
Scoring blade motor power
1.3kW
Length of swivelling crosscut fence
2295mm telescopic 3355mm
Dimensions crosscut table
1505mm x 760mm
Dimensions sliding table
3200mm x 420mm
Authorised Robland Woodworking Machinery Dealer
---
Main UK Dealer and Largest Showroom for Robland Woodworking Machinery
The Robland Z500X3 is a top range panel saw manufactured by Robland in Belgium.
This machine features, programmable main blade height and tilt with a programmable rip fence. Extra start/ stop integrated into the sliding table. Safe LED Scribe light. Digital readouts on the crosscut fence. Dual outrigger support with extra crosscut fence support. A 500mm main blade with 120mm scribe blade. The 500mm blade provides a 175mm depth of cut at 90 degrees. Overhead guard and extraction arm with overhead 7″ colour touch screen.
Need assistance or Expert Advice?
We pride ourselves in offering a friendly and professional service
Z500 Outrigger table
---
A Luxury outrigger table (1505 x 760mm) with extensions in length and width with slanting telescopic crosscut fence (2295 – 3355mm). The index system with length correction facilitates accurate sawing of angles and mitre cuts.
Also available option on the Z400 Series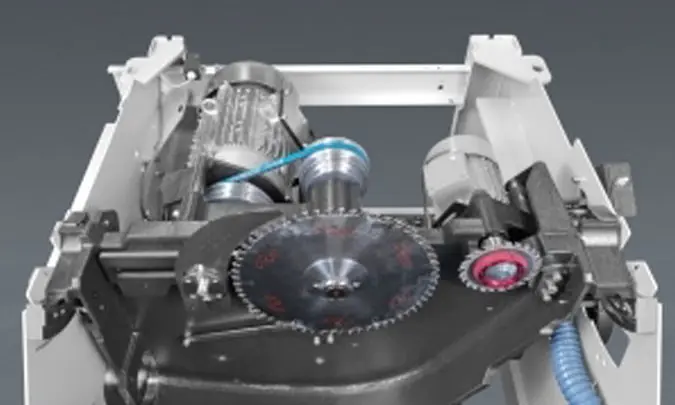 Saw Aggregate
---
Saw aggregate rotating shells maintaining the origin while tilting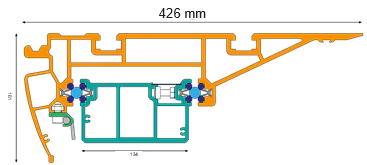 Sliding table
---
The hard anodized sliding table is precision machined. The heart of the sliding table is 8 hardened steel rods inserted into the table extrusion, thus making the whole system extremely wear-free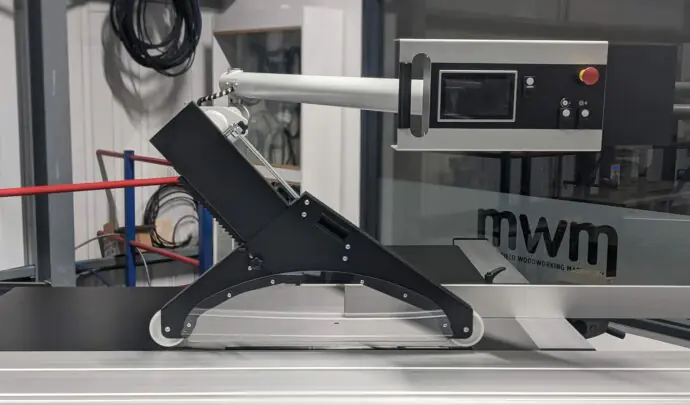 Overhead Saw Guard and Extraction Arm
---
Overhead saw guard and integrated extraction tube. Provided as standard with the Z400 and Z500 series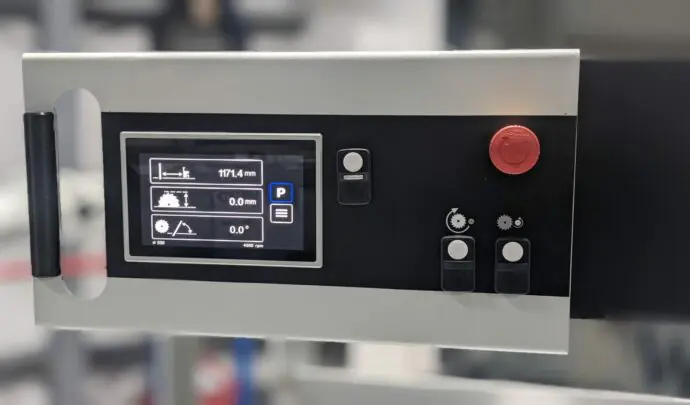 Programmable Panel Saw
---
The Robland Z500X3 Panel Saw has the following programmable functions
Programmable Main Blade Height
Programmable Main Blade Tilt
Programmable rip fence positioning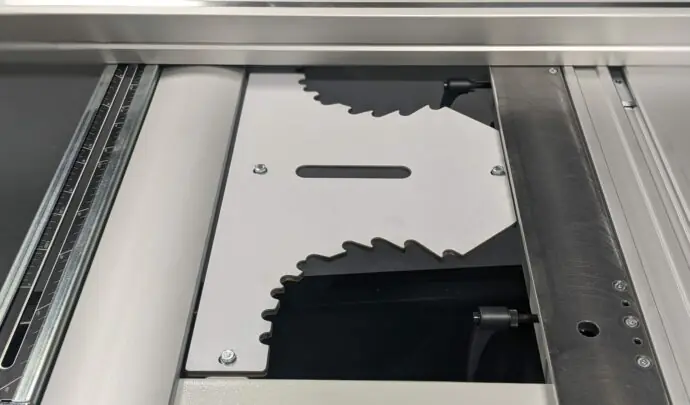 Preset Mitre Guides
---
The Z500X3's outrigger table has preset mitre guides for easy and precise mitre cuts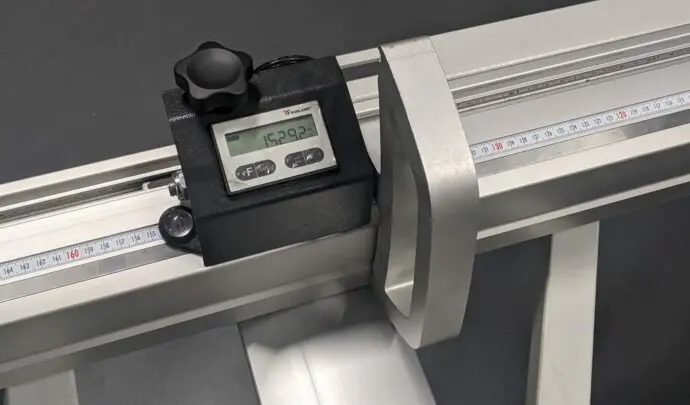 Digital Readout on the Crosscut fence
---
The Z500X3 has one digital readout with flip stop on the crosscut fence. Another manual readout with magnifying glass which can be used in conjunction with the telescopic digital readout.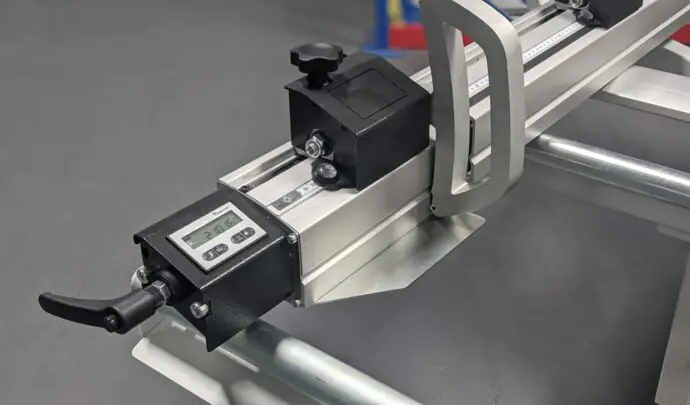 Telescopic Digital readout
---
For the longer workpieces on the crosscut fence, the Robland Z500X3 has a telescopic digital readout. Telescopic to 3355mm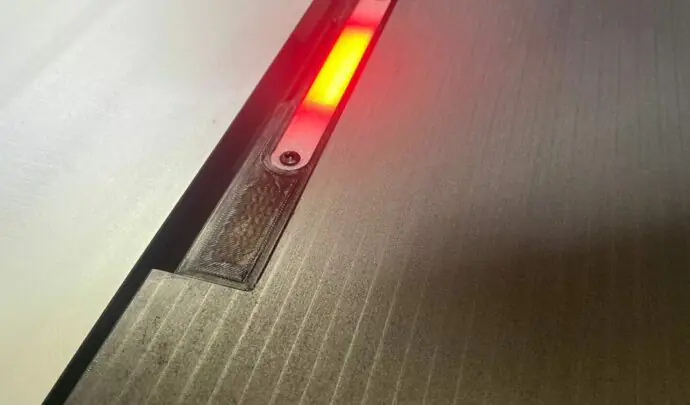 Safe LED Scribe Light
---
A safe LED scribe light which turns on only when the scribe is active to inform the operator that the scribe is above the table and operational.
Robland Z500X3 Panel Saw Floor Plan