Technical Specifications
MAKE
Wood Waste Technology
HEAT OUTPUT
146 kw/hour – 500,000 Btu/hour
ELECTRICITY REQUIREMENTS
3 phase + neutral 20 AMP
WT15 Wood Waste Heater
---
The WT15 is the middle unit of the double pass heat exchange models and will produce 300,000btu/hr of warm air, enough to heat a workshop of approximately to 10,000ft².
Once again the WT10 is fully compliant with the clean air act without an oil or gas afterburner. As with all the WT range these units are the most robust, heavy duty heaters available in the market place.
The WT15 will dispose of approximately 800-1250kg of MDF, chipboard, hardwood or softwood waste off-cut per week.
WT15 Floor Plan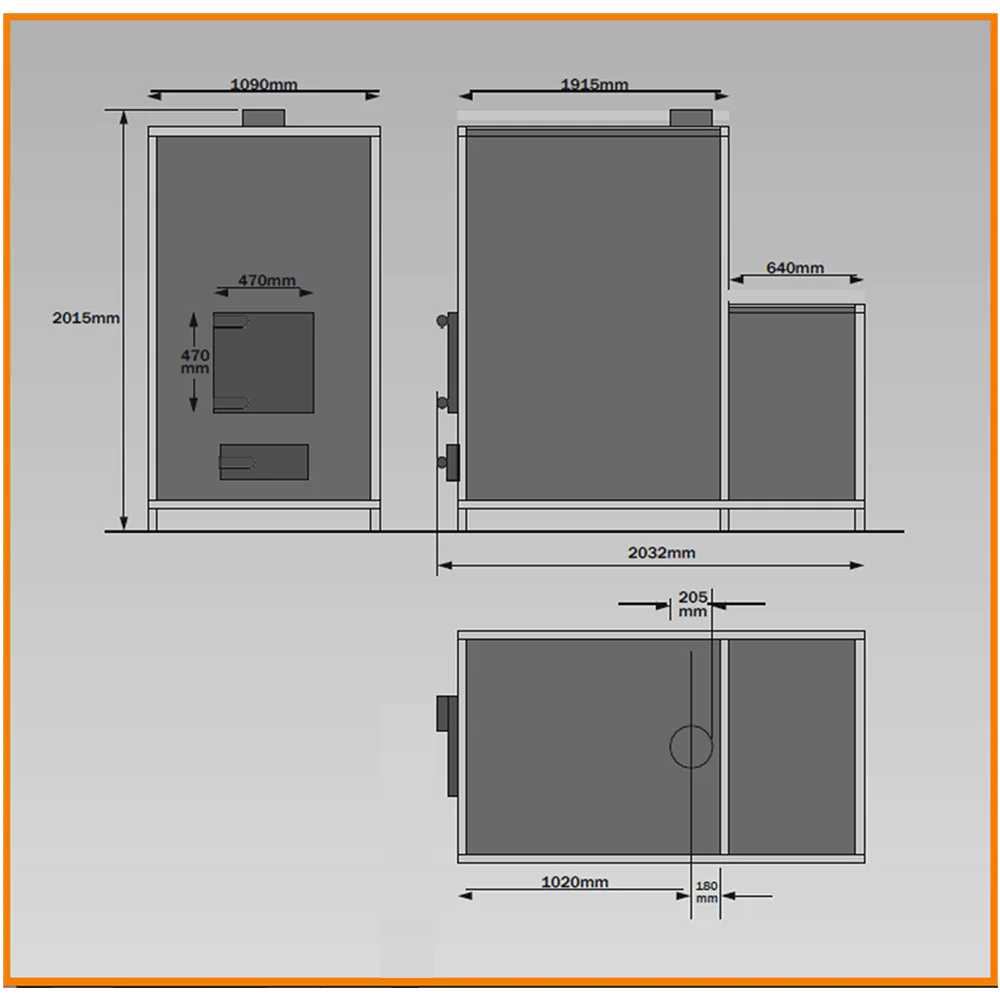 WT 5 Wood waste Heater with Compacto Fox 50 Briquetter
---
We've recently installed another efficient system at Derek Barrets workshop. This system includes the WT 5 wood waste heater and a compacto Fox 50 Briquetter, also supplied and commissioned by us.
Need assistance or Expert Advice?
We pride ourselves in offering a friendly and professional service