Technical Specifications
Scoring blade speed
4500 rpm
Sliding table width
320 mm
Cutting depth at 45°
55 mm (250)
Thickness capacity
230 mm
Spindle speed
2900 / 4000 / 6000 / 7500
Scoring blade diameter
100
cutting depth at 90°
85 mm (250)
saw blade diameter
250 mm
Robland NX410 Pro II Combination Machine
---
In the NX Series with belt-driven scoring unit offering a maximum cutting depth of 85 mm. available with optional cutting lengths up to 2500 mm. The planer-thicknesser module is available in widths of either 310 mm or 410 mm.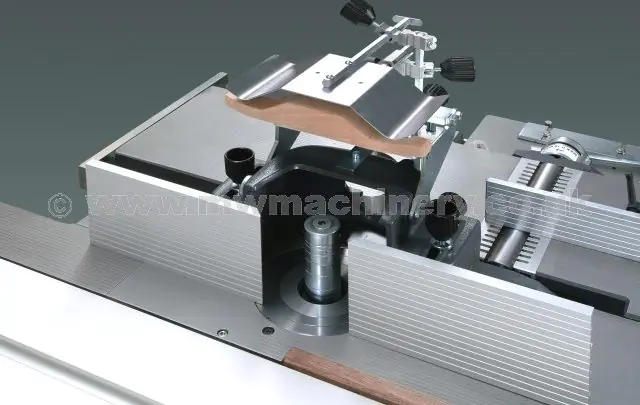 Spindle
---
Spindle diameter 30 mm, working length 120 mm and up/ down stroke 140 mm (4 speeds)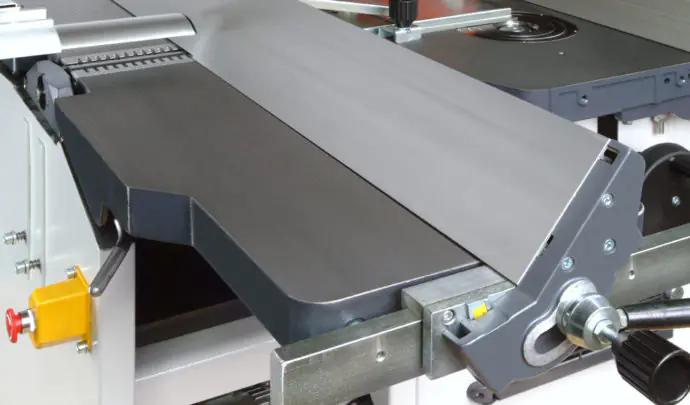 Jointer Fence
---
The large hard anodised jointer fence makes edge planing easy and the fence sets at any angle without a gap between the fence and the table surface.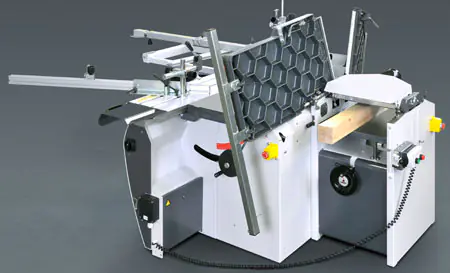 Setting the height
---
Setting the height of the thicknessing table is easy and simple, the travel up/ down is 230 mm.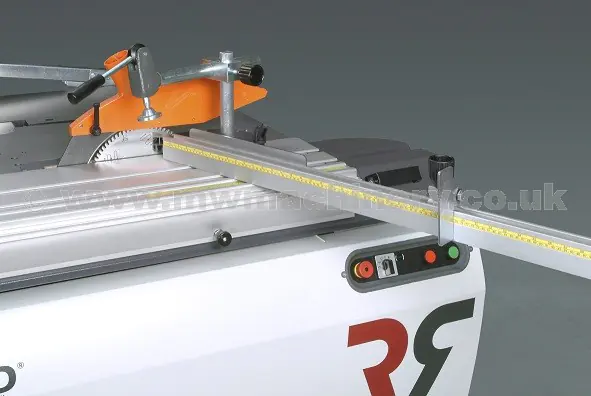 Mitre Cross-Cut Fence
---
In both directions 2 x 45° mitre cross-cut fence are standard features on the machine.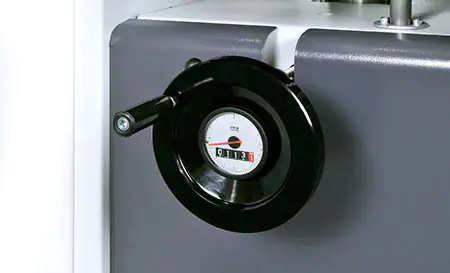 Hand wheel
---
The height adjustment hand wheel with integrated read-out offers comfort and precision.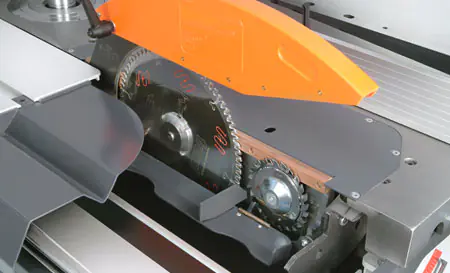 Scoring Unit
---
Scoring unit for the 250 mm version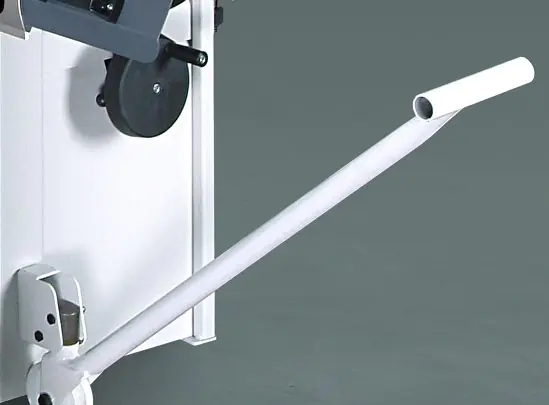 Wheel system (Optional)
---
With the wheel system you can easily move your machine.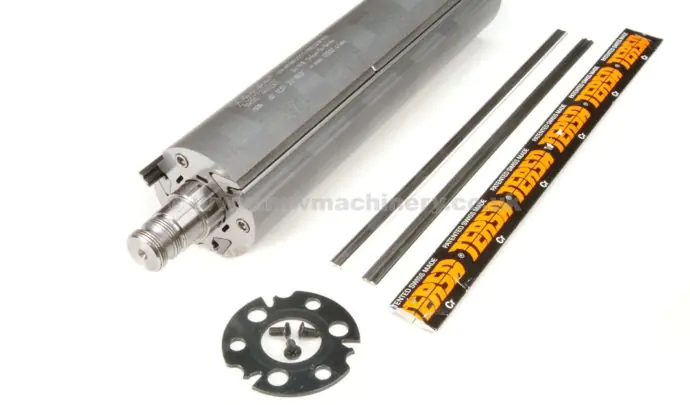 Tersa Cutter Block
---
The 3-Knives Tersa cutter block offers you all the comfort and precision when changing the knives.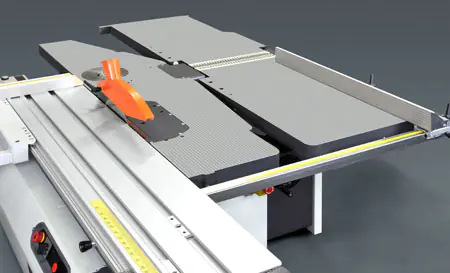 Big table Surface
---
The NX410 has big table surface and a cutting width of 900 mm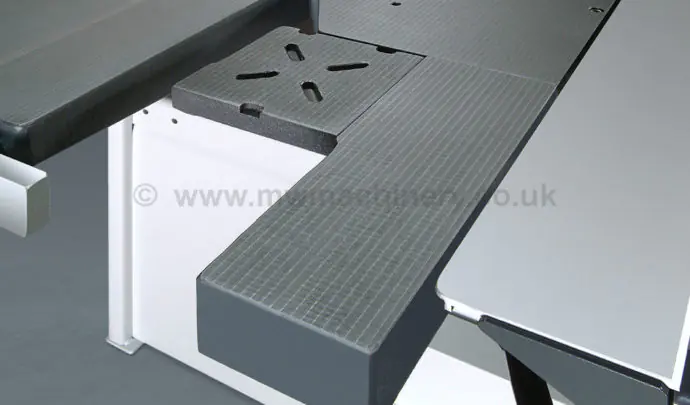 Fold away support table (Optional)
---
Cast Iron power feed "fold away" support table.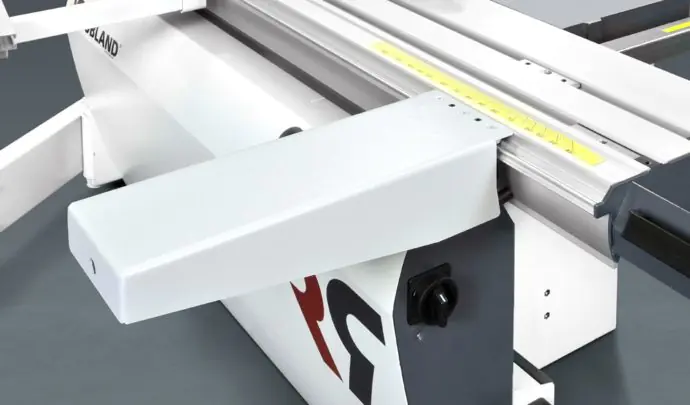 Extra Support table (Optional)
---
The extra support table on the sliding table offers the possibility of machining big panels.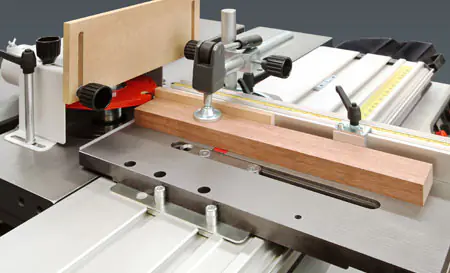 Tenoning Table (Optional)
---
The heavy duty tenoning table enables you to execute in all safety all tenoning work.
NEED ASSISTANCE OR EXPERT ADVICE?
We pride ourselves in offering a friendly and professional service